Stocks End Higher, Bonds Fall Amid Tariff Tumult: Markets Wrap
By and
S&P 500 shrugs off early losses, small cap shares lead rally

Gold and silver rally, industrials lead European shares lower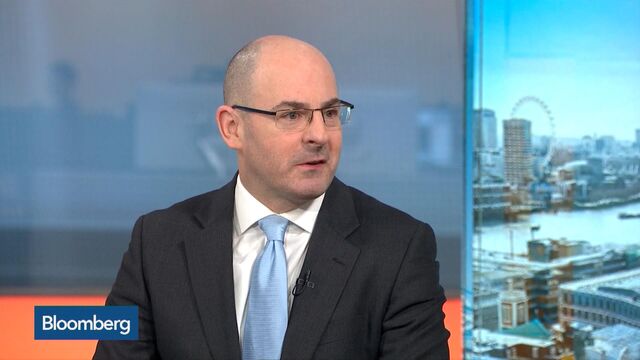 U.S. stocks ended a volatile session higher, paring a weekly decline, as investors speculated that President Donald Trump's tough tariff talk won't translate into the most severe protectionist policies. Treasuries slumped with the dollar.
The S&P 500 Index staged a late-day rally to finish near its high for the session. The gain trimmed its weekly decline to 2 percent. The Dow Jones Industrial Average roared back to all but erase a drop that approached 400 points at its worst.
The threat of a trade war sparked the early selling, only to ease as the president's recent history of backing off seemingly iron-clad policy positions gave rise to speculation the actual levies may not disrupt global growth.
"People always forget that Trump is a negotiator, and when you negotiate, you don't negotiate from the point where you want it to end up --- you put an anchor out, and you negotiate from that anchor," said Brent Schutte, chief investment strategist of Northwestern Mutual Life Insurance Co.'s wealth-management unit "Yesterday was an anchor. I do believe there will be some give back if others are willing to give the U.S. something."
Earlier, Trump pushed back against a wave of criticism of the steel and aluminum tariffs he proposed Thursday, saying "trade wars are good." The possibility of the levies raised the prospect of tit-for-tat curbs on American exports and higher prices for domestic users, further clouding the outlook for economic growth at a time when central banks around the world are embarking on policy-tightening or approaching it.

"When people are nervous, they're more likely to react and overreact more strongly," said James Norman, head of equity strategy at QS Investors. "And that's the kind of market environment we're in right now."
Elsewhere, the Stoxx Europe 600 Index sank more than 2 percent for a fourth day of losses, while Germany's DAX Index reached its lowest level since August. Japan led the retreat in Asia earlier, with the Topix Index tumbling after Bank of Japan Governor Haruhiko Kuroda mentioned for the first time a possible time frame for discussing an exit from its extraordinary easing program. The yen surged to the strongest since 2016 and shares from Hong Kong to Australia declined.
Kuroda's comments were seen as further evidence the era of massive stimulus that boosted asset prices and slashed borrowing costs is coming to an end. Earlier this week, Federal Reserve Chair Jerome Powell sparked speculation the central bank may quicken the pace of monetary tightening, a move investors worry could derail economic expansion.
"The market is looking ahead like, are four more rate hikes, and then hikes into next year, going to be an incremental negative that's going to slow down the economy?" said Jeff James, a portfolio manager at Driehaus Capital Management.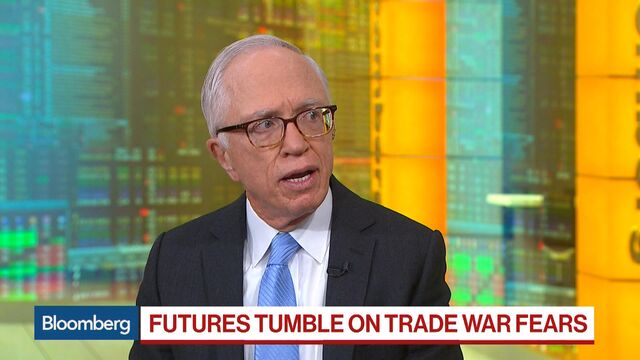 Oil declined amid concerns about increasing U.S. crude production. Gold rallied with silver as investors sought out haven assets.
Terminal users can read more in our markets blog.
Here are some key events scheduled for the remainder of this week:
China's annual national legislative meetings start Saturday and are set to run over two-plus weeks.
Italy goes to the polls on Sunday. Read more on how Italian bond spreads could widen substantially should a euro-skeptic alliance come to power.
These are the main moves in markets:
Stocks
The S&P 500 rose 0.5 percent to 2,691.25.
The Dow Jones Industrial Average slumped 0.3 percent, or 71 points, while the Russell 2000 gained 1.7 percent.
The Stoxx Europe 600 Index plunged 2.1 percent.
The MSCI All-Country World Index decreased 0.1 percent to the lowest in more than two weeks.
The MSCI Emerging Market Index declined 0.7 percent to the lowest in more than two weeks.
Currencies
The Bloomberg Dollar Spot Index slipped 0.3 percent.
The euro gained 0.5 percent to $1.2328.
The British pound rose 0.1 percent to 1.379.
The Japanese yen rose 0.5 percent to 105.73 per dollar, the strongest since November 2016.
Bonds
The yield on 10-year Treasuries increased five basis points to 2.86 percent.
Germany's 10-year yield added one basis points to 0.65 percent.
Britain's 10-year yield climbed one basis point to 1.47 percent.
Commodities
Gold gained 0.4 percent to $1,322.13 an ounce.
West Texas Intermediate crude rose 0.6 percent to $61.38 a barrel.
— With assistance by Adam Haigh, and Robert Brand
Quotes from this Article
Before it's here, it's on the Bloomberg Terminal.
LEARN MORE