markets
Stocks Sink Into Worst Monthly Decline Since 2016: Markets Wrap
By and
Treasuries climb, oil plunges after strong inventories report

European shares fall on China output data, dollar gains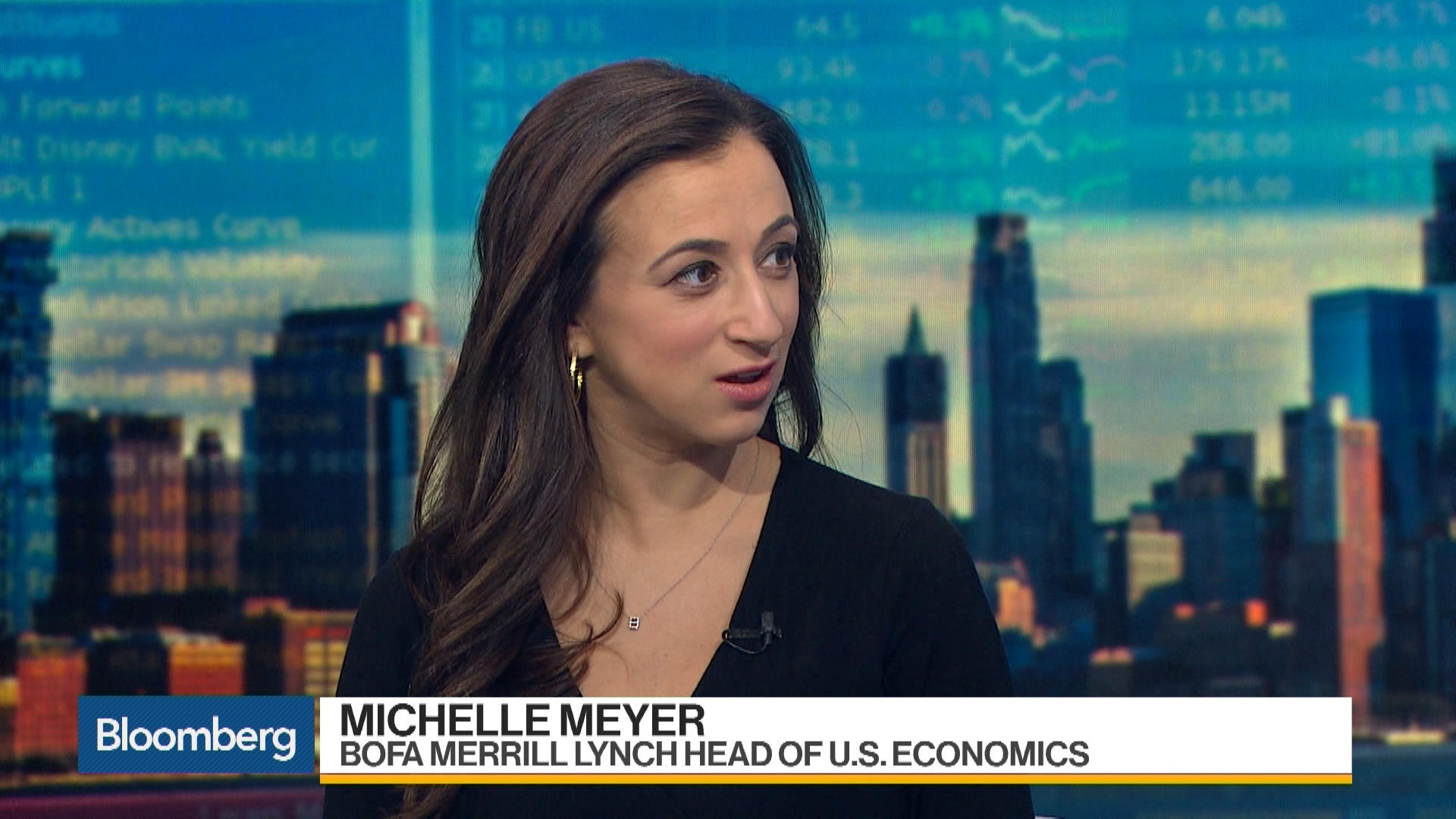 U.S. stocks tumbled in afternoon trading, adding to the worst month for equities in two years, while Treasuries climbed with the dollar.
The S&P 500 Index dropped more than 1 percent, ending February with a decline of 3.9 percent in one of the wildest months in years. After a torrid January, the stock market sank into a recession a week later, only to claw back half of the rout just as quickly. Trading was heavier than normal Wednesday, with shares swinging between gains and losses for much of the day.
"February finally cracked the volatility genie out of the bottle, and now the big question is: will he stay out for good?" Ryan Detrick, senior market strategist at LPL Financial, wrote in a note to clients Wednesday. "The good news is that March kicks off two of the strongest months historically for equities, before we hit a period of seasonal weakness from May through October."
The 10-year Treasury yield held just below 2.9 percent, roughly where it began a month that saw it fall as low as 2.70 and come within five basis points of 3 percent, a level it hasn't touched in four years. The dollar added to its monthly gain, strengthening versus major peers including the euro and pound. Crude plunged after an unexpectedly strong rise in inventories.
Equities continued to fall one day after major indexes tanked based on a generally upbeat assessment of the U.S. economy from Federal Reserve Chairman Jerome Powell. His comments left investors wondering if the central bank planned more interest rate hikes than expected in 2018.

"We saw the treasury market catch a little bid here off of Powell's comments," said Sean Simko, head of fixed-income portfolio management at SEI Investments Co. "The market initially took it as a little more hawkish than expected, but I don't really think he really was, it was just in line with what everybody's been saying for the last number of meetings."
U.S. and European bond yields have soared in recent months amid speculation that the Fed's monetary policy will be tightened at a faster pace. But in the equity markets that possibility is increasingly testing nerves, as traders try to divine how many increases are coming.
"Yesterday's Powell comments in our view were more noise," said Mike Bailey, the director of research at FBB Capital Partners in Bethesda, Maryland. "You had Powell suggesting four rate hikes as opposed to three and on the margin that's a little bit better if you're looking for higher yields and a little worse for a lot of equities. Today, you're seeing a reversal out of that and a lack of incremental news coming out of the Fed."
Miners led a decline in the Stoxx Europe 600 Index after China posted lower-than-expected manufacturing output. The U.K. pound extended a decline and the nation's bonds rose after the European Union published a draft Brexit treaty, with Prime Minister Theresa May squaring off for a fight. The euro slipped while most bond yields in the region ticked lower.
Terminal users can read more in our markets blog.
Here are some key events scheduled for this week:
Fed Chairman Powell testifies before the Senate Banking Committee Thursday. Other Fed speakers this week are Neel Kashkari and Bill Dudley.
In the euro region, investors will be watching manufacturing and jobs numbers Thursday.
U.K. Prime Minister Theresa May delivers a speech Friday on Britain's relationship with the European Union.
Japan capital spending is out on Thursday.
These are the main moves in markets:
Stocks
The S&P 500 Index sank 1.1 percent, while the Dow Jones Industrial Average lost 1.5 percent.
The Stoxx Europe 600 Index dropped 0.7 percent.
Germany's DAX Index declined 0.4 percent.
The U.K.'s FTSE 100 Index slid 0.7 percent.
The MSCI Asia Pacific Index fell 1 percent.
Currencies
The Bloomberg Dollar Spot Index gained 0.2 percent.
The euro slipped 0.3 percent to $1.22, the weakest in five weeks.
The British pound dropped 1 percent to $1.3765, the lowest in almost seven weeks.
The Japanese yen rose 0.6 percent to 106.69 per dollar.
Bonds
The yield on 10-year Treasuries declined three basis points to 2.87 percent.
Germany's 10-year yield slid two basis points to 0.66 percent.
Britain's 10-year yield fell six basis points to 1.50 percent.
Japan's 10-year yield increased one basis point to 0.05 percent.
Commodities
West Texas Intermediate crude plunged 2.4 percent to $61.48 a barrel.
Gold slid 0.1 percent to $1,317.58 an ounce.
— With assistance by Adam Haigh, and Robert Brand
Before it's here, it's on the Bloomberg Terminal.
LEARN MORE