quicktake
U.K.'s New Brexit Gotta-Have Is 'Mutual Recognition'
By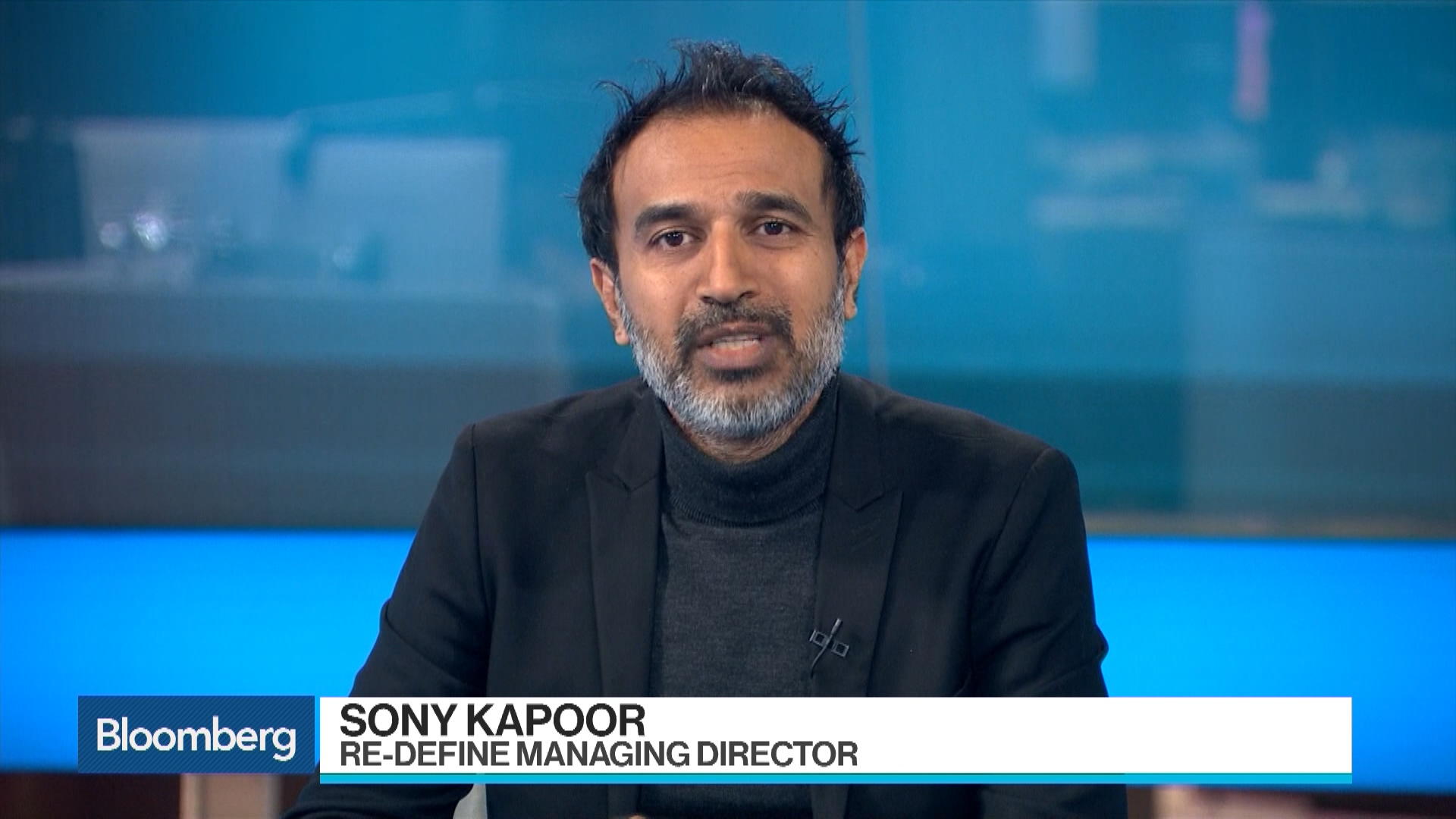 The U.K.'s aims for its post-Brexit relationship with the European Union are gradually becoming clearer. Hopes that the financial industry could hang onto "passporting" -- the system that opens the markets of 31 nations to firms based in one of them -- have withered and died, so the British now are asking for "mutual recognition." The EU is countering with "equivalence." It's a fight over how widely U.K. and EU rules would be able to differ while still keeping the U.K. in a favorable trade arrangement.
1. What happened to passporting?
Because passporting is a key part of what helps make the single market, well, single, EU negotiators have taken a hard line on it. If the U.K. is leaving the single market -- and Prime Minister Theresa May has been clear that it is -- passporting is out. Britain would become a "third country," albeit one that starts out with the same rules and regulations as the rest of the bloc. The issue is how to manage any divergence and what the consequences are.
2. What do U.K. bankers want?
"An ambitious free trade deal, underpinned by the mutual recognition of closely aligned standards," according to Stephen Jones, chief executive of lobby group U.K. Finance. 
3. Is the U.K. government on board with this?
Brexit Secretary David Davis said in November that getting a good deal for banks was a priority and says it needs to be a more dependable framework than what the EU normally offers third countries. Speaking about mutual recognition across sectors, he describes it as where each side would "trust each other's regulations and the institutions that enforce them." The U.K. says its plan for the post-Brexit relationship with the bloc is to stay close to EU rules in some areas, very close in a few, and diverge in others. Recently it's spoken more about cars than financial services, however.
4. What does the EU think?
It's not enthusiastic. Negotiating guidelines published as slides ahead of talks on a transitional period rule out a wholesale approach based on mutual recognition. The bloc's priority is to preserve the integrity of the single market, including freedom of movement, and ensure everyone abides by the same rules.
5. What precedents are there for mutual recognition?
Not many, and not of the scale and depth the U.K. wants. Third-country exchanges are recognized in the U.K. and U.S. and there are variants of the concept in some EU regulations such as those governing securities markets. That said, they are limited and largely come down to the EU granting access if the third country reciprocates. "There are mutual recognition mechanics in trade agreements between the EU and third countries but none of them contain a comprehensive access arrangement for financial services," according to Jonathan Herbst, global head of financial services at law firm Norton Rose Fulbright. "They are piecemeal and do not replicate the simplicity of the EU passport. So the "big" mutual recognition deal for financial services definitely breaks new ground."
6. What is the EU objecting to? 
Part of the U.K.'s mutual recognition proposal is that different sectors can diverge from EU rules more than others. The EU calls that unacceptable cherry picking. It also wants to ensure there are adequate enforcement mechanisms in place -- read: the European Court of Justice -- and is concerned that other trade partners might turn around and demand any privileges it grants the U.K. The U.K. has repeatedly ruled out a role for the ECJ, which Brexit-backers consider a symbol of lost sovereignty.
7. What's the EU proposal?
Equivalence. EU law allows the European Commission to designate a third country's rules and its oversight of specific businesses as "equivalent" to its own, meaning Europe can rely on firms' compliance with those standards once they register with the bloc's market watchdog. One example: in 2016 the commission struck a deal with the U.S. Commodity Futures Trading Commission on central counterparty clearing of derivatives, allowing American firms such as Chicago-based CME Group Inc. to provide such services in Europe. However, EU countries have shown a bit more willingness to be flexible.
8. That's not as good as the passport, right?
No, it isn't. It's a privilege, not a right, that can be withdrawn at short notice and is potentially hostage to wider political issues. In December, for example, the Swiss stock market was granted equivalence status for just one year, prompting accusations the bloc was attempting to undermine the country's financial industry. On top of that, the commission is seeking to tighten its criteria for equivalence, talking about requiring "a detailed and granular assessment" of a third country's rules, as well as annual monitoring by the bloc's market watchdog.
9. Is there room for compromise?
Perhaps. In January, Bank of England Governor Mark Carney spoke about a "dynamic equivalence arrangement that focuses on equivalence of outcomes as opposed to textual equivalence of every rule." Carney also pointed out that the U.K. isn't interested in access to the retail customers that the strictest EU regulations aim to protect. The target of U.K. bankers is wholesale market activities that he said "are very efficiently, effectively, sustainably and resiliently supplied largely out of London." Mark Simpson, a partner at law firm Baker & McKenzie LLP in London, says that an accord between the U.K. and Europe can be limited as long as it offers certainty and covers the City of London's core strengths. "It doesn't have to cover everything the passport does," he said. "As long as there is mutual access to wholesale markets and the EU can say it is worse than passporting, there's room for a deal."
 
The Reference Shelf
— With assistance by Grant Clark
Before it's here, it's on the Bloomberg Terminal.
LEARN MORE