politics
EU Leaders Go to Battle Over Plugging Post-Brexit Budget Gap
By and
Heads of U.K.'s 27 partners to weigh financing hole on Friday

Survey of government positions shows split on budget remedy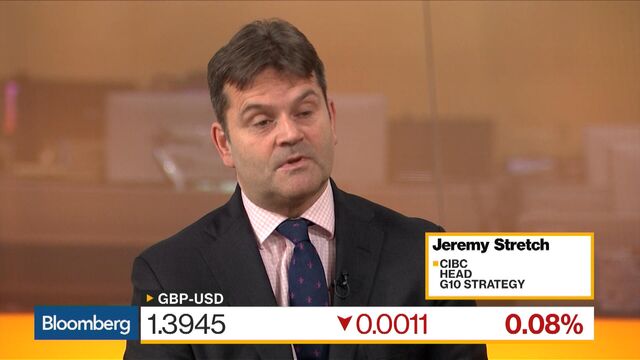 Follow @Brexit on Twitter, join our Facebook group and sign up to our Brexit Bulletin.
Hashing out the European Union's multiannual budget is a political slugfest at the best of times. Throw in Brexit and the contest looks even more bruising.
The U.K.'s scheduled withdrawal from the EU next year will leave a 10 billion-euro ($12.3 billion) annual hole in the bloc's spending program, the main topic when leaders meet on Friday to map out Europe's 2021-2027 budget. A Bloomberg survey of government positions reveals splits over how to cover the gap, with at least three net contributors -- Sweden, the Netherlands and Austria -- saying they won't pay more.
While amounting to only 1 percent of EU economic output, the European budget of 140 billion euros a year provides key funds for farmers, poorer regions and researchers in everything from energy to space technologies. It's also a barometer of the political mood in European capitals, signaling the risk of fissures as the EU seeks to maintain unity in the Brexit talks, confront new security challenges and curb democratic backsliding in countries such as Poland.
"I expect it to be quite a fight," said Guntram Wolff, director of the Bruegel think tank in Brussels. "The EU budget hole is quite substantial. You actually have a double challenge: you have to cut some spending and increase money for new priority areas."
This time around, the once-a-decade tussle over the multiannual European budget will be a drama within several dramas that were barely imaginable when the current seven-year spending program was fixed in 2013. They concern EU efforts to put a lid on centrifugal political forces that propelled Brexit, take on a bigger global role as U.S. President Donald Trump pursues his "America First" agenda and counter a drift by some eastern European governments toward authoritarianism.
Britain's absence from the next multiannual European spending program is conspicuous because the country is the No. 2 net contributor. Germany, which is the largest, and Italy, the fourth biggest, both say they are open to increasing their payments into the financial framework, the survey shows. Portugal and Estonia, both net recipients of funds, are prepared to raise their contributions, while France and Belgium are still undecided.
With national transfers filling about 80 percent of the EU's coffers, increases are politically sensitive in member countries. European leaders revealed this when approving the 2014-2020 EU spending program, which marked the first time the bloc's multiannual budget shrank.
In that context, calls are growing for the EU to cut farm subsidies and regional-development -- or "cohesion" -- aid, which together account for around 70 percent of the bloc's budget, and to increase outlays on security amid heightened concerns about Islamic terrorism, Middle Eastern and African refugees and Russian aggression.
"The common agricultural policy and the cohesion policy should be ambitiously reformed," the Dutch government said in a position paper this month. "These reforms should also yield the majority of the financial savings needed to compensate for Brexit and to finance new priorities."
The European Commission, which will use the summit as guidance for a proposal in May on the 2021-2027 EU budget, has suggested a combination of spending and new revenue, with budget chief Guenther Oettinger, an ally of German Chancellor Angela Merkel, saying the Brexit-induced hole should be filled "using 50 percent savings, 50 percent fresh money."
To read more about EU plans to plug the Brexit budget hole, click here.
The fight over figures will be accompanied by an equally sensitive policy issue: Whether to tie European regional-development aid after 2020 to respect by EU governments for democratic values, for the bloc's demands that member countries accept a share of refugees and for economic-governance rules.
Alarm about a Polish assault on domestic judicial independence by the ruling Law & Justice party has pushed the democratic-principles question onto the EU political agenda. The commission has already recommended that EU governments trigger a procedure that includes the possibility of stripping Warsaw of its voting rights in the bloc.
Political Obstacles
With big hurdles standing in the way of that unprecedented political penalty, the idea of linking EU budget largesse to sound national justice systems has gained ground since surfacing in Germany and picking up French support. This initiative risks hitting Poland where it hurts most -- financially -- because the former communist country is the biggest recipient of EU funding.
Still, political obstacles abound for such a move. Besides outright opposition in countries such as Romania, Malta, Estonia, Hungary and Lithuania, some governments in western and eastern Europe have doubts about how any conditionality would be worded and harbor worries about a popular backlash in any targeted countries, according to the Bloomberg survey.
Fabian Zuleeg, chief executive of the European Policy Centre in Brussels, said it's "quite unlikely" that EU governments will create any "overt" link between regional aid and respect for the rule of law.
— With assistance by Andra Timu, Sotiris Nikas, John Hermse, Milda Seputyte, Jasmina Kuzmanovic, Lyubov Pronina, Ott Ummelas, Kati Pohjanpalo, Raine Tiessalo, Boris Groendahl, Radoslav Tomek, Joao Lima, Zoltan Simon, Mark Deen, Birgit Jennen, Slav Okov, Amanda Billner, Patrick Donahue, Nick Rigillo, Rainer Buergin, and Nikos Chrysoloras
(
Updates with extra possible conditions for EU regional aid in 11th paragraph.
)
Before it's here, it's on the Bloomberg Terminal.
LEARN MORE