Market Selloff Played Out in the Most Hidden Corners of Credit
By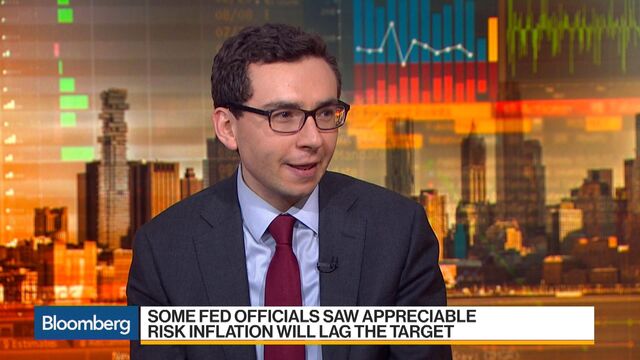 If you're looking for signs of ructions in the credit market you might have to dig deep -- and you might not be pleased with what you find.
While the cash market for corporate bonds held up reasonably well during the worst of the selloff that engulfed markets in early February, derivatives tied to those same credits were whiplashed with a ferocity that is only now coming to light.
The selloff "had a severe effect on the derivative indices," Barclays Plc analysts Jigar Patel and Bradley Rogoff said in their research, referring to baskets of credit-default swaps such as Markit's family of indexes including the CDX North America Investment Grade index (CDX.IG) and CDX North America High Yield index (CDX.HY).
According to Barclays data, investors bought $12.7 billion of on-the-run protection in CDX.IG between Feb. 2 and Feb. 9 -- a figure that dwarves the $2 billion worth of cash outflows from global investment-grade bond funds recorded by Bank of America Merrill Lynch for the week ending Feb. 14 -- the fifth-largest week of bond fund redemptions on record.

The index's junk-rated equivalent fared a little better, with investors buying $3.8 billion of CDX.HY protection in the same period -- not quite the $10.9 billion worth of outflows seen from global high-yield funds.
But so sharp were the moves for both indexes that investor positioning did a complete U-turn during the week, with investors moving to a "net short" position in CDX.IG for the first time since mid-2012, according to Barclays. For CDX.HY it was the first time since January 2016, when markets were roiled by concerns about global economic growth.
Some Sense
It makes some sense that investors reached for derivatives during the worst of the selloff, according to analysts at JPMorgan Chase & Co. Such instruments are more liquid than underlying bonds at a time when investors have long complained about their ability to buy and sell cash debt. Meanwhile, many of the systematic investors said to be driving the recent market moves tend to favor synthetic contracts over cash debt.
But one factor that may be exacerbating the drama in derivatives is the amount of options written on them. So-called credit index options give traders the right to buy or sell CDS indexes and are said to have exploded in popularity in recent years as investors seek to juice their bets through leverage or to place broad bets on credit.
According to Citigroup Inc. data, the trading volume of credit index options tied to CDX.IG and CDX.HY reached about $180 billion in the third quarter of last year, compared with $100 billion in the third quarter of 2013 -- 80 percent growth over the course of four years.
The concern is that the myriad options written on credit derivatives indexes ends up affecting the gauges themselves as banks rush to hedge their exposure by buying more contracts. A big move in the index could be exacerbated by a wave of delta hedging in what Barclays has previously dubbed the "option tail wagging the index dog" scenario.
That may have played out in early February, according to Anindya Basu, head of U.S. credit derivatives strategy at Citigroup. Investors had sold volatility on CDX indexes at strike prices close to spot levels at the start of the year, leaving dealers with a net long position.
As spreads began to tick up, dealers were initially able to absorb some of the move, Basu said. "But as spreads widened we pushed past these strikes and closer to levels where investors had hedged tail risk. The Street was net short gamma at those strikes, and this exacerbated the move wider when spread levels reached those strikes," he added.
Trading volumes in CDS indexes also showed a spike on Feb. 6, with volumes on the CDX.HY surging to 14 times that of a typical Tuesday morning. Implied volatility of CDX.IG options also jumped by the most since the 2016 Brexit vote, according to JPMorgan.
"There is definitely some influence form the options market just like in the equities space options are hedged especially on the dealer side with index [positions] so at some level activity in the options market is likely to feed back into the index," Basu added.
Quotes from this Article
Before it's here, it's on the Bloomberg Terminal.
LEARN MORE