markets
Wall Street Overreacts to Data But Fed Shouldn't, Kashkari Says
By
'We can't make policy based on market blips': Kashkari

Minneapolis Fed chief speaks in interview on Bloomberg TV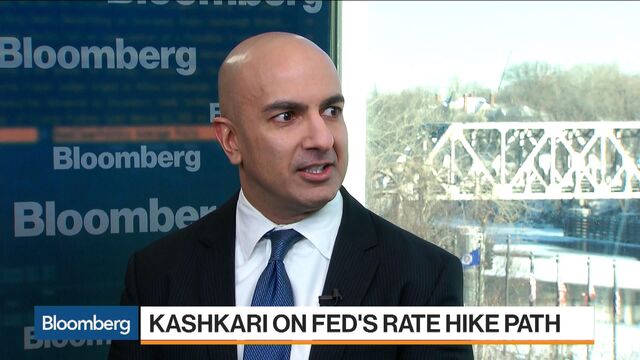 U.S. central bankers should not allow financial markets to dictate their interest-rate decisions, Federal Reserve Bank of Minneapolis President Neel Kaskhari said, playing down the importance of recent inflation readings as just one month's worth of data.
"Wall Street overreacts to everything," Kashkari said Wednesday in a Bloomberg Television interview with Michael McKee. "They overreact on the upside, they overreact on the downside. We can't make policy based on market blips up and down."
The Minneapolis Fed chief's comments follow two volatile weeks in the stock market after a Feb. 2 Labor Department report showed 2.9 percent wage growth in the year through January, which marked the fastest pace of the U.S. economic expansion.
"I don't want to overreact to one job report, which showed the wage increases of about 2.9 percent, or the latest CPI numbers. Again, we don't want to dismiss the data, but I also don't want to overreact to one month's blip in the data," he said. 
Kashkari, who is not a voter on U.S. monetary policy this year and voted against all three rate increases the Fed delivered in 2017, added that officials should "just take our time, allow inflation to come to us."
Minutes of the Jan. 30-31 meeting of the Fed's policy-setting Federal Open Market Committee are due Wednesday at 2 p.m. in Washington. At that meeting, the FOMC left interest rates unchanged but tweaked its post-meeting statement to say "further" gradual increases in rates would probably be warranted going forward.
"We debate each word change in the statement -- a lot of debate goes into those -- and I think 'further' is intended to say continuing the current path that we're on, and I think that's the debate that we've been having," Kashkari said.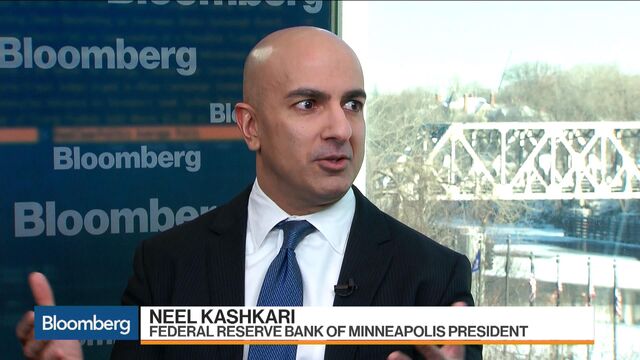 Before it's here, it's on the Bloomberg Terminal.
LEARN MORE