business
How Any HNA Default Could Affect Markets: Analysts Debate
By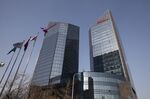 While there's no indication that China's embattled HNA Group Co. is facing such financial difficulties that a default is in the offing, some market participants are starting to game plan scenarios, and a variety of takes have emerged.
The amount of dollar bonds outstanding for the conglomerate and its units -- at $13.7 billion, it accounts for more than 1 percent of Asian high-yield bonds outside of Japan -- raises the question of the impact on the broader market. 
Many see little wider impact in the event of a default, though the case of a default by China's Kaisa Group Holdings Ltd. three years ago, when Asian dollar junk bond premiums widened considerably, serves as a warning. The company itself emphasized this month that its finances are "very healthy," while a representative for the group didn't respond to a Bloomberg request for comment for this article.

HNA Group's dollar debt dwarfs that of other stressed Asian borrowers such as Noble Group Ltd. and India's Reliance Communications Ltd. S&P Global Ratings lowered HNA Group's credit profile to ccc+ from b earlier this month, saying it is unclear if existing access to capital markets and some apparent bank support is sufficient for meeting its upcoming obligations.
Here are some views from analysts on how any default scenario for HNA would impact the Asian high-yield bond market:
UBS - Spread surge
A default scenario would increase funding costs for high-yield issuers, mainly Chinese property companies and LGFVs, and could push out spreads on junk bonds in the region by 160-240 basis points, according to a Feb. 6 equity strategy note
UBS said in the report it doesn't cover HNA and hasn't done due diligence on the company, so it cannot comment on the likelihood of a default
HSBC (Glenn Ko) - Isolated case
HNA is more of idiosyncratic case rather than systemic. Institutional clients and even China-based investors are not involved. Therefore the impact should be contained. Of course, if this happens on top of other negative news flow in the market, the situation could be different
Lombard Odier (Homin Lee) - Situation manageable
HNA is a well-known story right now, so the impact of its bond fallout will be limited. Other BB names in Asia still have a strong tailwind behind them, such as real estate names amid macro stability. Single name facing some default issues will be manageable in the credit markets in Asia 
"I don't doubt there could be some intra-day moves reflecting this worry. But in terms of the overall trend, can it make a difference? I doubt it"
ANZ (Owen Gallimore) - Default digestible
Isolated Chinese non-state-owned junk bond defaults will be digested, even if it is HNA
In many ways non-rated state-owned firms and LGFV dollar bond issuance has replaced the traditional China HY market of developers and industrials, so one needs to see problems in these sectors for a broader market correction
Haitong International (Ray Wepener) - Contained contagion
"The impact of an HNA default on the wider market would depend on a number of factors. I would expect a knee jerk reaction, mostly isolated to recently (overseas) acquisitive companies" 
While HNA spreads more than doubled in 2017, Asian HY spreads tightened by 100 basis points from the wides 
The market has seen for some time now that 'buy the dip' has provided a floor, which should contain any widespread contagion
— With assistance by Prudence Ho
Before it's here, it's on the Bloomberg Terminal.
LEARN MORE