Endowments Should Scale Back Hedge Fund Holdings, Commonfund's CEO Says
By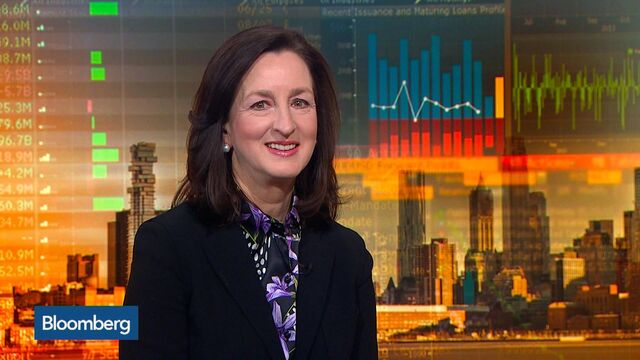 Large U.S. endowments should trim hedge fund holdings to 10 percent of their portfolios to protect against market downturns, said Catherine Ann Keating, chief executive officer of money manager Commonfund.
"There is a lot of equity risk in the typical hedge fund, not necessarily all of them, but in many hedge funds there is a lot of risk," Keating said Tuesday in an interview with Bloomberg TV. "You don't need to get equity risk through a hedge fund these days. You can get it through an index fund and pay very little for it."
Hedge funds made up 20 percent of the portfolios of big endowments five years ago, she said. Keating recommends finding funds that offer "differentiated sources of return that you're not already getting through your allocations to stocks and bonds," through specific strategies like macro, relative value and credit-based funds.
Read More: Trinity College Replaces Investure as Endowment's Manager
U.S. university endowments had 52 percent of their assets allocated to alternative strategies, including hedge funds, in fiscal 2017, according to a study by Commonfund and the National Association of College and University Business Officers.
"The biggest question we get from clients -- we are nine years into this market and economic recovery -- the biggest question we get is how long? How long can this go on?" she said. "The second one is 'when it ends, how far can it fall?'"
She said her advice is "do not confuse an aging bull market with an ailing bull market. We really do continue to have very positive conditions for stock investors."
Commonfund, which was started to help small schools pool their investments, oversees about $25 billion. The Wilton, Connecticut-based company hired Keating from JPMorgan Chase & Co. as CEO in 2015.
— With assistance by Lisa Abramowicz, and Julia Chatterley
Before it's here, it's on the Bloomberg Terminal.
LEARN MORE