deals
AT&T Can't Get Evidence of White House Sway on Merger Suit
By
Company loses court bid for White House, Sessions contacts

Ruling is setback for AT&T defense of Time Warner acquisition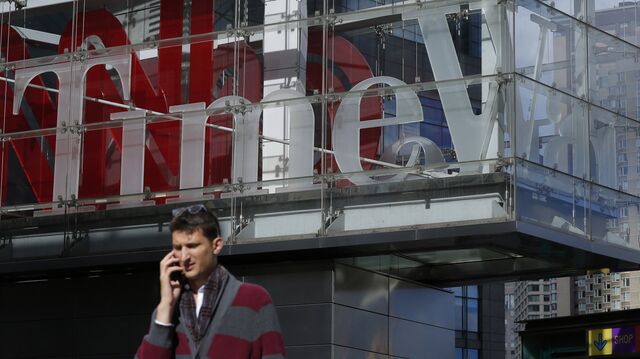 AT&T Inc. lost its bid to uncover evidence the Trump administration may have influenced the government's decision to challenge the company's takeover of Time Warner Inc.
U.S. District Judge Richard Leon in Washington denied AT&T's request Tuesday that the Justice Department identify any communications between the White House and Attorney General Jeff Sessions about the merger and between Sessions and the department's antitrust division. AT&T had sought logs cataloging the existence of any communications.
The decision is a win for the Justice Department and a setback for AT&T, which has suggested that Trump's animus toward Time Warner's CNN may have been behind the Justice Department's decision last year to sue to block the proposed $85 billion takeover.
Read more: Trump's Scorn of CNN and Why It's an Antitrust Issue
Getting that evidence potentially provided AT&T an additional weapon to defeat the government's case by arguing the company was singled out for "selective enforcement" of antitrust laws. If the companies can't establish political meddling, the outcome of the trial, which is set to begin in a month, will hinge on evidence from both sides about whether the merger threatens competition.
AT&T closed down 1 percent to $36.77. Time Warner fell less than 1 percent to $95.07.
"We respect the judge's decision and look forward to the upcoming trial," said Dan Petrocelli, lead trial attorney for both Time Warner and AT&T. The Justice Department didn't immediately comment.
Leon said the companies hadn't made a credible showing that they were singled out. AT&T had tried to make its case by pointing out that deals like the Time Warner purchase, which unites companies in different parts of a supply chain rather than direct competitors, are generally approved with settlements. The judge agreed with the Justice Department that the government often finds antitrust problems with such deals, known as vertical mergers.
"So while it may, indeed, be a rare breed of horse, it is not exactly a unicorn!" Leon wrote about the lawsuit.
The case is U.S. v. AT&T Inc., 17-cv-2511, U.S. District Court, District of Columbia (Washington).
— With assistance by Andrew M Harris, and Scott Moritz
(
Updates with decision in seventh paragraph.
)
Before it's here, it's on the Bloomberg Terminal.
LEARN MORE