Singapore Budget 2018: Winners and Losers
By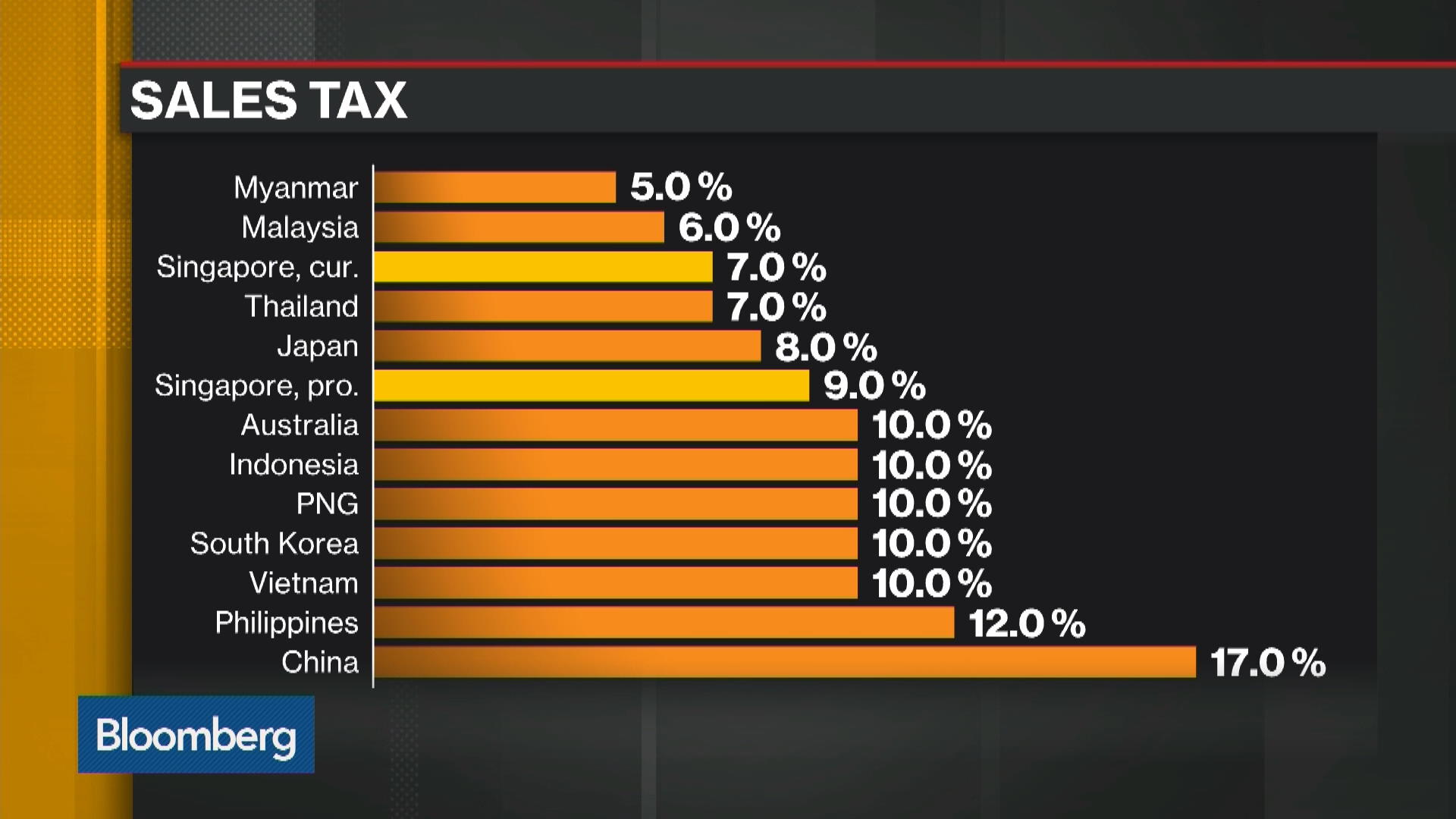 A range of tax increases, including a 2 percentage point increase to 9 percent in the goods and services levy, were unveiled by Singapore Finance Minister Heng Swee Keat in his budget speech to Parliament as among measures to financially equip the city state for financial pressures that will come with a rapidly aging population.
The government's fiscal 2018 budget comes less than a week after data showed the island nation's economy grew at a slower pace in the fourth quarter than previously estimated and the government forecast expansion will moderate this year as an export boom that began in 2017 eases.
Higher taxes were expected by all 12 economists in a Bloomberg News survey, with 11 anticipating the GST would be increased. Heng surprised, however, with a hike to 4 percent from 3 percent in the top marginal stamp duty on properties worth more than S$1 million ($762,000), with the change effective tomorrow.
Here are some of the biggest winners and losers of the Singapore budget.
WINNERS:
Rebate -- Corporate income tax rebate raised to 40% for 2018 year of assessment, and extended to 20% in YA2019, subject to caps
Companies spending on research and development will benefit from a plan to increase tax deductions to 250%
Infrastructure -- The city-state raised spending on infrastructure to S$20 billion, and is looking at borrowing to finance Changi Airport's new Terminal 5 and other projects as well as starting a new rail fund
Healthcare firms -- Stand to benefit from government focus on increased spending, especially for elderly care

Raffles Medical Group Ltd., Talkmed Group Ltd., Singapore Medical Group Ltd., Healthway Medical Corp., Health Management International Ltd., Clearbridge Health Ltd.

Real estate investment trusts -- Proposal to remove standard 17 percent tax on exchange traded funds' investing in property trusts, and tax investors in such ETFs no differently from those who have invested in Singapore REITs directly

Ascendas Real Estate Investment Trust, Suntec Real Estate Investment Trust, CapitaLand Mall Trust, CapitaLand Commercial Trust, Frasers Logistics & Industrial Trust, Frasers Commercial Trust, Frasers Centrepoint Trust, Mapletree Commercial Trust, Keppel REIT

Education and skills providers -- Increased spending on education and skills development aimed at reducing income inequality 

Raffles Education Corp., Overseas Education Ltd., MindChamps PreSchool Ltd.

Offshore and marine companies got a reprieve with the deferral of an increase in levies imposed on foreign workers

Keppel Corp., SembCorp Marine Ltd., Yangzijiang Shipbuilding Holdings Ltd.
LOSERS:
Higher GST will erode consumers spending power in shops, restaurants and hotels:

Restaurants: Jumbo Group Ltd., No Signboard Holdings Ltd., Japan Foods Holding Ltd., ABR Holdings Ltd.
Food and beverage: Yeo Hiap Seng Ltd., Fraser and Neave Ltd., Food Empire Holdings Ltd., QAF Ltd., BreadTalk Group Ltd., Kimly Ltd.
Retailers: Sheng Siong Group Ltd., Dairy Farm International Holdings Ltd., Metro Holdings Ltd, Aspial Corp., Hour Glass Ltd., Challenger Technologies Ltd, Isetan Singapore Ltd., Courts Asia Ltd.
Hotels: Genting Singapore Plc, Hotel Properties Ltd., Hotel Grand Central Ltd., Hotel Royal Ltd., Amara Holdings Ltd.
Other consumer-related stocks: mm2 Asia Ltd., Unusual Ltd., Cityneon Holdings Ltd., Haw Par Corp., Straco Corp.

Increased top marginal stamp duty may lead to fewer new real estate purchases

CapitaLand Ltd., City Developments Ltd., UOL Group Ltd., Frasers Centrepoint Trust
Quotes from this Article
Before it's here, it's on the Bloomberg Terminal.
LEARN MORE