Traders often skeptical of government praise CFTC's Giancarlo

Agency chief feted with memes and titles such as 'cryptodad'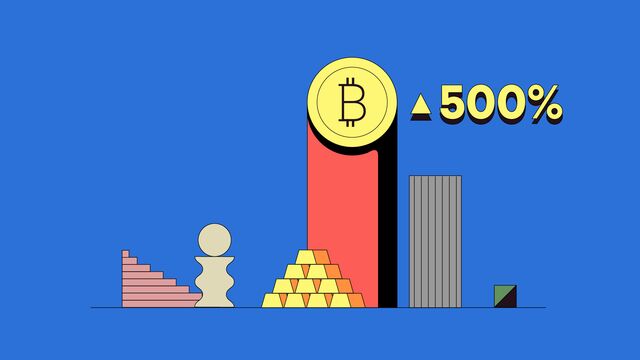 Meet #cryptodad, a top U.S. financial regulator who's emerged as a cult hero for a crowd that's often suspicious of government bureaucrats: digital coin enthusiasts.
Testifying before Congress this week, Commodity Futures Trading Commission Chairman J. Christopher Giancarlo urged senators to take a do-no-harm approach to the technology underpinning Bitcoin and other virtual currencies. It didn't take long for him to earn rock star status on Twitter.
"What is it like becoming crypto famous overnight? Have you made a crypto Twitter account yet? What about GIANCOINLO?Xxxx," @CryptoCobain, who has 119,000 followers, posted on Twitter Thursday. The post was liked 1,700 times.
Giancarlo, a former executive at a derivatives brokerage, was already considered among Washington's most crypto-friendly officials after the CFTC in December allowed Bitcoin futures to trade on CME Group Inc. and Cboe Global Markets Inc. exchanges. Since then, his agency has been drawn into a debate over how aggressively regulators should police digital currencies -- volatile assets that have become a global investment craze.
On Tuesday, the issue played out on Capitol Hill when the Senate Banking Committee heard testimony from Giancarlo and Securities and Exchange Commission Chairman Jay Clayton.
While congressional hearings are often dull affairs, a number of crypto fans felt compelled to tune in. Bitcoin had been falling this year partly over concerns that authorities were preparing a crackdown. To the delight of traders, neither regulator said they wanted senators to pass sweeping new laws that rein in digital coins.
Giancarlo shared a personal anecdote that resonated with enthusiasts. He mentioned his 30-year-old niece, who is what he called an HODL. The acronym means hold on for dear life and it's hugely popular on Twitter among investors who refuse to sell Bitcoin.
"She's not a fraudster or a manipulator, she's just a kid and -- and -- and believes in it," Giancarlo said. "And, you know, I was fascinated talking to her. I think she represents a lot of folks that think there's something in this."
Since the hearing, Bitcoin has risen for four straight days and Giancarlo's Twitter followers have surged to more than 42,000.

"Giancarlo for POTUS 2020!" @anondran, a self-described cryptocurrency enthusiast, said in a Thursday Tweet.
Also on Thursday, Giancarlo showed his appreciation for his new supporters in a Twitter post.
"Coin fans - Thx 4 ur enormous response 2 my recent US Senate remarks. Lol. As you invest remember: caution, balance & DYOR," meaning do your own research. The post was liked more than 21,000 times.
Before it's here, it's on the Bloomberg Terminal.
LEARN MORE