Real Estate
Manhattan Rents Drop Most in Six Years
By
Apartment owners grant perks in 49% of leases, a record share

Price cuts luring in renters who are looking for the best deal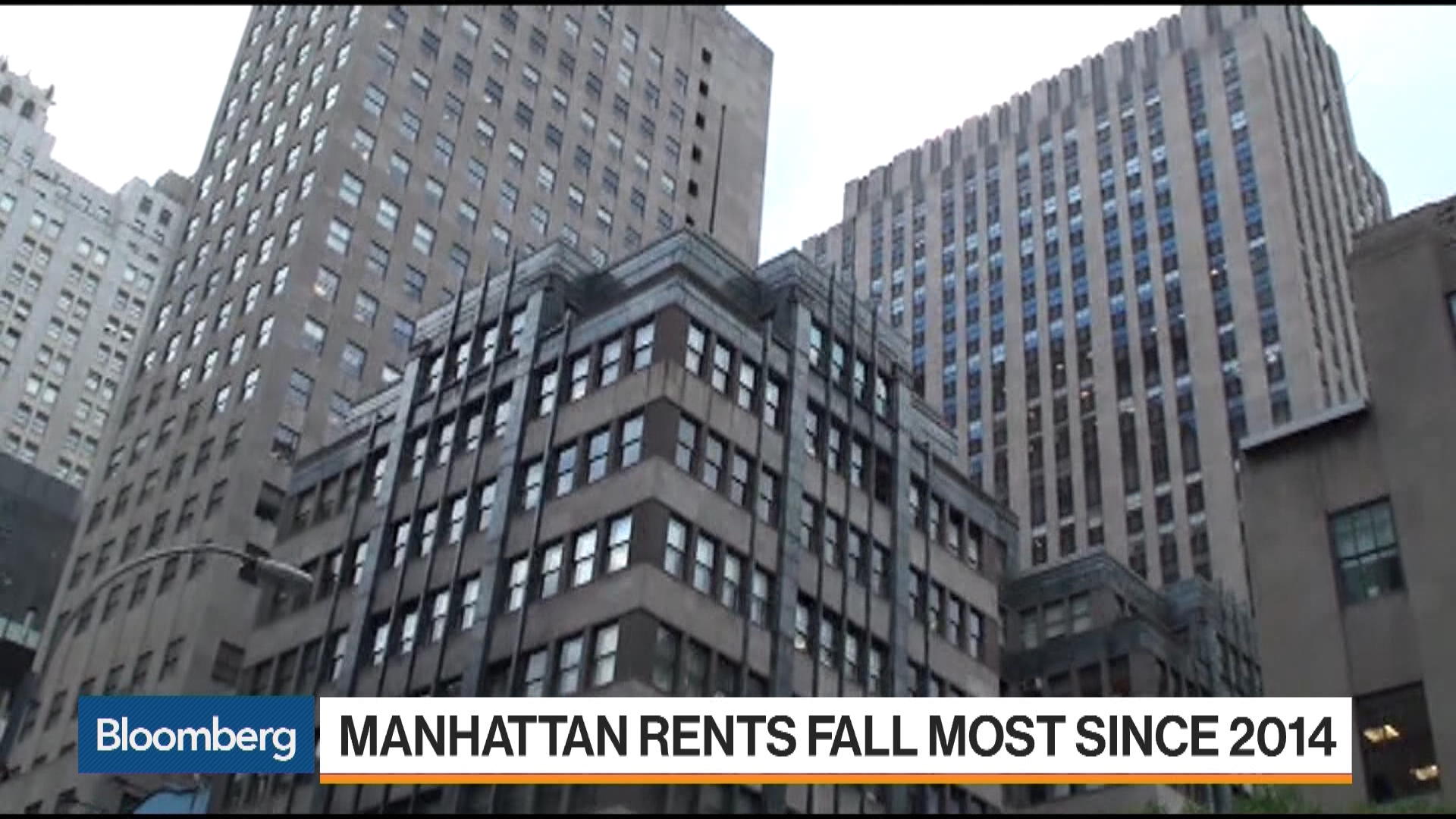 It's getting tougher for Manhattan's apartment landlords.
For more than a year, they've been handing out rent-free months and gift cards, then topping off those enticements with reductions in price. Now renters, who have the luxury of choice in a market overflowing with new supply, are demanding that owners dig even deeper.
Concessions jumped to yet another record in January, with 49 percent of newly signed leases coming with some sort of sweetener, appraiser Miller Samuel Inc. and brokerage Douglas Elliman Real Estate said in a report Thursday. That share surpasses the previous peak of 36 percent, set just a month earlier.
Landlords also got more flexible in their pricing. With concessions subtracted, the median rent dropped 3.6 percent from a year earlier to $3,141. The decline was the biggest since October 2011, the firms said.
"Landlords have finally realized, 'OK, we have to adjust these prices because the concessions aren't doing as much,'" said Hal Gavzie, who oversees leasing for Douglas Elliman. "Customers are looking past the concessions being offered and just looking for the best deals they can find."
See the Map: NYC Rentals Get Cheaper From Chelsea to Greenpoint
About 5,630 newly built apartments will be listed for rent in Manhattan this year, according to data compiled by brokerage Citi Habitats. That's on top of the 4,270 units that were introduced in 2017.
Rents fell last month in almost every Manhattan neighborhood, including some of the borough's priciest, Citi Habitats said in its own report Thursday. On the Upper West Side, the median was $3,450, down 2.8 percent from a year earlier. Rents in the West Village dropped 4.5 percent to $3,700, while on the Upper East Side, they declined 5.3 percent to $3,185, the brokerage said.
"The dynamic has shifted," with Brooklyn, Queens and the New Jersey waterfront becoming viable options to many renters, said Gary Malin, president of Citi Habitats. "Tenants are looking for value, and they're open to suggestions."
(
Updated with number of new units coming to the market in sixth paragraph.
)
Before it's here, it's on the Bloomberg Terminal.
LEARN MORE