Canary Wharf Group to Help China Build Its New Financial Center
Bloomberg News
Firm signed agreement to work on fintech city, U.K. envoy says

Richard Burn says it won't copy London's financial district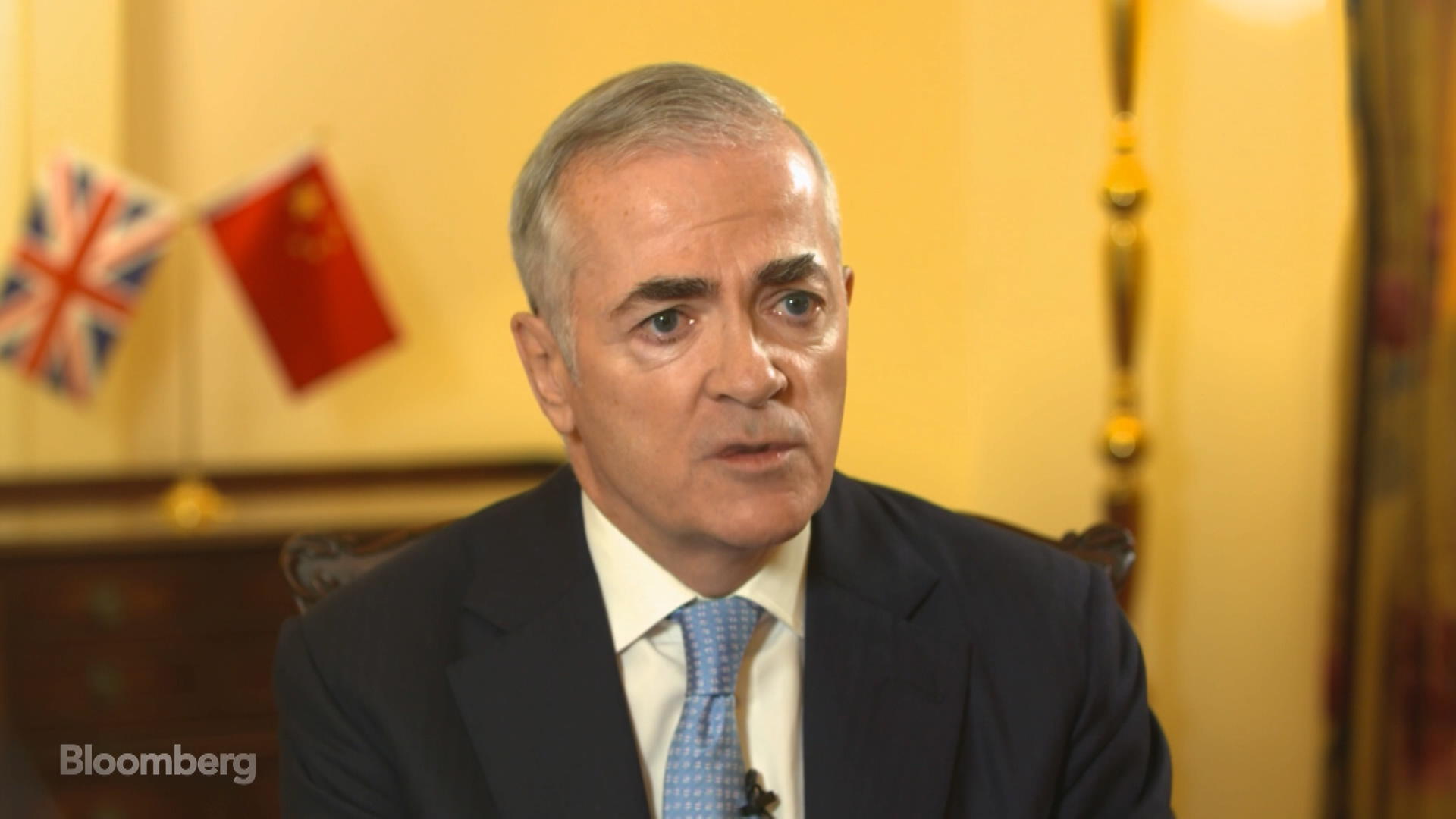 China's plans to build a fintech center in a new city being built southwest of Beijing will get a hand from Canary Wharf Group Plc, the developer behind London's famed business district.
The new city, known as the Xiongan New Area, is part of President Xi Jinping's vision to shift various industries and government functions out of the capital and create a tech and innovation hub in the process. Canary Wharf has signed a memorandum of understanding with the state-backed Bank of China Ltd. and Xiongan Construction Co. to develop the fintech zone, according to Richard Burn, the U.K.'s new trade commissioner to China.
"They clearly recognize that London is a global financial center, and if they want to set up a global financial center, London and the British companies are the obvious place to go," Burn said in a Bloomberg Television interview. "I doubt it would be a replica of the Canary Wharf, but obviously there's a lot of expertise there."

China wants to make Xiongan a sustainable city, and there's likely to be opportunity there for other British companies like Building Research Establishment Ltd. and architectural firms such as Zaha Hadid Ltd. and Norman Foster's Foster + Partners Ltd, he said. "I think we will see a lot of British companies getting involved and getting building contracts."
U.K. Prime Minister Theresa May visited Beijing last week and a joint venture between the two countries to develop the fintech project was announced by China's Commerce Ministry, which gave few details. The cooperation comes as China opens its financial sector further to the outside world, with plans to ease limits on foreign ownership of banks and brokerages.
The U.K. is pushing for details of these plans and a timetable for implementation, Burn said.
"I hope once that's done, we'll be able to see British companies taking big stakes in Chinese financial institutions," he said.
— With assistance by Emma O'Brien, Miao Han, and Haze Fan
Before it's here, it's on the Bloomberg Terminal.
LEARN MORE