markets
Huge VIX Trader 'Elephant' Takes Profits on Volatility Rally
By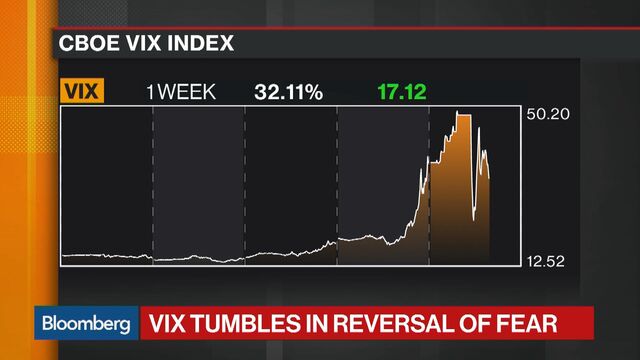 The VIX "Elephant" appears to have returned to the market one day after the Cboe Volatility Index's historic rally to lock in a portion of gains from last week's trading.
The trader, whose nickname was bestowed by Macro Risk Advisors' Pravit Chintawongvanich, has been notable in recent months for large trades. The patterns on Friday contributed substantially to activity on a day that the Cboe exchange later said set volume records. The bets have usually been in line to book profits if implied equity volatility rises moderately.
The market participant changed behavior recently; the signature used to be trading three-month options and rolling after two months, but appears to have switched to a one-month cycle, Chintawongvanich said on Jan. 11.
The activity Tuesday appeared to be closing a spate of trades from Friday, a day the Elephant's signature pattern had also been detected. About 260,000 March $15 calls were sold today, while the same number of March $25 calls and March $12 puts were bought.

The trades on Friday appeared to involve a new position via the sale of 262,500 $12 March puts, buying 262,500 $15 calls and selling 525,000 $25 calls. That was after closing out the prior existing position by buying back 262,500 February VIX puts with a strike price of $12, selling 262,500 $15 calls, and buying back 525,000 $25 calls.
Read, from Feb. 2: Big Volatility Players May Be on the Loose as VIX Tops 17
(
Updates with additional background throughout.
)
Before it's here, it's on the Bloomberg Terminal.
LEARN MORE