markets
Goldman Says It's Time to Buy, Look Past Technical Reversal
By and
David Kostin, chief strategist, remains bullish on stocks

Bank says buy cyclical equities on higher inflation, rates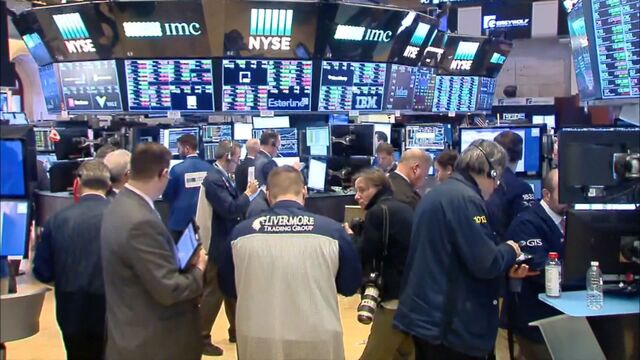 As the dust settles following the rout that erased $1 trillion from the value of U.S. stocks, Goldman Sachs Group Inc.'s chief strategist says there's only one thing to do: Buy.
David Kostin said that while no single factor triggered the selloff, the timing coincided with a blackout period for companies buying back their own shares, something that historically has led to lower returns from equities.
Now, with earnings growth aided by tax reform and robust economic expansion, U.S. stocks can return to winning ways, he said, highlighting cyclical sectors like financials, in addition to recommending firms with low labor costs.
"The stock market correction appears to be more technical and positioning-driven rather than fundamentally based," Kostin wrote in a report Tuesday. "We believe the fundamental drivers of the equity market remain intact and reiterate our S&P 500 year-end 2018 forecast of 2,850."

Goldman Sachs' Chief Global Equity Strategist Peter Oppenheimer echoed Kostin in an interview with Bloomberg TV's Tom Mackenzie in Hong Kong on Wednesday.
After predicting last month that a sharp drop in equities was coming, Oppenheimer said the correction had happened within a structural bull market and that stocks would keep rising this year, albeit at a slower pace than previously.
"Having some volatility come back into the market and having valuations coming back to a more appropriate level is quite a healthy thing," he said. The best stock returns would come from outside the U.S., mainly in emerging markets, "but we also like Europe as well," Oppenheimer said.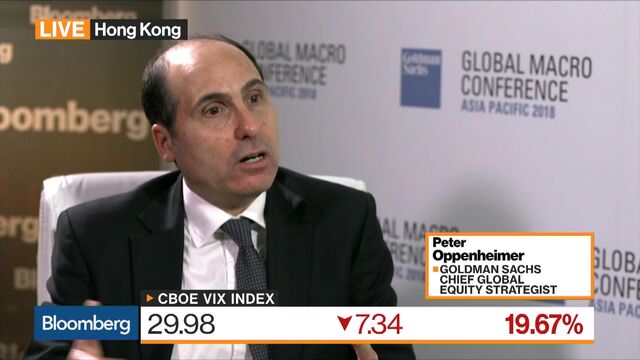 Monday's slide saw the S&P 500 post its biggest decline since August 2011. History suggested the gauge was overdue for a pullback, according to his team's research. Some 404 trading days had elapsed since the market last experienced a 5 percent drawdown, the longest stretch of time in nearly 90 years, he said.
(
Updates with comments from Goldman's chief equity strategist from fifth paragraph.
)
Before it's here, it's on the Bloomberg Terminal.
LEARN MORE