Record-Low Black Unemployment That Trump Touted Jumps Most Since 2012
By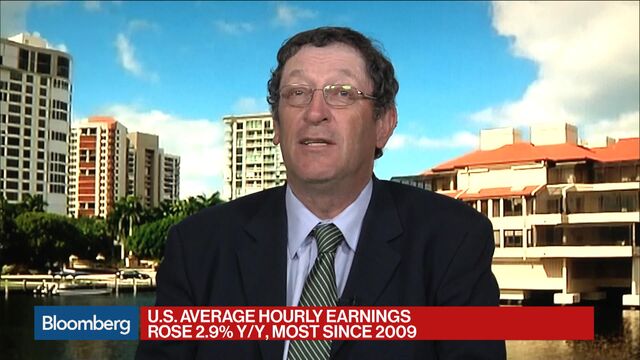 The black unemployment rate in the U.S., which President Donald Trump claimed credit for reducing to a record low, jumped last month by the most in almost six years.
The Labor Department's monthly employment report released Friday showed that joblessness among black Americans rose to a nine-month high of 7.7 percent in January from 6.8 percent in December, which was the lowest in data back to 1972. The 0.9 percentage-point rise was the most since June 2012. The data tend to be more volatile than the national unemployment rate, which has a larger sample size and was unchanged at 4.1 percent.
In a comment on Twitter last month, Trump said that the black rate was the lowest ever "because of my policies," and earlier this week in his State of the Union address noted that achievement on a list of economic accomplishments.
"For the 12 months, we are still at a historic low in the African-American unemployment number," Trump's chief economic adviser Gary Cohn said on Fox Business Network on Friday. The administration is monitoring whether January's figures are a one-month blip or the start of a longer-term trend, which would be concerning, he said.

Before it's here, it's on the Bloomberg Terminal.
LEARN MORE