politics
Mnuchin Met With Apple's Cook Ahead of First Tax Plan Release
By and
Pfizer's Read, Barclays' Staley also among CEOs in calendar

Treasury releases Mnuchin's calendar for first half of 2017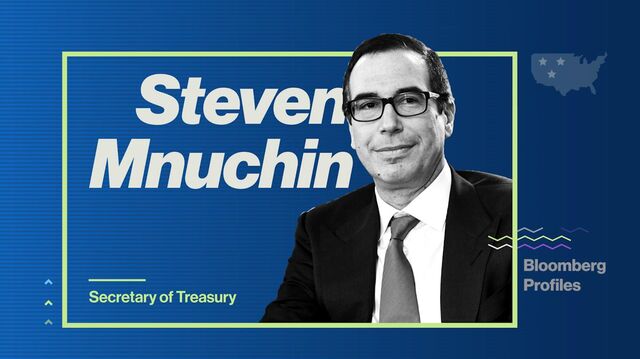 Treasury Secretary Steven Mnuchin met with chief executives including Apple Inc.'s Tim Cook, Pfizer Inc.'s Ian Read and Barclays Plc's Jes Staley in the weeks before the Trump administration released its first outline for the Republican tax overhaul that passed in December.
The Treasury Department disclosed Mnuchin's calendar for the first half of 2017 on its website Wednesday. The schedule shows who met with Mnuchin but not what topics they discussed.
Mnuchin, who played a major role developing the administration's tax plan, had two phone calls with Cook in early April and then met with him in person on April 18, according to the calendar. Mnuchin met with Read on April 4 and Staley a day later.
In the weeks before the April 26 tax outline was released, he also met with Mark Fields, then the leader of Ford Motor Co.; MasterCard Inc's Ajay Banga; Best Buy Co Inc.'s Hubert Joly; and Jean Lemierre, chairman of BNP Paribas SA.
The initial version of the tax plan called for cutting the corporate rate to 15 percent from 35 percent and it also called for a one-time tax on U.S. companies' offshore earnings, without specifying the rate. The tax bill President Donald Trump signed in December set a 21 percent corporate rate and a levy of 15.5 percent on cash held overseas. Less-liquid assets overseas are taxed at 8 percent.
Apple -- which has the largest offshore cash pile of any U.S. company -- stands to benefit the most from a lower tax rate on its overseas earnings. Under the old system, U.S. companies faced the corporate rate of 35 percent on their foreign earnings, but they could avoid paying the tax if they kept those earnings abroad.
Apple said it would pay about $38 billion in taxes as a result of the new tax law, which imposes a mandatory levy on accumulated foreign income.
Pfizer said Tuesday it had scored a nearly $11 billion gain from the tax revamp largely because of the changes to how overseas earnings are taxed.
Mnuchin's calendar, which showed appointments from Feb. 14 through June 30, listed more than 40 meetings or phone calls with corporate executives and about 80 with foreign economic officials.
— With assistance by Alexis Leondis
(
Updates fourth paragraph to say that Fields is no longer Ford's CEO.
)
Before it's here, it's on the Bloomberg Terminal.
LEARN MORE