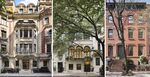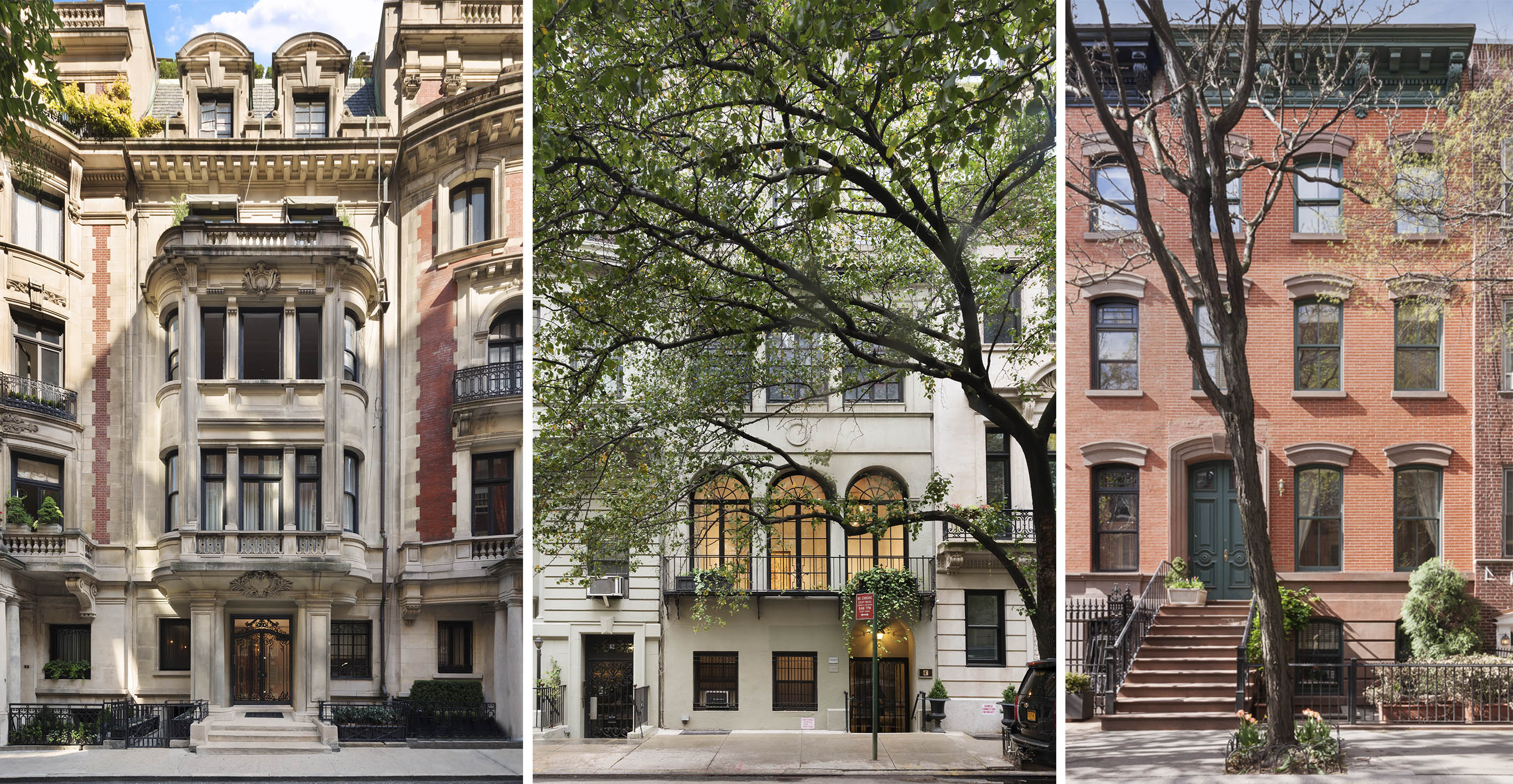 Seven E. 88th St. is a 24.5-foot-wide, six-story limestone town house a half-block from New York's Central Park. Along with its 19 rooms (6 are bedrooms), it features a rooftop solarium, an elevator, a rear garden, and a fourth-floor balcony.
The mansion was listed at $44 million in 2014. A year later it was taken off the market, only to reappear in 2016 for $34.95 million, where it languished for a year and a half, according to Zillow. In October the price was cut yet again: It's now listed with Leslie J. Garfield & Co., a boutique real estate agency that specializes in town house sales, for $29.95 million, almost 33 percent below its original asking price.
The very top of New York's real estate has sagged over the past two years as a series of new buildings aimed at the world's richest has flooded the market. "The [Manhattan] market is softer at the top and then gets tighter as you move lower," says Jonathan Miller, president and chief executive officer of the appraiser Miller Samuel Inc. "And the town house market is at the top." Although town houses represent only about 2 percent of Manhattan real estate transactions, the trend is clear, particularly at prices above $15 million: Mansions have gone out of style.

For the uninitiated, this may come as something of a surprise. New York is full of generic apartment buildings, but the stately mansions that line Manhattan's side streets represent a level of privilege that few glassy condominiums can confer.
Add to this that these houses are, square foot to square foot, a better deal. In 2016 the average price per square foot for a luxury town house was $2,665, according to a report by Douglas Elliman Real Estate and Miller Samuel, whereas the average luxury condominium price per square foot was $3,015. They could be bargains.
They should be, says Richard Steinberg, a broker for Douglas Elliman, but sellers refuse to price their houses accordingly. Steinberg recently took over the listing for 8 E. 62nd St., a 14,700-square-foot mansion that features six bedrooms, a spa with a plunge pool, a Zen rock garden, and a wall covered in Hermès leather. The house sat on the market for more than a year with a different brokerage; Steinberg took it over in December 2017 and immediately cut its price from $84.5 million to a more modest $79.5 million.

"Some sellers have unrealistic expectations, and those are the houses that are not selling," he says. "But if you have a real seller who understands the market and the economy and lets you reduce [the price] 5 percent, then it will find a buyer." Miller echoes this sentiment. "A lot of inventory on the market suffers from a heavy dose of aspirational pricing," he says. "And then the listings sit on the market for a while, and that creates a perception that the market is weaker than it is."
It's not just sellers, though, who are creating obstacles to sales. There's a problem on the buyer side, too. "You can be a very successful lawyer or investment banker and not be a gazillionaire to afford a $10 million or $15 million home in New York," says Richard Pretsfelder, a broker at Leslie Garfield. "But once you get to the higher price points, there's no question that you have to have a more profound base of wealth. And there are fewer of those buyers out there to saturate the high-end real estate market."
A large segment of those shoppers may be international investors, brokers say. And they may be responsible for a chunk of the sales going through; a town house can be as compelling a place to park money as a foreign-money honey pot such as 432 Park Ave., currently the tallest residential building in the world. "Town houses have a strong appeal to foreign buyers," Miller says. "There's no one in your business."

But for buyers who want to reside in the home they're buying—some of whom have three or four other houses already—there's great appeal to the ease of living in a condo, where "you just pay maintenance or a common charge, and everything is taken care of," Miller says. (Of course, he notes, if you can afford a $50 million mansion, you can also afford to hire a management company to handle housekeeping.) And there are other drawbacks to life in a town house. Unlike sky-high condo towers, town houses don't come with a view, and not everyone wants a living space spread across seven floors. "I would venture to say that the $20 million-town-house-and-above market is almost exclusively reserved for families with a lot of children," Steinberg says. "A large $20 million apartment might only have two or three bedrooms but a huge entertaining space."
So, with prices high, inventory sitting on the market, a niche, high-maintenance product, and a thin sliver of possible buyers, Manhattan's mansions have entered, over the past two years, a buyer's market. "If you get a good buyer making a bid for a town house, you do everything to close the deal," Pretsfelder says, "because you know there isn't a deep pool [of other buyers] behind them."
Before it's here, it's on the Bloomberg Terminal.
LEARN MORE