technology
Tencent Leads $5.4 Billion Investment in Wanda Commercial
Bloomberg News
JD, Sunac and Suning will also take part in acquisition deal

The investment marks a major internet-retail industry tie-up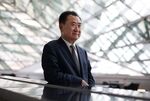 Tencent Holdings Ltd. is leading the acquisition of 14 percent of billionaire Wang Jianlin's Wanda Commercial Properties Co. for 34 billion yuan ($5.4 billion), a deal that will begin the target company's retreat from real estate development.
Online mall JD.com Inc., Sunac China Holdings Ltd. and Suning Commerce Group Co. -- a retailer backed by e-commerce giant Alibaba Group Holding Ltd. -- will also take part in the acquisition of shares owned by private investors who backed Wanda's delisting plan in 2016, the Chinese company said on its website.
The investment in China's largest mall operator marks Tencent's latest foray into old-school retail. Like arch-foe Alibaba, the gaming giant and WeChat operator is trying to ramp up adoption of its digital wallet and mobile payments service, a conduit for valuable consumer data as well as a way to drive user growth across all linked services. China's largest tech companies are betting they can use technology to overhaul a $4 trillion domestic brick-and-mortar retail industry to drive their next phase of growth.
Read more: Tencent to Buy Part of Supermart Chain in Rare Retail Foray
After the transaction, Wanda Commercial will be renamed Wanda Commercial Management Group and focus on the management of commercial properties, it said. The company will also offload existing "for-sale properties," those developed with the goal of being sold to a third party, within one to two years, and will no longer engage in property development. Suning said in a separate statement it's taking 3.91 percent of the company for 9.5 billion yuan, while JD said in a filing it's contributing 5 billion yuan.
"This represents one of the world's largest single strategic investments between internet companies and brick-and-mortar commercial giants," Wanda said in an emailed statement.
Wang, once China's richest man, is extending a global sell-off of assets to fund debt repayments. Last week, the real estate mogul said Wanda wouldn't experience any defaults and intended to pay off overseas debt through all necessary means, including asset disposals. His Dalian Wanda Group Co. has agreed to sell both of its Australia property projects for A$315 million ($255 million) in the latest of a wave of deals intended to raise cash abroad for the formerly acquisitive conglomerate.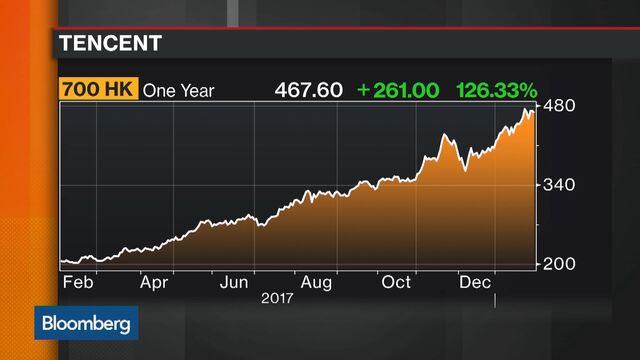 Wanda Commercial, the country's largest owner and operator of shopping malls, was delisted from the Hong Kong stock exchange in 2016 in a $4.4 billion privatization. Should the company fail to get listed on mainland Chinese markets by September, Wang would have had to pay back investors who backed the buyout with a 12 percent annual return for domestic investors, and 10 percent for those overseas.
The company, the flagship of Wang's Dalian Wanda Group, operated 235 Wanda Plazas in China that received 3.19 billion visitors last year. Wanda had planned to expand that number to 1,000 within a decade. The group also owns cultural tourism parks, hotels, cinemas, children's entertainment and other consumer businesses.
Tencent for its part will pursue a strategic cooperation with Wanda Internet Technology Group, a unit that's been restructuring. That would rekindle a pact in 2014 when Tencent and Baidu Inc. set up a $3 billion joint venture to develop online-to-offline apps.
— With assistance by Jing Yang De Morel, and David Ramli
(
Updates with Wanda's comments from fifth paragraph.
)
Before it's here, it's on the Bloomberg Terminal.
LEARN MORE