markets
Wynn Harassment Allegations Draw Calls for Investigation or Ouster
By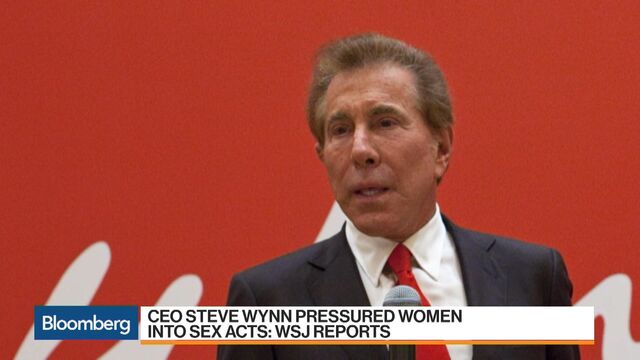 Wynn Resorts Ltd. faced calls to oust or investigate Chairman and founder Steve Wynn over allegations he sexually harassed numerous women who work for him.
Wynn investor Richard "Trip" Miller, managing partner of Gullane Capital Partners, recommended an outside investigation, similar to six years ago when Wynn Resorts hired former FBI chief Louis Freeh to probe claims that company co-founder Kazuo Okada had bribed foreign casino officials. As result of that report, Wynn Resorts unilaterally bought out Okada's shares.
"These are darn serious allegations," said Miller, whose company is based in Memphis, Tennessee. "We would welcome someone like that coming back and doing a full investigation."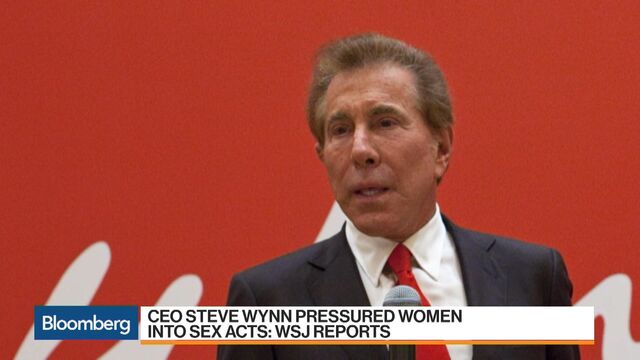 Wynn, also the finance chairman for the Republican National Committee, paid $7.5 million to settle claims brought by a former manicurist at his resort who said the executive pressured her to have sex with him, the Wall Street Journal reported Friday. Wynn coerced massage therapists to perform sex acts for $1,000 tips, and others at the spa created fictitious appointments to avoid contact with him, said the newspaper, which contacted more than 150 people who worked with the casino magnate.
Wynn, who turns 76 on Saturday, denied the allegations. "The idea that I ever assaulted any woman is preposterous," he told the Journal. Wynn Resorts and the Republican National Committee didn't respond to requests for comment.
Wynn Resorts shares slumped 10 percent, the biggest decline since December 2016. Even with the drop, they're still up 89 percent over the past 12 months.
"We're aware of the situation and reviewing the information," Becky Harris, chair of the Nevada Gaming Control Board, said in a statement. The board is the chief regulator of casinos in the state.
In Massachusetts, where Wynn Resorts is building a $2.4 billion Boston Harbor casino project, regulators also plan to review the allegations. The Massachusetts Gaming Commission is "taking very seriously the troubling allegations detailed in the Wall Street Journal article," the agency said in a statement.
Nita Chaudhary, co-founder of the women's advocacy group UltraViolet, called on the board of the casino company to fire Wynn and for the Republican National Committee to remove him as finance chair.
"Steve Wynn needs to go," Chaudhary said in a statement. "He is a predator of the worst kind who used his position of power to sexually coerce his female employees."
(
Updates with Massachusetts gaming body's statement in third-to-last paragraph.
)
Before it's here, it's on the Bloomberg Terminal.
LEARN MORE