technology
Coeure Urges G-20 to Discuss Regulating Bitcoin at March Meeting
By
ECB Executive Board member comments on panel in Davos

Says cryptocurrencies could force upgrades of payment systems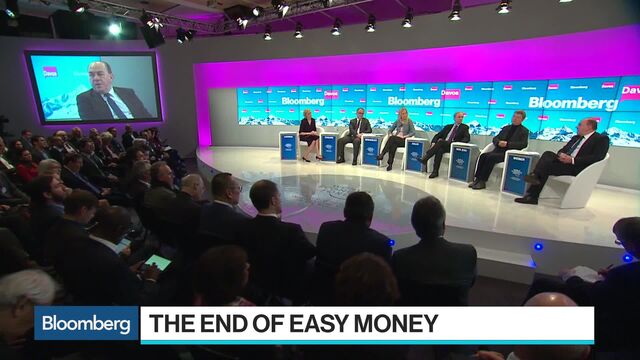 European Central Bank Executive Board member Benoit Coeure urged Group of 20 nations to discuss ways to regulate Bitcoin at their upcoming meeting, adding that digital currencies could also be a force for good by pushing countries to upgrade their payment systems.

"Let's act on the risks and that's about regulation," Coeure said on a Bloomberg-hosted panel at the World Economic Forum's annual meeting in Davos. "The international community is kind of shaping, gathering and preparing an answer to that and I will expect for instance a G-20 discussion in Buenos Aires in March to focus very much on these issues with a regulatory answer."
U.K. Prime Minister Theresa May, in a Bloomberg Television interview in Davos, promised to consider clamping down on Bitcoin, citing concern that cryptocurrencies are being used by criminals. Digital currencies can buy anything from drugs to cupcakes and are seen as having the potential to reshape the global financial system. The price of Bitcoin soared in 2017 but there have been calls for cryptocurrencies to face tougher regulation.

Couere said the international community needs to find a way to understand and "control these gateways between the shadow currency universe and the regular financial system." At the same time he urged central banks not to lose sight of the opportunities created by the rise of cryptocurrencies.
"We need better cross-border payments also because it's good for development, it's good for financial inclusion," Coeure said. "So Bitcoin can help us, it can pay us a service by forcing us to upgrade our systems. That's a positive lesson."
— With assistance by Zoe Schneeweiss
Before it's here, it's on the Bloomberg Terminal.
LEARN MORE