Marijuana Prices Are Falling in Canada Before Legalization
Greg Quinn and Erik Hertzberg
Expanding supply driving down prices as consumption increases

Government statistics office tracks weed market back to 1961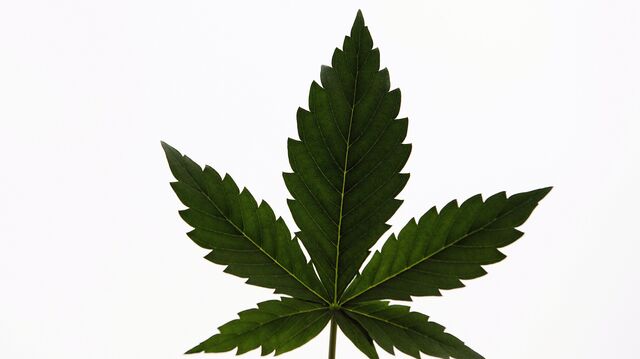 Canadian marijuana prices are tumbling as supplies rise, an indication profits for producers in the soon-to-be-legal market may be slimmer than previously thought.
The average cost per gram fell 7.7 percent in 2017 from a year earlier, the steepest drop in a decade, according to data published Thursday by Statistics Canada. Recreational users may be free to indulge themselves as soon as July.
It's not a lack of demand that's driving prices lower. Spending on the drug has climbed by 6 percent a year on average since 1961, the Ottawa-based agency said in its most detailed portrait yet of the industry, as it gears up to include legal marijuana in its estimates of the economy's gross domestic product.
"Falling marijuana prices will indeed pose a challenge" to producers, said Bloomberg Intelligence analyst Kenneth Shea. Companies can adapt by creating strong brands and other services such as helping customers choose the right strain. "In Colorado they have learned to diversify and add more value to the equation," he said.
The drop in prices brought the average cost for users to C$7.43 ($6.05) a gram last year, from C$8.43 in 2015 when Justin Trudeau's Liberal Party campaigned on legalizing recreational use.
Canadians have an opportunity to help refine Statistics Canada's "experimental" price and consumption data by contributing to an anonymous crowdsourcing website that asks for details such as purchase price, quantity of the purchase in grams and whether the quality is low, medium or high. Volunteers can also submit information about where they bought weed and whether it was for recreational or medicinal use. The latter is already legal in Canada.
"It's been very difficult to obtain this information because most of this activity has been illegal," James Tebrake, a researcher at the agency, told reporters. "That's why we are trying a lot of different things to collect as much data as we can."
Over time, Canada has shifted from become primarily an importer of marijuana to being an exporter. Imports shrank in 2017 to about 8 percent of the domestic market, from about 40 percent previously. At the same time Canada's exports have grown, totaling about C$1.2 billion last year, the agency estimated.
Producers are consolidating ahead of legalization. Aurora Cannabis Inc. agreed Wednesday to acquire CanniMed Therapeutics Inc. in a C$1.23 billion deal that would be the largest merger yet in the country's red-hot cannabis industry.
— With assistance by Jen Skerritt
Before it's here, it's on the Bloomberg Terminal.
LEARN MORE