Economics
Can Britain Hit the Reset Button on Brexit?
Even Theresa May's government isn't sure leaving the EU is a good idea.
By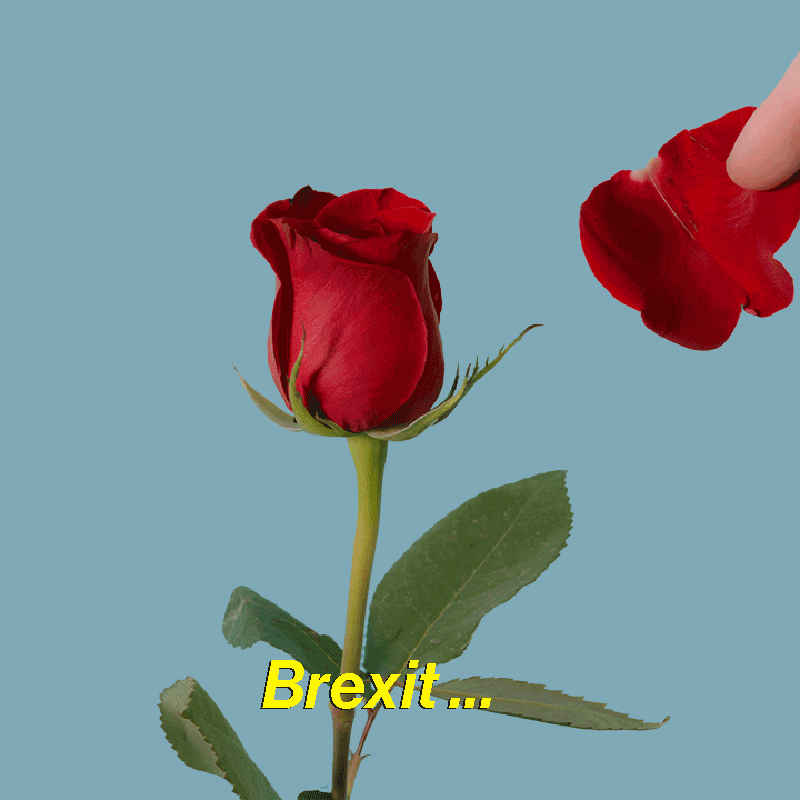 Nineteen months after Britain voted to leave the European Union, Prime Minister Theresa May still has to assure people that Brexit is really happening. On Jan. 16, Austrian Chancellor Sebastian Kurz asked May directly if Brexit was still on. Then German newspaper Bild asked the same question. "Wir verlassen die EU," May insisted. "We're leaving the EU."
Brexit is the central, all-consuming policy of May's administration. It has its own government department. She's won all the big Brexit votes in Parliament, although not without the occasional struggle. Still, the feeling, and in some corners the hope, is taking hold that Britain might take it all back in a second referendum. While there are many obstacles to a do-over, it can't be ruled out as the difficulties and costs of Brexit become clearer. Paradoxically, the idea has garnered interest from people on both sides of the debate, as was shown on Jan. 11, when one of the chief campaigners for Brexit, Nigel Farage, former leader of the U.K. Independence Party, said he could see the case for a second vote.
Hanging over everything is the reality that, viewed from across the Channel, Britain doesn't look at all ready for Brexit. In December alone, a deal between Britain and the EU to begin detailed negotiations on trade almost collapsed when it turned out May hadn't gotten key allies on board; her government's secret studies on Brexit turned out to be shallow; and it was revealed that her cabinet had yet to discuss what sort of deal it wanted.
The reason May had until then avoided such discussions is that the government, like the country, remains split on the question. Many of the most senior ministers, including Chancellor of the Exchequer Philip Hammond, have clearly indicated that they believe leaving the EU is a fundamental mistake. For them, the best Brexit would be no Brexit. Given May's unwillingness to say publicly how she'd vote in a future referendum, it's possible she is also in this camp.
On the other side are those such as Foreign Secretary Boris Johnson, who argue that the further Britain gets from the EU, the more it will flourish. Yet even adamant supporters of Brexit are unable to say how they would solve practical issues such as the U.K.'s land border with Ireland. Last summer, EU officials floated the idea that British disorganization was actually an elaborate deception to lull them into a false sense of security. Now they seem to think the chaos is genuine—and a sign that Brexit doesn't mean Brexit. This is a worry for May, whose negotiation strategy depends on being taken seriously. EU diplomats have made clear that the overwhelming priority, more than trade, is the integrity of the union. That's a strong incentive for the EU to make leaving look unpleasant, especially if there's a chance doing so would encourage Britain to do an about-face.
There are precedents in European countries for reversing referendums. The Irish twice rejected EU treaties, in 2001 and 2008, and were asked to think again. The Danes rejected an EU treaty in 1992 only to accept it, with modifications, in 1993. That helps explain why European Council President Donald Tusk floated the idea that Britain could change its mind. "Our hearts are still open" to Britain, he said on Jan. 16. European Commission President Jean-Claude Juncker echoed the sentiment. These comments have caused frustration in London. "We have been absolutely clear on a number of occasions that we are leaving the European Union," May spokesman James Slack told reporters on Jan. 17. "I'm not sure how much clearer we can be."
Nevertheless, there are those in Britain, including former Prime Minister Tony Blair and former Deputy Prime Minister Nick Clegg, who hope Brexit can be stopped. For them, another vote has an obvious appeal: It takes a referendum to kill a referendum. The problem they face is, if the vote were held again tomorrow, they can't be sure it would go their way. "There is currently little mass support for a second 'in or out' referendum, nor even mass support for a referendum on the terms of the Brexit deal," says Matthew Goodwin, professor of politics at Kent University. Even lawmakers who say Brexit is a mistake argue that they're bound by the result of the referendum. So May's government hasn't said clearly what kind of Brexit it wants, because her ministers can't agree. Nevertheless it's pushing ahead.
After three years of unexpected political developments, it's not difficult to think of ways that a referendum starts to look like the answer to a political deadlock. Opponents of Brexit want a referendum on the final deal that May secures, with a "no" vote meaning Britain stays in the EU. They say that part of the reason public opinion hasn't shifted is that the prospect of Brexit has failed to cause the predicted economic disaster. Companies are waiting to see what kind of deal May gets before making investment decisions.
Here, the EU may start to help. According to Sam Lowe of the Centre for European Reform, one of the goals of EU negotiators is to push May to explain the reality of Brexit to voters. "The second phase of the withdrawal negotiations, for the EU, is about forcing the U.K. to acknowledge the inherent trade-offs that come with Brexit," says Lowe. "There is a hope that when and if they do come clean, then there will be a moment where the country goes, 'Ah. Do we actually want to do this?' "
Perhaps to head this off, there are increasing signs May could steer toward some sort of Brexit-in-name-only. Brexit Secretary David Davis said on Jan. 24 that the U.K. would stay close to the EU's regulatory regime post-Brexit. It's this prospect that led Farage to propose his own version of a second vote, where the public would be asked to affirm that they really do want to leave the EU, on the hardest terms. He doesn't have the weight to deliver that on his own, but, as with the last Brexit referendum, there's a chance he could get the support of one of the Tories' biggest hitters, Johnson.
The man known universally as "Boris" has recently been making a semi-public push for bigger, bolder ideas from the government. It's definitely possible that he could lead a revolt against May, crying Brexit betrayal. When asked on Jan. 15 about a rematch, Johnson sounded unenthusiastic. "It was something that caused an awful lot of heartache and soul-searching, and everybody went through the wringer on it," he told the Guardian. "I'm not convinced that the public is absolutely gagging for another Brexit referendum." But Johnson has shown he's capable of reversing himself. He's looked uncomfortable in the role of foreign secretary. Perhaps what he needs is to reprise his starring role in Brexit Referendum: The Sequel.
BOTTOM LINE -
Theresa May has made public assurances that she's serious about Brexit, yet her cabinet has yet to formulate a plan, raising questions of a second referendum.
Before it's here, it's on the Bloomberg Terminal.
LEARN MORE