markets
Ross Plays Down Mnuchin's Remarks About Weaker Dollar
By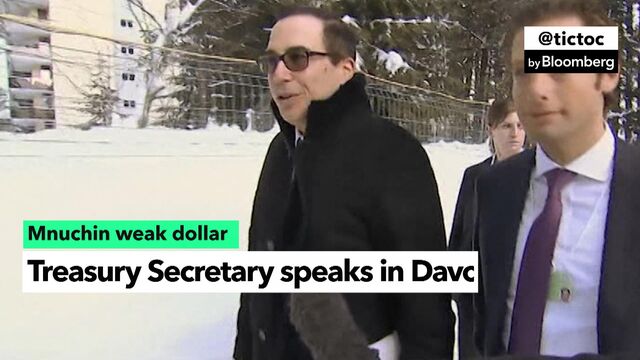 U.S. Commerce Secretary Wilbur Ross indicated that investors are overreacting to the Treasury Secretary's comments on the greenback, saying his fellow Cabinet member in no way advocated for a shift in America's long-standing strong-dollar policy.
Ross spoke Wednesday after Secretary Steven Mnuchin told reporters in Davos, Switzerland that a weaker U.S. currency isn't a concern and is good for trade. The comments caused the dollar to extend a decline that's taken it to the lowest level in three years.

"He wasn't advocating anything. He was simply saying, it's not the world's biggest concern to us right now," Ross said on CNBC, noting that he was with Mnuchin when he spoke. "What he exactly said was the dollar, just like the Treasury bond market, is a huge market, a very liquid market, it's not something we worry a lot about day by day."
— With assistance by Ronald Day
Before it's here, it's on the Bloomberg Terminal.
LEARN MORE