Frenkel Says a Currency War Would Damage the Global Economy
By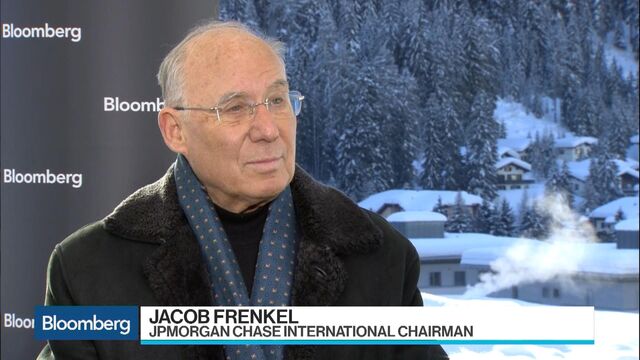 Jacob Frenkel, chairman of JPMorgan Chase International, said a currency war must be prevented at all costs, warning it would do great damage to the global economy.
Frenkel was speaking in an interview with Bloomberg Television after Treasury Secretary Steven Mnuchin endorsed the dollar's decline as a benefit to the U.S. economy. The currency slid against its major peers on Wednesday.
"We should prevent it at all costs," Frenkel said, adding that it would be "devastating" for the world economy. "A currency war in the monetary sphere is the mirror image of protectionism in the real sphere. We should have a mindset of openness in all dimensions."
Frenkel, a former Bank of Israel Governor, also said optimism at the World Economic Forum in Davos is "unprecedented," but there's too much leverage in the global economy and executives, political leaders and policy makers shouldn't ignore the risks.
"Let's make sure we are not building skyscrapers on very soft ground," he said. "Debt is the soft ground."
— With assistance by Francine Lacqua, and Tom Keene
Before it's here, it's on the Bloomberg Terminal.
LEARN MORE