Blockchain Name Changes Are Still Paying Off
By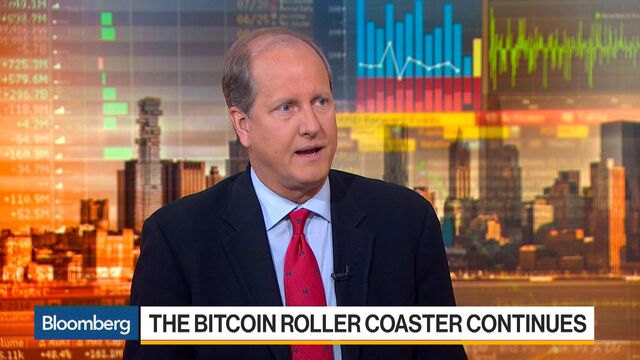 Almost three months after British IT investment firm On-Line Plc saw its shares rocket after adding the word blockchain to its name, the strategy is still paying off for imitators.
Stapleton Capital Plc, a buyout firm that targets the U.K. telecommunications sector, soared more than 160 percent Monday after saying it shall, henceforth, be known as Blockchain Worldwide Plc. The stock later gave up about three-quarters of that gain, with the shares trading up 44 percent as of 10:48 a.m. in London.
The company aims to acquire a blockchain asset that could disrupt the data, banking, gaming or communications industries, Chairman Jon Hale said in a statement. Blockchain Worldwide will in future trade under the BLOC ticker.
While companies that make everything from furniture to sports bras have sought to embrace blockchain, originally used to record Bitcoin transactions, perhaps the most striking was Long Island Iced Tea Corp. Now known as Long Blockchain Corp., the beverage maker's rally after the name-change prevented its de-listing from the Nasdaq exchange.
Several companies linked to cryptocurrencies declined last week as Bitcoin slumped, briefly breaking below $10,000 dollars to mark a roughly 50-percent drop from its December high.
Before it's here, it's on the Bloomberg Terminal.
LEARN MORE