business
Venezuelan Hyperinflation Explodes, Soaring Over 440,000 Percent
By
Cafe Con Leche Index reveals inflation that government hides

Price of cup of coffee jumped 80 percent this past week alone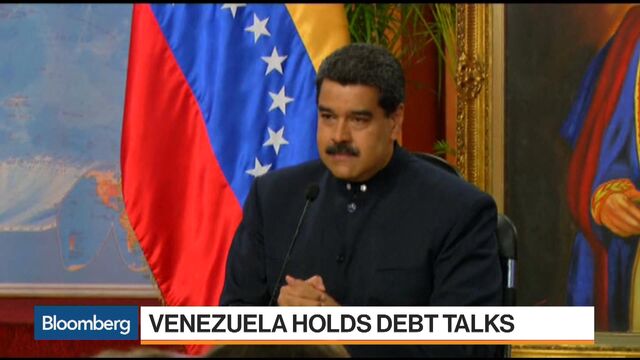 If there was any doubt about whether Venezuela had sunk into an inflationary spiral, it's gone now.
The price of a cup of coffee in Bloomberg's Cafe Con Leche Index has risen six of the past 12 weeks. During that period, the cost climbed from 5,500 bolivars to 45,000 bolivars. That's an increase of 718 percent. Translated into an annualized pace, it comes to 448,025 percent. (As breathtaking a figure as this is, it is still a far cry from the worst hyperinflation episodes in history, like those in Hungary in the 1940s or Zimbabwe last decade.)
The index's explosion underscores how the socialist government's frantic bid to goose the economy by printing reams of cash is only adding to the chaos and suffering in the country.
Inflation had been alarmingly high in recent years but nowhere near the current pace. The Cafe Con Leche Index -- which Bloomberg created after the government stopped releasing most economic indicators -- put the rate at 1,718 percent at the end of 2017.
— With assistance by Alexander McIntyre
Before it's here, it's on the Bloomberg Terminal.
LEARN MORE