politics
Mueller's Probe Won't Shut Down Even If Much of the Government Does
By
Employees working on Russia probe are exempt from furloughs

Trump lawyers have urge early end to probe he calls witch hunt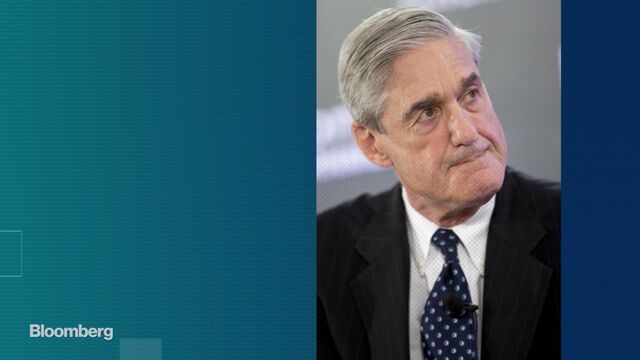 Special Counsel Robert Mueller is one federal official who doesn't have to worry about a threatened government shutdown.
All the employees working on his probe of Russian interference in the 2016 presidential campaign -- and whether anyone close to President Donald Trump colluded in it -- are exempt from mandatory furloughs, Justice Department spokesman Ian Prior said in an email.
The prospect of Mueller soldiering on through a shutdown might be a mixed blessing for the White House. While Trump has denounced the allegations of collusion with Russia as a "witch hunt," his attorneys have repeatedly assured him that they expect Mueller to wrap up his work soon and resolve the issue.
A QuickTake Q&A: Your Guide to Understanding the Trump-Russia Saga
Temporary government funding runs out at midnight Friday, with House and Senate leaders trying to pull together the votes for a temporary extension. If not, government workers who aren't deemed essential would be sent home.
The House was pressing ahead with plans for a vote Thursday evening on temporary funding until Feb. 16 , providing time to work out a broad deal on military and domestic spending as well as agreement on other issues including immigration legislation. But the stopgap spending proposal was running into obstacles in the Senate, as some members sought temporary funding for only a few days while the other issues are hammered out.
Mueller's staff wouldn't be the only federal investigators and prosecutors staying on the job. About 83 percent of the Justice Department's 115,000 employees would continue to report to work if the government shuts down, according to the department's contingency plan. That includes those doing jobs necessary to protect life and property and employees whose compensation is financed by a resource other than an annual appropriation.
While criminal litigation would continue without interruption, non-essential civil litigation would be curtailed or postponed, according to the department's plan.
Before it's here, it's on the Bloomberg Terminal.
LEARN MORE