markets
KKR, Blackstone Face Demand to Reveal Secrets in Black Box Suit
By
Kentucky pension case seeks to expose industry secrets

Pensioners say managers negligent, breached fiduciary duty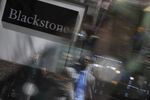 A group of lawyers in a Kentucky lawsuit is pressing to shed light on information that Wall Street managers have fought for years to keep under wraps.
The move seems to be a warning that lawyers supported by former class-action kingpin William Lerach intend to use hardball tactics in a legal fight with KKR & Co., Blackstone Group LP and their founders. They were accused last month in a suit on behalf of Kentucky pensioners of misrepresenting "Black Box" bundles of hedge funds as safe investments when they were expensive and contributed to the state pension system's virtual insolvency.
"One of the central issues in this case is the risky, complex, illiquid, fund of hedge fund 'Black Boxes,"' the lawyers said in a request to a Franklin county circuit court judge to keep the proceedings open to the public. "The specific investments, performance and amount of fees, are hidden from even the trustees."
Managers of private equity and hedge funds have long battled to remain exempt from open-records requirements that apply to most other government contractors and to keep the details of their relationships with public pensions confidential.
Blackstone, in a separate Kentucky pension lawsuit four years ago, wrote that releasing documents "would cause substantial competitive harm" to the firm and said disclosing even edited versions was impractical because "confidential trade secret information pervades the requested documents."
7 Ways Private Equity Is Gaming Your Pension
"As a taxpayer-funded entity, you'd like to know how much you're paying in fees, which isn't clear," said Chris Tobe, a former Kentucky pension trustee and author of Kentucky Fried Pensions: A Culture of Cover-up and Corruption. "We don't even know what country some fund assets are in."
The lawsuit was filed on behalf of the Kentucky Retirement Systems' pension plans and the state. The plaintiffs' group includes a sitting judge, a retired state trooper and firefighters, with KKR co-founders Henry Kravis and George Roberts, Blackstone founder Stephen Schwarzman, Prisma Capital Partners CEO Girish Reddy and Paamco CEO Jane Buchan, and several outside advisers and Kentucky pension officers and directors being sued.
KKR and Blackstone previously denied the allegations. KKR declined to comment on the open-access request. The other defendants didn't immediately respond to requests for comment.
Among the attorneys representing the plaintiffs is Michelle Ciccarelli Lerach, an experienced class-action attorney who attended law school in Kentucky. Her husband sent shivers through corporate boardrooms with his brass-knuckle negotiating tactics until he was imprisoned in the wake of a kickback scandal. Now disbarred, William Lerach is supporting plaintiffs attorneys in the case through his consulting firm.
Peter Grauer, chairman of Bloomberg LP, is a non-executive director at Blackstone.
The case is Jeffrey Mayberry v KKR & Co., 17-CI-01348, Commonwealth of Kentucky, County of Franklin Circuit Court.
Before it's here, it's on the Bloomberg Terminal.
LEARN MORE