Davos
Here's What Could Make the Next Global Recession Even Worse
This year's Davos is all about a shared future, but that could mean more extreme ups and downs for the world's economy.
By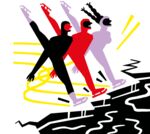 Aside from snow, sharing is the most abundant commodity in the Swiss ski village of Davos every January. Coordination, collaboration, and joint commitment are the watchwords of the annual meeting of the World Economic Forum. This year's theme, in line with Davos tradition, is "Creating a Shared Future in a Fractured World."
Can there be too much of a good thing, though? If countries coordinate their economic policies too closely, their business cycles could become overly synchronized, leading to booms—and busts—that are global in scale. And if there's just one unified world financial architecture, mistakes could propagate through it more quickly and destructively than if there are multiple, competing systems.
The analogy is to a forest that has only one species of tree: A single insect or fungus could spread rapidly and wipe out the whole thing. Diversity in governance can make the financial system safer, argues Ilene Grabel, a professor at the University of Denver's Josef Korbel School of International Studies and author of a new book, When Things Don't Fall Apart: Global Financial Governance and Developmental Finance in an Age of Productive Incoherence.
The agenda-setters of Davos have shown in the past that they understand the merit of letting a hundred flowers bloom, but the theme of the 2018 meeting, overcoming fractures, seems to point in a different direction, Grabel says. "If, in the end, the thought leaders who generate the WEF agenda can only think about fracturing in terms of chaos, nationalism, and conflict, they've kind of lost the thread of what they've been pushing for over a decade," she says. "They were on the right track, and then they draw the wrong conclusions."
Last decade, financial globalization helped turn subprime mortgage lending problems in the U.S. into a global financial crisis. China, whose financial system was relatively disconnected from global capital flows, was the only major economy that sailed through the downturn. Regulators sought a way to prevent a recurrence without losing the benefits of globalization. What they came up with was Basel III, which aims to strengthen the regulation, supervision, and risk management of banks. It was finalized in December.
At first blush, monetary policy seems to be unaligned, with the U.S. steadily raising rates while Japan and Europe keep theirs low or negative. In reality, though, the Federal Reserve has failed to push up long-term interest rates. It's actually gotten easier to raise money in the U.S. stock, bond, and money markets over the past two years, according to the Bloomberg United States Financial Conditions Index. This means that the international divergence in monetary policy is more apparent than real. Synchronization of the world's stock markets "is at an all-time high," says Moritz Schularick, an economist at the University of Bonn. "Risk-taking is now a global phenomenon, orchestrated by Fed policy."
So far, Davos-style sharing seems to be working. The global economy is experiencing a strong expansion. Bloomberg's index of world stock markets surged 26 percent in 2017. The Conference Board Inc., a business-supported research group, stated in November that "after exceeding expectations in 2017, the global economy is projected to carry forward its current momentum" in 2018. Says Northern Trust Corp.'s Chief Economist Carl Tannenbaum: "This is the strongest coordinated global growth cycle I can remember."
Aside from obvious disaster areas such as Syria, there are few major trouble spots. The lull of two years ago is over. In the summer of 2016, a key indicator of health in the manufacturing sector was negative in 12 of 28 countries, according to an analysis of data from IHS Markit Ltd. By December 2017, the indicator was negative in only three countries—Indonesia, Malaysia, and South Korea. "International trade today is alive and well," says Mario Cordero, executive director of California's Port of Long Beach, the second-busiest port in the U.S.
The strong economy has put the businesspeople who attend and mostly pay for Davos in a good mood, even though conference organizers warned in the meeting announcement that "economic prosperity and social cohesion are not one and the same." But it won't last forever. "The Goldilocks economy now doesn't tell us anything about what the next couple of years are going to look like," says Joachim Fels, global economic adviser to bond manager Pacific Investment Management Co.
Each country's up-and-down ride will be more extreme if countries are in lockstep. A country that has weak domestic demand won't be able to pull itself up by selling more to a trading partner whose economy is still healthy. "If there is a common shock like the global financial crisis, life becomes much more difficult for both of us," says Ayhan Kose, director of the World Bank's development prospects group. On the positive side, he says, vulnerable countries can reduce their risks through hedging. For example, an oil-exporting country could lock in next year's price to guard against a steep drop in the price of oil.
Kose sees no evidence of increased "coupling" of national economies, but other scholars' statistical analyses have found a closer connection. Using a sophisticated approach that accounts for the nonlinearity of business cycles, Lorenzo Ductor of Middlesex University London and Danilo Leiva-León, now of the Bank of Spain, detected four clusters of economies: a European one, an Anglo-Saxon one, an Asian one, and an emerging-markets one. In a 2016 article in the Journal of International Economics, the authors documented "a significant and gradual increase in world business cycle synchronization" that was mostly driven by the increasing alignment of emerging economies with other countries.
Says Ductor in an interview: "Specialization and globalization are good for growth. But they're making the economies more interrelated. If one of them fails, it's much more likely it will be propagated to other economies, including emerging markets."
That suggests a theme for next year's Davos: "Creating a Fractured Future in a Shared World."
BOTTOM LINE -
As national economies become more interrelated, the failure of one presents greater risks to all—mistakes could move more quickly through a unified world financial structure.
Before it's here, it's on the Bloomberg Terminal.
LEARN MORE