business
This Year Looks Different for Inflation as Wall St. Braces
By and
Companies, states raise minimum hourly wages, oil prices gain

Some Fed officials concerned by risks of overheating economy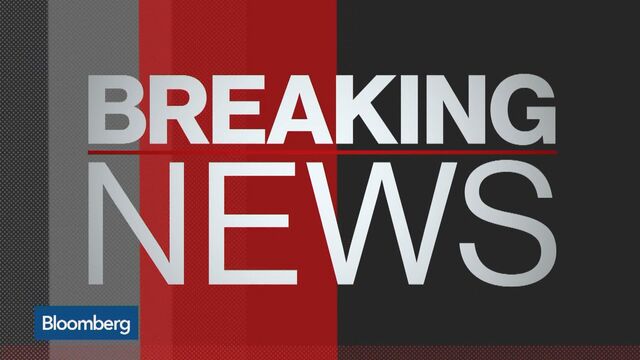 Laid low for most of the past decade, U.S. inflation is showing signs that it might begin to stage a comeback in 2018.
Among the forces coalescing to propel prices higher: the strongest domestic and international economies since the start of the decade, the lowest unemployment rate in 17 years, oil's return above $70 a barrel, a softening dollar and still-easy monetary policy.
Perhaps most crucially, either in response to the tightening labor market, shrinking capacity or President Donald Trump's tax cut, American companies from Wal-Mart Stores Inc. to Fifth Third Bancorp are boosting pay packets. And almost 20 states from Florida to Washington began the year raising their minimum wages.
The upshot is some economists are declaring a turning point in which inflation this year will approach or breach the Federal Reserve's 2 percent target, the holy grail for a central bank that has raised interest rates five times since December 2015 on a belief price pressures are coming. Airfares, gym memberships and car tuneups are among the goods or services now turning costlier.
"With continuing high growth and low unemployment, inflation should go above 2 percent during part of this year," said Kenneth Rogoff, a professor of economics at Harvard University and former chief economist at the International Monetary Fund.
Investors are taking notice: Yields on the two-year U.S. Treasury note hit 2 percent on Friday for the first time since 2008. The assumption is accelerating inflation means the Fed will continue raising rates, perhaps more quickly than they had previously thought.

The rising cost of living could be a global phenomenon. Bruce Kasman, chief economist at JPMorgan Chase & Co., reckons with 80 percent of the 33 countries his team monitors now growing above their long-term trend, worldwide inflation excluding food and energy -- the so-called core rate -- will jump to around 2.2 percent this year.
To be sure, the U.S. has been here before. This time last year, in fact, economists were predicting a rebound in U.S. inflation only for it to fail to materialize amid plunging mobile phone-service charges and other drags ranging from weak apparel prices to a pullback in housing costs.
Excluding volatile fuel and food, the Fed's preferred index stood at just 1.5 percent in November, which suggests it will close out 2017 well under 2 percent. Price gains have been below the Fed's target for almost all of the past five years.
So what makes 2018 different? The answer from Jan Hatzius, chief economist at Goldman Sachs Group Inc., lies in an awakening of the Phillips Curve, a cornerstone of economic theory that suggests prices rise when unemployment falls.
Read More: See whether Trump's tax cut is triggering a wage bonanza
Prices move up more quickly when the unemployment rate dips below 4 percent, 20 years of quarterly data in 13 cities show, he wrote in a recent research note. Nationally, the jobless rate has sunk to 4.1 percent from a recession-era high of 10 percent in 2009, so the nation is near that threshold.

What's more, import prices have suffered from a lagged hangover that may be fading, Hatzius argues, and the core inflation reading should move higher as the drop in the price of cell phone service from last spring falls out of the data in March.
A Labor Department report Friday showed core consumer prices rose 0.3 percent in December from the previous month, the biggest gain in a year. On Monday, results of a New York Fed survey showed U.S. consumers' expectations for wage growth last month rose to the highest in three years, while inflation expectations reached an eight-month high.
Still, it's no foregone conclusion that price pressures will pick up significantly.
"You can't have inflation by incantation," said Omair Sharif, senior U.S. economist at Societe Generale SA in New York. "That doesn't work. Just because you're saying, this is the year that the Phillips Curve will reassert itself -- why? Why this year? That's what a lot of people said in 2017."
For one thing, there may be shadow slack in the labor market that keeps the wage-unemployment relationship from returning. Workers are still coming into the job market from the sidelines, as evidenced by the gradually rising prime-age labor force participation rate.
What Our Economists Say
"Just as the inflation soft patch of 2017 proved deeper and broader than many forecasters -- including many at the Fed -- anticipated, so too will a benign inflation backdrop persist for longer into 2018."

-- Carl Riccadonna, Bloomberg Economics
Even if wages do accelerate, the relationship between pay gains and price increases is tenuous. And other factors, from a slowdown in big-city rents to an uncertain outlook for health-care indices, could weigh on the index. More structural forces holding back prices include the greater use of technology by companies and a rise of online shopping.
But count Fed officials among the inflation rebound's true believers. The median estimate of their quarterly forecasts in December saw it at 1.9 percent by the end of 2018. Their December 2016 forecast, which projected core inflation at 1.8 percent at the end of 2017, proved too optimistic.
With inflation seen heading higher, unemployment low and growth to accelerate after Trump signed a $1.5 trillion package of tax cuts Dec. 22, the Fed intends to keep gradually raising interest rates. Hatzius of Goldman Sachs is among those warning it may have to pick up the pace by lifting its benchmark four times this year -- one more than Fed officials are currently penciling in, according to their median forecast.
"If the labor market were to tighten much further, there would be a greater risk that inflation could rise substantially above our objective," New York Fed President William Dudley cautioned on Jan. 11. Faster growth amid a hot job market and easy financial conditions suggests that the Fed "may have to press harder on the brakes at some point over the next few years," he said.
(
Updates with Fed survey of inflation expectations in 13th paragraph.
)
Before it's here, it's on the Bloomberg Terminal.
LEARN MORE