politics
Mueller Seeks a May 14 Conspiracy Trial for Manafort and Gates
By and
Special counsel has 590,000 records in laundering case

Manafort, Gates are scheduled for Jan. 16 court appearance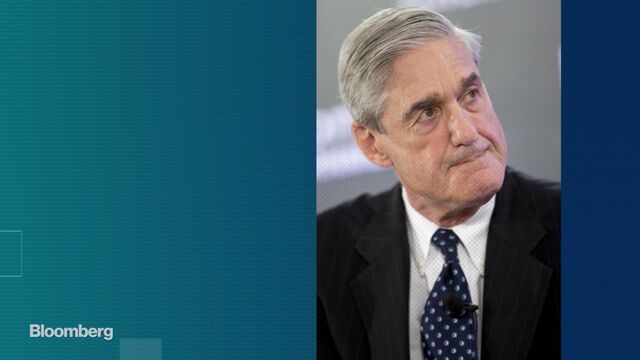 Robert Mueller, the U.S. special counsel, says he wants the conspiracy and money-laundering trial of former Trump campaign Chairman Paul Manafort and his one-time associate Richard Gates to start on May 14.
Mueller's request came Friday in a court filing disclosing that prosecutors have 590,000 items of evidence, including 2,200 documents labeled as "hot" to tell defense lawyers they are important. 
The evidence includes statements the defendants made to law enforcement, as well as imaged copies of 87 electronic devices obtained during the investigation, such as laptops, phones and thumb drives. It also includes 19 search and seizure warrants and related applications. Prosecutors must hand all evidence over to defense lawyers before a trial.
Prosecutors and defense lawyers are scheduled to appear Tuesday in Washington before U.S. District Judge Amy Berman Jackson, who may set a trial date then. Both men have pleaded not guilty.
Manafort and Gates were accused in an Oct. 27 indictment of failing to register as agents in the U.S. for political consulting they did for Ukraine and pro-Russian politicians. They were also accused of conspiring to launder millions of dollars and hiding offshore bank accounts. Manafort laundered money from overseas to buy houses, cars, clothes, antiques and landscaping services, the U.S. said.
Civil Lawsuit
On Jan. 3, Manafort filed a civil lawsuit claiming that Mueller overstepped his authority in charging him with crimes related to business conducted long before he became President Donald Trump's campaign chairman and that involve events unrelated to Russian election meddling. Mueller is investigating Russian interference in the campaign and "any matters that arose or may arise directly from the investigation."
Manafort's lawyers seek an order invalidating "all actions" by Mueller against Manafort and barring prosecutors from further investigating his business dealings. The Justice Department hasn't responded in court to the Manafort lawsuit.
The criminal case is U.S. v. Manafort, 17-cr-201, U.S. District Court, District of Columbia (Washington). Manafort's civil suit is Manafort v. U.S. Department of Justice, 18-cv-11, U.S. District Court, District of Columbia (Washington).
(
Updates with details of evidence disclosure in third paragraph.
)
Before it's here, it's on the Bloomberg Terminal.
LEARN MORE