Bitcoin Fund's 91-for-1 Share Split Is Another Dot-Com Flashback
By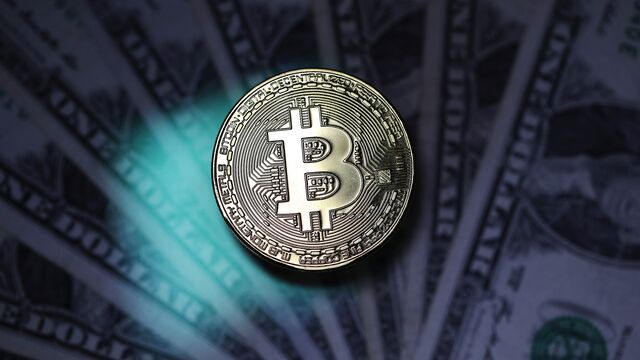 Here's one more way cryptocurrencies are mimicking the dot-com frenzy as they capture popular attention: massive stock splits.
Greyscale Investments announced that its Bitcoin Investment Trust -- an open-ended fund that provides the purest exposure to owning the most popular currency short of owning the underlying asset -- will undergo a 91-for-1 split on Jan. 26. That'll turn the 1.9 million shares currently outstanding into a whopping 174.4 million. Based on today's trading, it would cut the stock price from around $1,950, where it currently sits, to roughly $21.
The move underscores the immense demand for the fund and promises to make it a more tradable vehicle. It may, however, exacerbate the fund's massive premium to its net asset value, an enduring inefficiency that pushed Citron Research to short the product in December. On the other hand, more shares could alleviate the scarcity effect that's helped make the fund worth more than its holdings, eating away at the premium in the process.
Stock splits were all the rage in the late 1990s, when high-flying dot-com companies sought to create a positive feedback loop for their market capitalization by making a slice of ownership less expensive. Qualcomm Inc., for example, had two stock splits in 1999 to keep its stock price low. It split 2-1 on May 11 of that year, taking the shares to $109.50, and when they continued to soar it split 4-1 on Dec. 31, lowering the price to $176.13.
— With assistance by Rachel Evans, and Chris Nagi
Before it's here, it's on the Bloomberg Terminal.
LEARN MORE