Trump Calls for 'Strong Look' at Libel Laws After Critical Book
By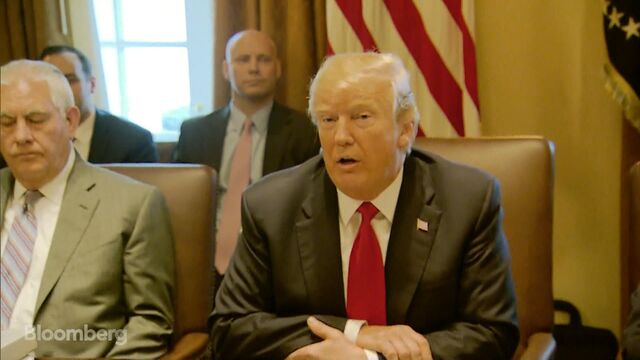 President Donald Trump called for a "strong look at our country's libel laws" after the publication of a book that depicted him as an inept leader of a dysfunctional White House.
"You can't say things that are false, knowingly false, and be able to smile as money pours into your bank account," Trump said during a meeting of his Cabinet at the White House on Wednesday. The president said current libel laws were "a sham" and a "disgrace" and did not "represent American values."
The president's comments come as his legal team seeks to halt sales of "Fire and Fury," a new book by journalist Michael Wolff. The book, which relies partially on interviews with former White House officials, depicts the president as struggling with the demands of the job and paints the early days of the administration as chaotic and disorganized.
Last week, Trump's lawyers sent the book's publisher, Henry Holt & Co., a cease-and-desist letter requesting the immediate end of publication. The publisher subsequently moved up the release date of the book.
Trump's personal attorney, Michael Cohen, also sued BuzzFeed Inc. and Fusion GPS for defamation on Tuesday over allegations about him in the research firm's dossier that was commissioned in 2016 by the president's political opponents and published by the news organization.
Trump didn't directly address the book on Wednesday, but over the weekend blasted it as "a Fake Book, written by a totally discredited author" in a post to Twitter.
Trump has previously advocated changes to libel laws, saying in October it was "disgusting the press is able to write whatever it wants to write." During the presidential campaign, Trump said he would open up libel laws "so when they write purposely negative and horrible, false articles, we can sue them and win lots of money."
Before it's here, it's on the Bloomberg Terminal.
LEARN MORE