Treasuries Slide as China Said to View Them as `Less Attractive'
By and
U.S. benchmark 10-year bond yields climb for a fifth day

China news unlikely to have lasting impact on Treasuries: ING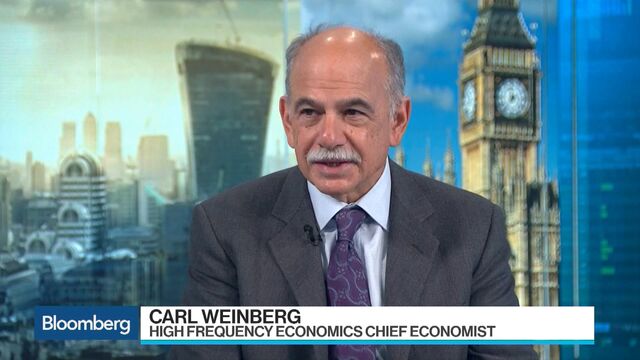 With some of the biggest names in the market urging caution and governments flooding the market with paper, debt traders braced for what they feared could be the final days of a three-decade bull market.
Benchmark yields in the U.S. rose for a fifth day after officials in China reviewing the nation's foreign-exchange holdings were said to have recommended slowing or halting purchases of Treasuries. Sentiment was already fragile earlier Wednesday ahead of an issue of 10-year notes by the Treasury and a glut of supply from Europe.

China holds the world's largest foreign-exchange reserves, at $3.1 trillion, and regularly assesses its strategy for investing them. It isn't clear whether the recommendations of the officials have been adopted. The news is unlikely to "have a lasting upward impact on U.S. Treasury yields," according to Martin van Vliet, a senior interest-rate strategist at ING Bank NV.
"Typically we see equities responding by moving lower, prompting flight-to-safety flows into Treasuries," Amsterdam-based van Vliet said. "I am not quite sure whether these remarks attributed to China are meant as part of A verbal trade war with the U.S. They could merely be an observation on valuation, rather than a more overt threat, but certainly something to keep an eye on."
China Officials Are Said to Be Wary of Treasuries, Sparking Drop
The yield on 10-year Treasuries was four basis points higher at 2.59 percent as of 1:00 p.m. in London, reversing a decline to 2.54 percent earlier Wednesday. The rate on comparable bunds was one basis point higher at 0.53 percent.
Debt markets are being weighed down by prospects of central banks in Europe and Japan moving away from their stimulus plans, even as subdued inflation globally tempered hawkish views. A supply glut this week is also keeping bonds pressured, but moves have been more pronounced in Treasury markets than in European bonds.
Germany sold 4.03 billion euros of 0.5 percent 10-year bonds on Wednesday with syndications in Italy and Portugal to follow. The U.S. is scheduled to re-open $20 billion of 10-year debt later today, followed by $12 billion of 30-year bonds on Thursday.
Comments from billionaire fund manager Bill Gross caused some jitters on Tuesday after he said bonds have entered a bear market. DoubleLine Capital Chief Investment Officer Jeffrey Gundlach said markets had not priced in shrinking central bank balance sheets. But it might not be time to panic yet, strategists at Danske Bank A/S said.
No Panic
"I'm not sure we're heading for a long bear market," said Allan von Mehren, chief analyst at Danske in Copenhagen. "If yields rise too much it would put a halt to growth momentum and slow down the Fed hikes and stock market performance." He sees yields pushing higher to 2.80 percent in the next three to six months but "not much further" as there is still too much money looking for carry and moving out the yield curve.
The recent moves higher in yields has shown that bond markets are at a turning point for technicals, according to strategists at Deutsche Bank AG, including the global head of credit strategy, Jim Reid.
It means a sell-off can likely "occur more easily than when we were at peak quantitative easing and peak technicals," they wrote in a client note Wednesday. "Yesterday's BOJ news was pretty minor so imagine the scenario if something major happened! However, it will probably still take inflation beats to really turbo charge any bond sell off."
— With assistance by Stephen Spratt
Before it's here, it's on the Bloomberg Terminal.
LEARN MORE