politics
Facebook, Apple, GM Leaders Urge Congress to Protect Dreamers
By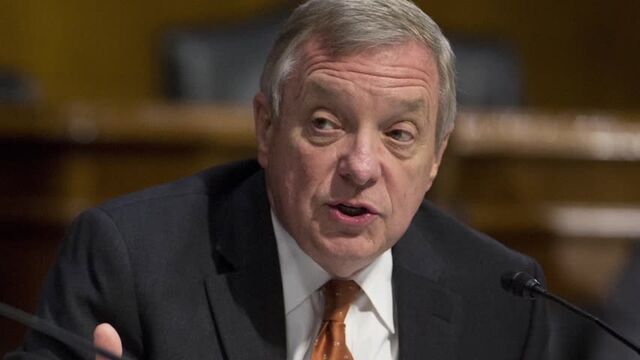 Chief executives of more than 100 companies -- including Facebook Inc., Apple Inc. and General Motors Co. -- are urging Congress to pass by next week legislation to protect "dreamers," undocumented immigrants brought to the U.S. as children.
"Failure to act in time will lead to businesses losing valuable talent, cause disruptions in the workforce, and will result in significant costs," said the letter sent to Senate and House leaders of both parties. Economists estimate that a failure to act could cost the economy $215 billion in gross domestic product, the executives' letter said.
Those signing the letter included Apple CEO Tim Cook, Facebook founder Mark Zuckerberg and General Motors CEO Mary Barra. The letter, organized by the Coalition for the American Dream, is set to run as a full-page advertisement in the Wall Street Journal and the New York Times on Thursday.
The request from corporate leaders comes as lawmakers are negotiating a legislative replacement for the Obama-era Deferred Action for Childhood Arrivals program that spared "dreamers" from deportation. President Donald Trump announced in September that the program will end March 5, though he has said he would sign legislation to replace it if the measure also includes funds for a border wall, restrictions on family preferences in immigration and an end to a diversity visa lottery.
The executives said it's "critical" that Congress pass DACA legislation before Jan. 19 because former leaders of the Department of Homeland Security have said the agency will need time to process applications before the current program expires.
"While delay or inaction will cause significant negative impact to businesses, hundreds of thousands of deserving young people across the country are counting on you to work in a bipartisan way to pass permanent legislative protection for dreamers without further delay," the letter said.
Before it's here, it's on the Bloomberg Terminal.
LEARN MORE