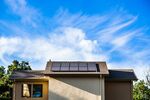 Paul Fenn is a little-known consultant with an academic bent, but he may be the utility industry's enemy No. 1. For more than 25 years he's been pushing the idea that local communities ought to be able to set up their own power agencies to compete with established utilities. Local control, he says, can produce lower rates and greater use of renewable energy. 
Fenn's campaign is finally getting traction, especially in green-minded California. His efforts are another disruption to the nation's once dominant utilities, which have already been diminished by energy deregulation and the proliferation of solar installations. The combination of local power providers and rooftop solar panels last year took an estimated 25 percent of the state's retail electricity business away from the big, investor-owned utilities. That could rise to 85 percent within about 10 years, regulators say.
In other parts of the country, the shift has been slower. Still, hundreds of cities in Illinois, Massachusetts, and Ohio have formed local energy providers. In Westchester County, N.Y., one began in 2016 that serves 20 municipalities, and Governor Andrew Cuomo is keen for more. Boston is poised to start one shortly. At least seven states now allow the programs. "I wanted a solution that harnessed the power of local democracy," says Fenn, 52.

Fenn began pushing for the idea in the mid-1990s, when he was an aide to a Massachusetts state senator. At the time, utilities did it all, both generating and transmitting the nation's electricity. When deregulation came to many states, rival companies moved in to produce electricity, selling it to utilities wholesale. Advocates such as Fenn saw another possibility: Towns could band together to buy power wholesale from a variety of sources, such as a wind or solar farm, and set the rates residents pay. The organizations became known by the unwieldy name of community choice aggregators, or CCAs. Fenn now runs Local Power Inc., a consulting company that works with CCAs and governments trying to start them. 
In California, local agencies own none of the infrastructure that gets electricity to houses—that remains with the existing utility, which continues to deliver the energy through its power lines and to send out the monthly bills. Customers in the state typically are enrolled in a CCA when one forms in their area, but can then opt out. 
California utilities could face a financial hit unless regulators step in. Utility executives in the state also say that CCAs' heavy reliance on renewable energy—one of the things local communities like about them—could cause problems for the power transmission grid. California in general has a surplus of solar power during the day, forcing some contracted power plants to be sidelined. "We support our communities going to" local authorities, Geisha Williams, chief executive officer of California's PG&E Corp., said at a conference last year. "But we do have some questions in terms of long-term reliability and resource adequacy that need to be addressed." CCAs counter that they're experimenting with energy-efficiency technologies that could reduce strain, and some will look to add storage to help smooth out the inherently intermittent nature of renewable energy.
State laws encouraging CCAs so far remain intact, leaving utilities no choice but to go along. Early CCAs in the eastern U.S. and Midwest won popularity mainly by promising reduced electric bills. Some utilities, stuck with higher, fixed-priced energy contracts, couldn't match the rates and lost customers, according to Bentham Paulos, an energy consultant in Berkeley, Calif. In Chicago and northern Illinois, Commonwealth Edison, a utility owned by Exelon Corp., eventually offered customers rates as good or better than the CCAs', inducing many to return, Paulos says.
California's CCAs have gained ground largely by appealing to its residents' preference for green energy. The state is home to nine CCAs, with as many as 12 more that may form this year, including in the Los Angeles and San Diego areas, according to Beth Vaughan, the executive director of CalCCA, a trade association in the state. The state mandates that clean power make up half its electrical output by 2030—the most ambitious U.S. renewables target outside of Hawaii's. While utilities are moving to meet that goal, the local authorities are usually well ahead. "These new energy providers' mission is to hit high levels of renewables faster than California is outlining," says Colin Smith, a Boston-based analyst at GTM Research.
In Northern California's Marin County, local aggregator MCE, which in 2010 became the state's first operating CCA, gets more than half its power from renewable sources, while currently offering slightly lower rates than Pacific Gas & Electric. By April, MCE could have almost 500,000 eligible customers. Silicon Valley Clean Energy, a CCA that opened last year in Sunnyvale, may consider paying dividends to residents sometime after 2020, much as utilities pay shareholders. "If there's a profit, it's not going to a pension fund in Quebec or South America, but going back into our communities," says Don Eckert, Silicon Valley's interim CEO. 
CCAs in California can buy renewable energy at low rates today thanks in part to the established power companies they compete with. Utilities were required years ago to sign long-term renewable energy contracts when wind and solar was pricey. That helped renewable power enter the mainstream, driving down its cost today. Now those early solar contracts could pose a financial problem for California utilities, which are paying higher prices for them than a buyer can get today. 
Utilities also say having lots of local power services could make it harder to coordinate the grid, leading to what Colin Cushnie, vice president for procurement and management at Southern California Edison, describes as a "balkanized" system, with CCAs possibly operating with their own interests in mind. CalCCA's Vaughan counters that all CCAs also have to comply with state regulation. State regulators are scheduled in February to consider a proposal that would require CCAs to show that they've made arrangements to have enough spare power on hand for high-demand periods like hot summer days before they can start serving customers. This would likely delay the formation of the community groups.
What looks like complexity to utilities is, for CCA advocates, one of the selling points: local control. "People who care about climate change have been waiting for the federal government to act conclusively, and it hasn't," says Fenn. "So there's a refocus on the local level, where action is possible."
—With assistance by Mark Chediak
BOTTOM LINE -
Utilities are facing competition from local organizations that can buy power wholesale and sometimes charge lower rates.
Before it's here, it's on the Bloomberg Terminal.
LEARN MORE