Retail Investors Are on Their Longest Buying Spree of the Bull Market
By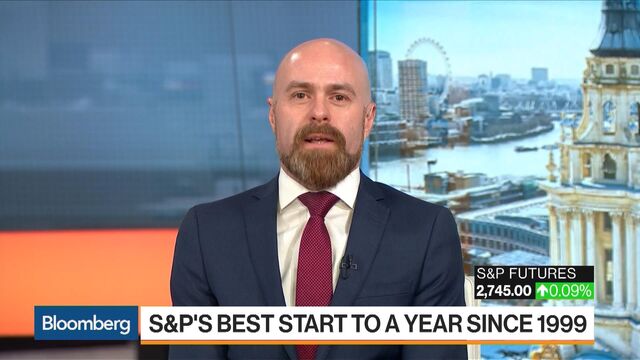 Retail investors in the U.S. are showing the most enthusiasm for stocks since the nine-year bull market began, another signal of growing optimism as financial markets hit new highs.
Clients at TD Ameritrade added to stock holdings for a 11th straight month in December, one of the longest buying streaks for retail investors ever recorded by the brokerage. That helped push the firm's Investor Movement Index (IMX), a measure that has tracked clients' positioning in the market since 2010, to a new record for the second month in a row.

"Clients continued the strong buying we saw all year," Joe "JJ" Kinahan, the chief market strategist at TD Ameritrade, said in a statement. "The retail investor continues to participate in the rally and has done so in a very measured way."
Before it's here, it's on the Bloomberg Terminal.
LEARN MORE