Watches
Mechanical Watches Almost Disappeared Forever. Here's How They Didn't
A concise history of timepieces, 1976 to 2000.
Joe Thompson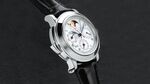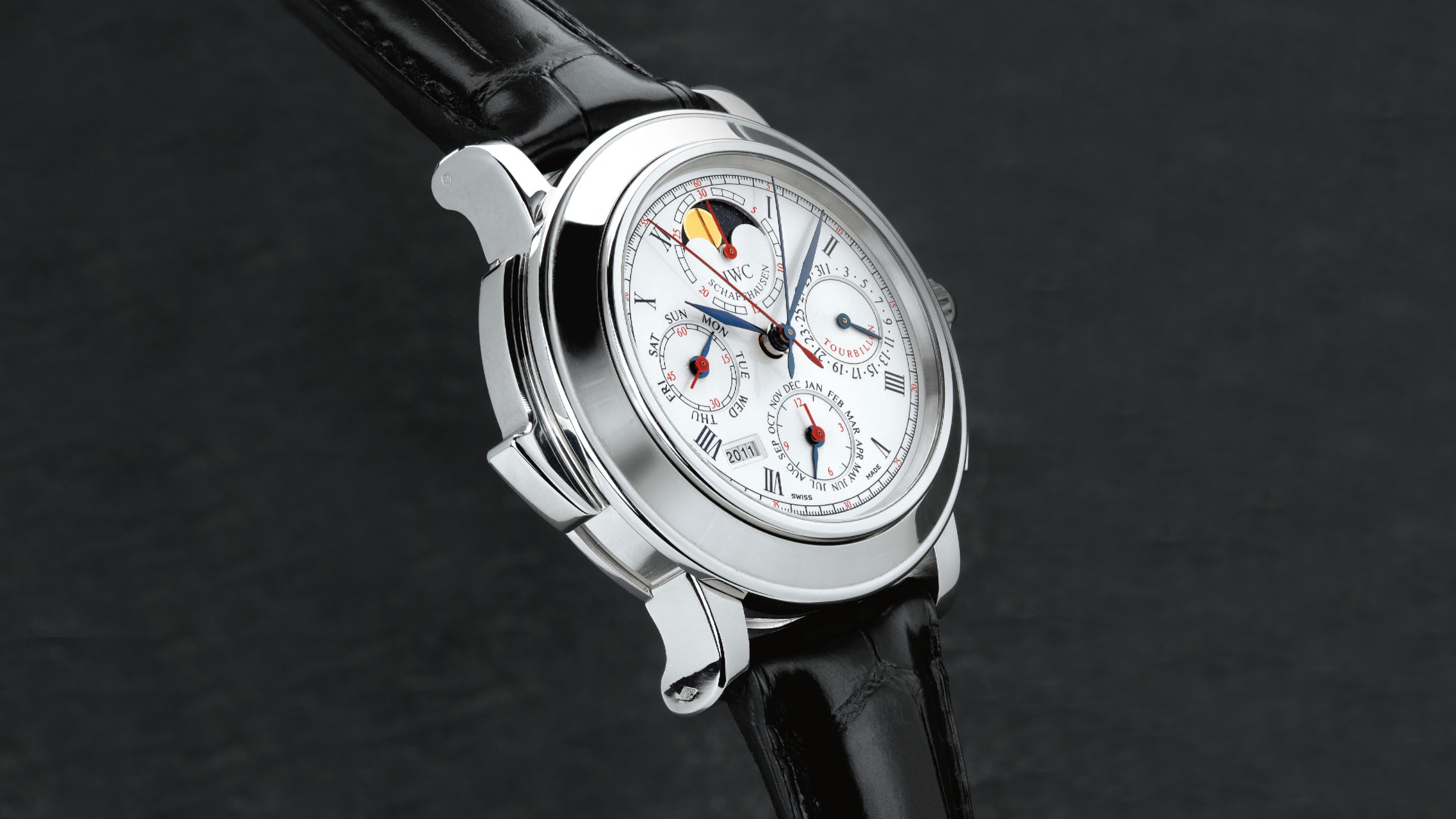 Originally published by Joe Thompson in two parts on Hodinkee. 
In 1976, with the watch world agog over LEDs, LCDs and quartz analogs, George Daniels, the world's greatest living watchmaker, was fed up. "I was furious with 'electricians,'" he told Norma Buchanan, my colleague on American Time magazine, in 1999. "Electricians" was Daniels's disdainful term for proponents of electronic watches, as well as the electric watch which was its forerunner. "I was angry with the way they just strode through the watch world saying, 'This is the future.'"
Daniels got mad and vowed to get even. He got to work in his native Britain inventing a new mechanical escapement. "Daniels had been pondering the lever-escapement problem [i.e., friction requiring lubrication] for most of his life," Buchanan reported, "but it was the quartz revolution that catapulted him into action. He wanted to prove that mechanical watches were as good as quartz – even better, because they didn't need batteries." 

Daniels had an idea for a new escapement with two escape wheels instead of the traditional one, superimposed on the same axle, that he believed would make mechanical watches more accurate and require less service. A new co-axial escapement – that would show the electricians! 
Daniels's response to the quartz crisis was more than quaint. It was certifiably crackpot: the notion that in 1976 a new and improved escapement would prevent the mechanical's rendezvous with the buggy whip on history's scrap heap was laughable. The mechanical watch was doomed and everybody, absolutely everybody, in the watch industry knew it – except, it seemed, George Daniels. Daniels was, indeed, laughed at.

But he would have the last laugh. The mechanical watch, as we know, defied its doom and staged one of the most astonishing comebacks in the history of industry. It was a long, hard slog. (It would be 23 years before Daniels saw his Co-Axial escapement go into commercial production.) But it did happen.
Just how it happened merits a full-length book (followed by a major motion picture!). All I can offer here, as one who began covering the watch industry the year after the cranky Mr. Daniels got cranking on his Co-Axial, is an episodic summary of some of the main characters and major turning points. 
First Stirrings

The first sign of new life for mechanicals in the quartz era came in 1978. Osvaldo Patrizzi, co-founder of Galerie d'Horlogerie Ancienne, a pocketwatch dealer and auction house in Geneva, noticed that pocketwatch collectors were expressing interest in vintage wristwatches. Part of it was nostalgia for wind-up watches now that they were about to become obsolete. And part of it was an awareness that their pending rarity might make them more valuable. Patrizzi decided to include a special session devoted to wristwatches in an upcoming pocketwatch auction. 
That was a first. At that time, wristwatches were stepchildren to prized pocketwatches in the collector world. People told Patrizzi he was crazy to muddy his auction with wrist pieces. "Osvaldo, what are you doing? No one will buy these watches," they told him.
They were wrong. In his first sale, a Patek Philippe perpetual calendar went for CHF6,500, a record price for the watch. Encouraged, Patrizzi held a second sale of wristwatches. A Patek Philippe perpetual calendar with chronograph bought CHF18,000. The vintage wristwatch boom had begun. 
Patrizzi began holding auctions devoted only to wristwatches through a new company, Habsburg Feldman, which later became Antiquorum. Other auction houses took notice. Sotheby's held its first major wristwatch auction in 1980; Christie's in 1981. The recession of the early 1980s slowed down the vintage market, but it came roaring back in the mid-1980s (more on that in a minute). 

Meanwhile, in Swiss watch executive suites, there were pockets of resistance to the quartz wave. George Daniels was not the only quartz-watch counter-revolutionary. Some Swiss watch executives had the same blind faith in the durability of the mechanical. Two of the biggest believers were Jean-Claude Biver and Rolf Schnyder.  
In 1982, Biver, who today heads the LVMH Group's watch division, hatched what at the time seemed a truly loony idea. Biver had just resigned from Omega, along with a group of other young executives known as "The Young Turks," who were frustrated by Omega's timid response to the quartz crisis. Biver was aware that Omega had a dormant sister brand called Blancpain. In its 1950s heyday, Blancpain was best known for its Fifty Fathoms dive watch. During the quartz crisis, however, it still made some mechanical movements, but the brand had disappeared. Biver's brainstorm was to buy the brand and resurrect it as an expensive mechanical watch. He joined forces with Jacques Piguet, owner of Frédéric Piguet S.A., a mechanical-movement maker in Switzerland's famed Vallée de Joux, who had plenty of mechanical movements. 

They bought the rights to the Blancpain name for the equivalent of $9,000 in January 1983. At a time when world production of digital watches had just surpassed mechanicals, Biver came to market with a spanking new mechanical watch from a totally obscure brand. Everything about the scheme seemed cockamamie – except the marketing. Biver did two clever things, a sign of the marketing genius that would be a hallmark of his career. He unearthed a founder for the brand, a certain Jehan-Jacques Blancpain, a watchmaker who had lived in Switzerland's Jura Mountains in the first half of the 18th century. True, the quotes attributed to the founder in Blancpain promotional literature ("As he used to repeat, 'We are writing today a page in the history of tomorrow.'") were a little too sound-bite slick. But why quibble?

More importantly, Biver came up with an advertising slogan to describe the essence of the brand: "Since 1735, there has never been a quartz Blancpain watch. And there never will be." It was true enough. Nobody had made a quartz watch until 1969. But that was not the point. The slogan implied that Blancpain had been making mechanical watches since the days of Jehan-Jacques. And it boldly conveyed the Blancpain credo: We believe in the beauty, tradition, and value of a hand-made mechanical watch. If you want to buy a commonplace, machine-made quartz watch, go right ahead. But if you value traditional craftmanship, buy a Blancpain. Biver's bold anti-quartz campaign was startling in 1983. And it worked. Blancpain sales grew. Biver's pro-mechanical marketing was an early ripple that helped create the mechanical-watch wave of the next decade.
The same year that Biver and Piguet bought Blancpain, Rolf Schnyder, a Swiss who was making watch parts in Kuala Lampur, purchased another quartz crisis casualty, Ulysse Nardin. The company employed two people: one full-time, one part-time. Despite the damage quartz watches had already inflicted on the company and the industry, Schnyder wanted to continue making mechanicals, and only mechanicals. He had a slam-dunk rescue plan: a mechanical watch that would provide such arcane data as the times of the solar and lunar eclipses, true solar time, the presiding astrological sign, and the position of the moon and stars in the sky. As a feat of mechanical wizardry, the Ulysse Nardin Astrolabium Galileo Galilei, made by a young watchmaker Schnyder hired named Ludwig Oechslin, was amazing. More amazing, though, was that in its debut year, 1985, Schnyder sold 80 of them at a price of CHF37,500.  
The Mechanical Establishment

New mechanical-watch entrepreneurs were crucial to the mechanical revival. But the newbies were pygmies compared to the mechanical-watch establishment, led by Patek Philippe and Rolex in Geneva. Their continued support for the mechanical, while the rest of the industry scrambled to convert to quartz, was essential to its survival. 

In 1979, Philippe Stern, managing director of Patek Philippe, met with his team in a planning session for the company's 150th anniversary, which would come in 1989. Stern made a fateful decision. In the year that ETA introduced the 1.95 mm quartz Delirium watch to show that Switzerland could compete with the Japanese in quartz technology, Stern decided that Patek Philippe's 150th anniversary watch would be a mechanical. A very special mechanical: Stern wanted his team to make the world's most complicated mechanical watch, surpassing the 24 complications in the Patek Philippe Graves watch of 1932, which still held the "world's most complicated" title. His technical team got started on it in 1980. 
Across town at Rolex, André Heiniger, the president of Rolex, also weighed in for mechanicals and against quartz. "André Heiniger was a true visionary. His opinion was that the originally very costly quartz watch would soon be banal," writes Lucien Trueb in his book "Electrifying the Wristwatch" (Schiffer Publishing, 2013). "This had already happened with transistor radios, TV sets, and pocket calculators," Trueb continues. "Top quality mechanical movements would always remain expensive and exclusive due to the large amount of highly qualified labor required for manufacturing the parts and assembling them. The inescapable fact that a mechanical device can only tell time approximately could easily be hidden by writing "Superlative Chronometer, Officially Certified (i.e., the COSC certificate) on the dial ... Wealthy people don't need an instrument that tells time: they want a beautiful and exclusive object on their wrist." 
Consequently, the mechanical remained king at Rolex, despite years of research into quartz technology that Heiniger himself had authorized in the 1970s. Rolex made quartz watches. But not many. Patrick Heiniger, André's son and successor as president, called the amount "negligible" in a 1994 interview with me. 

At the other end of the Swiss watchmaking arc, in Schaffhausen, near the border with Germany, Günter Blümlein, CEO of IWC Schaffhausen, was also sticking with the mechanical. Blumlein came in as chief in 1982. One of the first things he did was suggest that Kurt Klaus, the company's head watchmaker, make a little change in a project he was working on. Klaus was a fan of perpetual calendars. 
When the quartz crisis arrived, "there was only enough work to keep me busy four days a week," he told me in 1996. "On the fifth day, I would tinker around with ideas and designs." Particularly on perpetual calendars. He was working on a perpetual calendar wristwatch with an automatic movement when Blümlein joined the company. When he showed it to Blümlein, the new boss was underwhelmed. What would be impressive, Blümlein said, would be a perpetual calendar with an automatic chronograph movement. Klaus couldn't argue, considering that no one had ever produced a perpetual calendar automatic chronograph wristwatch. Daunted, Klaus went back to his drawing board. He worked on the watch, making drawings and calendar calculations and prototypes for two years. 

IWC unveiled the watch, called DaVinci (a tribute to Leonardo), at the Basel Fair in 1985, with a whopping $25,000 price tag. The watch, if kept wound, would keep track of the day, date, month, year and phase of the moon accurately and without adjustment for the next 214 years. IWC employees took bets on how many DaVincis would sell at the Basel Fair. Many figured 10 to 15, given its price and the weak market for mechanicals. The most optimistic was 30. But IWC took orders for more than 100. The DaVinci convinced Blümlein that the tide was turning, that the classical mechanical watch would not drown in the flood of cheap quartz watches after all. Buoyed by its success, IWC decided to storm the horological Mount Everest. The company assembled a team to go where no watch producer had ever gone before: create a Grand Complication watch for the wrist. 
The Indies

That same year, two established independent watchmakers, Svend Andersen and Vincent Calabrese, created an organization to perpetuate the art of independent watch and clockmaking. AHCI (Académie Horlogère des Créateurs Indépendants) exhibited at the Basel Fair the next year. The AHCI display at the fair became an important platform to showcase the work of its artisanal watchmaker members, who were increasingly embattled in a quartz-watch world. Roland Murphy, a Baltimore-born watchmaker, was a perfect example of the plight of the independent watchmaker. In the year AHCI debuted in Basel, Murphy graduated from Switzerland's prestigious WOSTEP (Watchmakers of Switzerland Training and Education Program) school. Upon graduation, not only did he have zero job offers, he had zero job interviews. He managed to get a position as a product development manager working on quartz watches at Hamilton in Lancaster, PA. It was not ideal. "I was a watchmaker," Murphy says. "I hated quartz watches." 

Meanwhile, interest in mechanical wristwatches, albeit old ones, was soaring. "By the middle of the decade, the vintage wristwatch market awoke with a vengeance," wrote Norma Buchanan in 1988. "Prices began to skyrocket and speculators parted with five-and-six-figure sums in the hope that watches by what had become known as "the big five" (Patek Philippe, Rolex, Cartier, Vacheron Constantin, and Audemars Piguet) would put their kids through college." As an example of the steep price acceleration, one Florida vintage watch dealer said that a Patek Philippe perpetual calendar with chronograph that sold for $50,000 in February 1987 was bringing $70,000 to $80,000 a year later. 
The vintage watch boom helped revive the image of and interest in mechanical wristwatches. What the Swiss counter-revolutionaries needed, though, was a boost in interest in new mechanical watches. Around 1985, they got it.
The Chrono Craze

The mechanical watch renaissance, as we know it today, started in Italy. Italians adore watches. In the mid-1980s, they started to swoon over mechanical chronographs. They liked vintage pieces but they were also buying new ones. The aviator look – leather bomber jacket and sunglasses – was the rage among Italian men then, and a Rolex Daytona or a Breitling Navitimer, even a stylishly proletarian Russian military watch, pulled the ensemble together perfectly. 
The chrono craze soon spread throughout Europe and eventually hit the United States. It is credited with creating the Daytona mania that led to shortages of the watch for years, and for giving a much needed boost to Breitling. Breitling had been still another quartz-crisis casualty. A new owner, Ernest Schneider, had taken over the financially strapped company in 1979. A successful businessman, engineer and pilot, he gave Breitling a facelift, while keeping the line's signature instrument-panel look. He also shrewdly arranged for the Italian Air Force to wear Breitling watches – mechanicals, of course. Soon Breitling pilot watches were lionized by the Milanese glitterati as the epitome of horological chic. As thin quartz watches became commonplace, Breitling's busy, bulky mechanical chronos defined a new watch style.  

Italy's watch mania created another new phenomenon: the consumer watch magazine. Three different monthly watch magazines sprung up within the space of a few months in 1987-88. That phenomenon, too, would spread throughout Europe and eventually reach the United States. The magazines played an important role in creating new interest in mechanical watches among a new generation of watch aficionados.
Italy's chrono craze got the mechanical ball rolling. In 1988, Swiss production of mechanical watches rose for the first time since 1982. Their value jumped 17% to the equivalent of $1.23 billion. Roland Schild, a prominent Swiss industry expert in those days, told me, "Clearly mechanical time is enjoying a comeback."
Then came Patek Philippe's big anniversary bash. The timing was perfect.
Calibre 89

In 1989, Patek Philippe celebrated the 150th anniversary of its founding in Geneva by Count Antoine de Patek. The highlight of the anniversary was an auction of 301 Patek Philippe watches. The final lot was the watch that Philippe Stern and his team had decided to make 10 years before. Called Calibre 89, it was the most complicated timepiece ever made, with 33 "complications." It had 1,728 parts, two main dials, 12 subdials and rings and 24 hands. It weighed 2.5 pounds and was the size of a softball. Fittingly, the auctioneer was Osvaldo Patrizzi. Calibre 89 sold for $3.17 million, including taxes and commission. The entire auction brought in $15.2 million. 
Calibre 89 was a turning point in the mechanical watch recovery. It made headlines around the world, shined a spotlight on the marvels of mechanical timekeeping and introduced a watch term most people had never heard before: "complication" (i.e., any function other than simple timekeeping, called "functions" in quartz watches). One sign of the stir Calibre 89 caused: Saturday Night Live covered it in its Weekend Update segment. Comedian and faux-news anchor Dennis Miller noted that a watch that does all sorts of things sold in Geneva for $3.1 million. Tapping his pencil on his desk, he wisecracked something to the effect of "Yeah, well, for three mil, I'll tell you what it's going to have to do for me, baby" to peals of laughter. Patek's big mechanical was big news.

Two months before the auction, I got a preview of the watch from Philippe Stern and Patrizzi in Geneva. In a preview article, I wrote, "Part of Calibre 89's mystique is that everything about it stands in defiant contrast to contemporary timekeeping, from its oversized pocket-watch construction, to its nearly 2,000 parts, to its nine-year gestation. But the watch is not a mere remembrance of timers past. Patek's achievement is to have created with the old technology a multi-function watch as sophisticated as any high-tech quartz timer."
Calibre 89 was the best example yet of "high mech:" the use of new technology to design and produce mechanical movements and watches. Among the many challenges Patek faced in producing Calibre 89 was how to fit 33 complications into a single watchcase. "That really was the most difficult thing," Stern said. Stern, then 50, had the foresight to put a 28-year-old engineer, Jean-Pierre Musy, in charge of the Calibre 89 project. Musy was a controversial choice. "The old watchmakers were very negative," Stern told me. "They said, 'You don't make a watch with an engineer, especially a young engineer. Only watchmakers – and only the best watchmakers – are able to do this.' They were a little bit jealous." But Stern said, "We felt we had to have the involvement of young engineers who could construct a complicated watch in a new way." 

They found a solution to the so-many-complications problem: a computer. Standard equipment for an engineer, but heresy for an old-world watchmaker. Patek spent $640,000 on the company's first computer-aided design (CAD) equipment. Over the next several years, the Calibre 89 team made 1,600 design blueprints, which enabled them to make the watch.
Switzerland's embrace of revolutionary micro-mechanical manufacturing technology – CAD/CAM, CNC machines, automated wire cutting and more – was a major factor in the mechanical comeback. It supplemented Switzerland's traditional hand-made craftsmanship. The new technology enabled the creation of a new generation of watches with high complications that came in the wake of Caliber 89. In 1990, for example, Kurt Klaus and his IWC team delivered their Grand Complication wristwatch, a world first. Blancpain followed with the world's second one in 1991. The complication boom was on.  

"The mechanical watch has made a Lazarus-like return at the upper end of the market," I reported in the spring of 1990, "and is a major feature of the Swiss renaissance. Mechanical watch exports are up 44% in the past two years, to $1.5 billion. They represent 39% of Swiss exports sales. Patek Philippe and Rolex, which still make their own mechanical movements, have soared to record sales marketing the prestige, value and rarity of traditional, hand-made Swiss craftsmanship. Now others are following their lead. A chorus of new mechanicals ticked away at the Basel Fair this year, with many brands showing automatic movements for the first time in ages. The mechanical revival may even head down market. SMH [today's Swatch Group] plans to launch a mechanical Swatch this year." 

About that, I was wrong on two counts. The Swatch Automatic, an $85 plastic watch with an ETA automatic movement, appeared in 1991, not 1990. Secondly, the mechanical did not move down market. Nor was that SMH CEO Nicolas G. Hayek, Sr.'s intention when he launched it. At the time, Hayek said he did it for the many third-world markets where quartz watches were still rare due to the limited availability of watch batteries. The real reason, he told me later, is that he wanted to boost production of hairsprings at SMH'S Nivarox, which was the sole hairspring supplier to the industry. Mechanical watch quantities in 1990 were still very small, not quite 2 million pieces. If the mechanical was coming back, Hayek, ever the industrialist, wanted higher volumes and a better economy of scale for this most crucial of movement parts. Either way, an automatic Swatch was a good omen for mechanicals. 
To be clear, the big story at the 1990 Basel Fair was not mechanicals. It was Switzerland's triumphs in quartz watches. Quartz technology still ruled the world, and Switzerland had mastered it with a new generation of hero brands. Movado, owned by America's Gerry Grinberg, had risen from $2 million in sales in 1983 to $70 million in 1989. Raymond Weil's quartz-watch production was up 76% in the previous two years; 1989 sales reached $90 million. Gucci-watch licensee Severin Wunderman had doubled sales every two years since 1983 to reach $331 million. Fears at the start of the 1980s that the Swiss would become vassals of the Japanese because of their stumbles during the quartz crisis were long gone. 

Now, mechanicals were starting to take off, too. To showcase them, in an unusual move, Basel Fair management allowed watch auctioneer extraordinaire Osvaldo Patrizzi to stage an auction of 400 pieces in the Basel Fair's Grosser Festsalle ballroom during the 1990 fair. Nearly 1,000 people attended the six-hour event. Amazingly, Patrizzi opened the auction with three Rolex Daytonas "from the current collection," more proof that the chronograph craze that sparked the mechanical recovery had legs. It would continue to, led by Daytona-mania. "The Rolex Daytona Chronograph remains the rage," I reported in 1992. "Garrards, the Crown jeweler in London, gets eight to 10 requests for the watch per day. Garrards's allotment: one Daytona every six months."
The Calibre 89 Effect

In the early 1990s, another mechanical craze cropped up: the complication craze. In the wake of Calibre 89 came a series of wow watches from the mechanical pioneers of the previous decade. These watches had complications -- combinations of complications, actually -- far beyond the chronograph. In 1991, IWC unveiled the world's first grand complication wristwatch, priced at a whopping $150,000. No matter: within months, the firm had orders for 350, which meant, for some buyers, a wait of seven years. (A grand complication, according to Swiss tradition, must include a perpetual calendar, a minute repeater, and a chronograph, which purists insist be a split-second chrono. IWC's, alas, was not.)
In 1992, Blancpain introduced the "Six Masterpieces of the Watchmaker's Art," a collection of complicated watches, followed by the "1735" watch, which combined the six complications in one timepiece. The "1735" was the world's second grand complication wristwatch (it's chrono was a split). Blancpain announced that it would make 30 of them over six years at a price of $600,000 each. They sold out. 

That same year, Ulysse Nardin unveiled the Tellurium Johannes Kepler, the final watch in its Trilogy of Time series of astronomical wristwatches that started with the Astrolabium Galileo Galilei of 1985.  
In 1993, IWC returned with another, even grander grand complication called Il Destriero Scafusia (Italian for "the war horse from Schaffhausen"). It had a split-second chronograph, minute repeater, perpetual calendar, moon-phase, tourbillon, and more, a total of 21 complications. Priced at $350,000, it was limited to 125 pieces. The watch had 750 parts. 

IWC head watchmaker Kurt Klaus had designed the movement using CAD technology. Computer-aided design, as we saw with Calibre 89, ushered in a new world of mechanical microminiaturization. IWC introduced CAD/CAM technology in 1988. On a visit to IWC in 1996, I noted that "at Klaus's desk there's not a loupe in sight. He works with two computers, two screens, an electronic pad and stylus and a calculator. These are the tools of today's [master watchmakers]." 
These watches were the headliners for a new wave of high complications that delighted the growing numbers of wristwatch collectors. By 1993, there was actually grumbling in Swiss circles about the surge of complication watches. "We feel the market is overloaded," Patek Philippe chief Philippe Stern told me that year. "All complications from Patek Philippe have been reduced in the past year. We are concerned with quality, not quantity," Stern said. Stern felt that with quantities up, quality was down. Collectors, he said, didn't know what to think when they saw minute repeater watches selling from 50,000 to 500,000 Swiss francs. 

Patek decreased its complication production, but the industry didn't. The next year, half a dozen firms introduced watches with tourbillons, then emerging as the hot new complication. Firms that had no history of making complications were soon able to get tourbillon movements from specialists like Christophe Claret. In 1996, for example, Philippe Charriol introduced a tourbillon watch priced at $110,000. Tourbi-mania had arrived. (It would explode in the next decade. By one count, over a two-year period [2004-2005] 117 new tourbillon watches were introduced.)   
The mechanical revival wasn't causing confusion just at the top of the market. For most consumers, the old technology was actually new. At the 1993 SIHH show in Geneva, Cartier CEO Alain-Dominique Perrin made an unusual appeal to journalists, asking them to help inform the public, and even some members of the trade, that mechanical watches are different from quartz. "We get calls from people complaining that this mechanical watch, which they paid thousands of dollars for, doesn't work as well as their inexpensive one!" Perrin said. 
Glashütte Redux

While this was going on in Switzerland, across the border in Germany, out of the limelight, a different mechanical revival had begun. On Sept. 15, 1991, the first 15 employees began working at a new watch company, Lange Uhren GmbH, in the village of Glashütte in Saxony. A new mechanical watch center was being born -- more accurately, reborn. 
The previous year, East and West Germany had reunited. That brought capitalism back to communist East Germany and fine watchmaking back to Glashütte. The town had a storied history as the center of German fine mechanical watchmaking stretching back to 1845. Under the communists, however, what remained of the industry in the aftermath of World War II was turned into a giant collective making inexpensive watches, first mechanical, then quartz. Reunification killed the collective. Instead, five brands sprung up in Glashütte manufacturing only mechanical watches: A. Lange & Söhne, Glashütte Original and its sister brand Union, Mühle Glashütte, and Nomos. 

The most celebrated of them was Lange. Germany's VDO company moved quickly to revive it. VDO had watch-industry expertise; it owned Switzerland's Jaeger-LeCoultre and IWC Schaffhausen brands. It put IWC CEO Gunter Blümlein, a German, in charge of the new Lange Uhren GmbH as CEO. Blümlein and VDO lured Walter Lange, a descendent of founder Ferdinand Adolph Lange, back to his hometown as chairman of the new Lange firm. Their goal was to make high-mechanical wristwatches in what Lange calls "the grand tradition," reviving the brand's aesthetic and technical ideals. Over the next four years, VDO pored $10 million into the company. The first watches debuted in 1994: four models led by the Lange 1, with its off-center minutes dial, big date window, and "auf-ab" power reserve indicator. The others were the Saxonia, Arkade, and Pour le Mérite Tourbillon. 

By the end of the decade, the Glashütte firms, with their own distinctive style and manufacturing techniques, were producing 40,000 mechanical watches a year. Fine mechanicals were no longer the exclusive preserve of Switzerland. Their rise out of the ashes of communism was another milestone in the ongoing mechanical miracle. 
Masters Of Complications

In 1989, now legendary Swiss watchmaker Philippe Dufour decided to make his first wristwatch. Until then, he had worked solely on pocketwatches, primarily doing restorations. The arrival of complicated wristwatches got his creative juices flowing: he wanted to make a minute-repeater wristwatch. He purchased CAD software and taught himself how to use it. For the next two and a half years he worked on the watch, presenting it at the 1992 Basel Fair. Afterwards, he told Europa Star magazine, "I packed my bags and took my watch to Singapore. Ten days later, I had sold two and had received orders for five more. That gave me a real start. I quit doing restorations and devoted myself totally to my own personal watchmaking endeavors."

Dufour wasn't the only one. Watchmaker Daniel Roth had left Breguet to launch his own brand in 1989. In 1992, in Lancaster, PA, watchmaker Roland Murphy, sick and tired of working with quartz watches at Hamilton Watch Co., left and launched his RGM brand of mechanical watches in nearby Mt. Joy, PA. Also in 1992, in Geneva, 33-year-old Franck Müller exhibited for the first time at the new SIHH show, presenting his new firm's first eight watches. 
The complications boom spawned a boomlet of independent watchmakers who, usually with no name recognition and little financial backing, launched brands of their own. "The indie" movement was underway. 

Its first big star was Müller. Müller graduated at the top of his class at the Geneva Watchmaking School. After making complicated watches privately, he started his own firm with financial backing from co-founder Vartan Sirmakes, a Geneva watch case manufacturer. Müller created a stir with a distinctive retro style, reminiscent of the 1920s, using large tonneau cases and big Art Deco numerals. His signature look was his unusual Cintrée Curvex case, which was curved on three axes. 
Müller was also a gifted marketer. Unlike most watchmakers at that time, he promoted his brand personally. Adopting the moniker "Master of Complications," he met with clients and was embraced by celebrities like Elton John. The marketing events that he and Sirmarkes developed created a new phenomenon: the celebrity watchmaker.  
I attended a Franck Muller event (the brand name does not have an umlaut) one evening at the Grand Havana Room in New York City in the 1990s. Müller flew from Switzerland for the occasion. In a dark room, redolent with the aroma of Macanudos, watch aficionados enjoyed cocktails and admired the Franck Muller watches illuminated brightly in display cases. Müller himself was not there yet; he would arrive soon, we were told. After a while, there was a stir: Franck was in the room. Hollywood handsome, decked out in a black turtleneck shirt and neon-yellow jacket, he flashed smiles, accepted compliments, and posed for photos with guests. Müller shattered the old-fashioned stereotype of watchmakers as introverted tinkerers with horizons the size of a Valjoux movement. He embodied the new zeitgeist: mechanical watches, and their wizard watchmakers, were very cool. 

Müller tapped into forces at work in the 1990s (booming economies, conspicuous consumption, celebrity culture, branding) that fueled his meteoric rise. It sputtered later, the result of a bitter public feud with Sirmakes over company strategy, combined with personal problems that Müller admitted distracted from his work. (He and Sirmakes publicly reconciled in 2004.) But Müller was influential. His commercial success (the company's sales were estimated at CHF400 million in 2003) emboldened talented new watchmakers who launched their own brands after him: Michel Parmiagiani (Parmigiani Fleurier) in 1996; Felix Baumgartner (Urwerk) in 1997; Vianney Halter in 1998; F.P. Journe and Richard Mille in 1999, and many more in the new century.
Haute Horlogèrie

In 1991, the Richemont Group started a show in Geneva to rival the Basel Fair. Called SIHH (Salon International de la Haute Horlogèrie), it was the result of a long-running feud between Cartier CEO Perrin and the Basel Fair. Perrin felt that the city and the fair's drab ambiance was unsuitable for luxury brands to properly present new products and host retail clients. After years of criticizing Basel for "the smell of sausages in the halls" and other ills, he launched his own show. He got little support from Swiss watch brands. The first show had five exhibitors: the three Richemont Group brands (Cartier, Piaget, and Baume & Mercier – that's all there were in those days), Gérald Genta, and Daniel Roth.
No matter: Perrin wanted to teach the Swiss a lesson that, like it or not, they were now in the luxury industry. Prior to the arrival of quartz technology, mechanical watches were available at every price point. But in a quartz world, by necessity, they had become luxury items. 

"We speak of haute couture and haute joiallerie," Perrin told me in 1994. "I thought it was natural for high luxury brands to go under a hat that I would call 'haute horlogèrie.' These are the dream watches that belong to a world that is not Basel, but either Paris or Geneva. Wherever you go in the world, if you ask 'What are the best watches in the world?' they tell you 'Swiss.' And when you say 'Where are they made?' they say 'Geneva.' Patek Philippe, Vacheron Constantin, Cartier, Rolex, they give more than quality. They give status, glamour, magic!"
That required a new approach to the mechanical watch business, Perrin argued. Swiss producers needed to update their outmoded industrial mentality about their products. Haute horlogèrie meant a more luxurious approach to everything: wholesale and retail clients, marketing, merchandising, the works. "They will have to do it," Perrin said. "One day they will have to show the difference between a pair of Nike shoes and a pair of Hermès shoes. We were the first to point out that there was a luxury business in the watch industry. And I know the future will show that we were right." 
The new approach did, in fact, lead to enormous growth in luxury watch sales. And to another new phenomenon: giant luxury-watch groups.
Takeover Frenzy

Developments in the mechanical boom sped up in the second half of the decade. A quick sample:
In 1995, "Rocky" star Sylvester Stallone dropped into a watch shop in Florence and noticed a large (44 mm, which was gargantuan then) black dive watch made by a local firm called Officine Panerai. He thought it was would be perfect to wear in the underwater sequences of "Daylight," a film he was making. He bought 200. And then 200 more. Celebrity watch collectors like Stallone, Audemars Piguet fan Arnold Schwarzenegger and Elton John (who gave Franck Mullers to guests at his 50th birthday party in 1997) trained the media spotlight on watches and gave a huge boost to the boom. 

In 1996, Chopard, best known for its successful line of Happy Diamonds jewelry and watches, announced that it had made its first watch movement. The L.U.C. 1.96 ultra-thin (now called the L.U.C. 96.01) appeared in the L.U.C. 1860 watch the next year. Chopard thus proudly joined the ranks of Swiss manufactures, firms that designed and manufactured at least one movement completely in house. The designation separated the men from the boys in Swiss watchmaking. In the mid-1990s, most Swiss firms' output was still heavily quartz. As companies added mechanicals, most bought movements from ETA. But as the mechanical boom grew, some firms began making one or more movements themselves to earn the prized manufacture (literally "made by hand") badge. 
Also in 1996, Richard Paige, a San Francisco-based watch retailer, acquired a website called Timezone.com from website designers in Singapore. It quickly became the world's most popular watch information site, attracting a devoted community of watch collectors to its public and brand forums. It marked the beginning of a new-media revolution that would transform the dissemination of information in the watch world and make mechanical watches the unlikely darlings of the internet age.
Also in 1996, Richemont's recently created luxury group, Vendôme, acquired Vacheron Constantin from Sheik Ahmed Zaki Yamani, Saudi Arabia's former oil minister. It was the spark that started a conflagration of consolidation over the next four years. In 1997, Vendôme acquired Panerai. (In May 1999, Vendôme also took a majority share of Parisian jeweler Van Cleef & Arpels.) 
Other luxury groups took notice. 
Particularly the Swatch Group. It was the world's largest watch company, but it was not a luxury-watch power. It owned just one luxury brand, Blancpain; Hayek had acquired it and its sister company, Frédéric Piguet, in 1992 for $44 million. Since then, Hayek had focused on the rest of his portfolio, particularly Swatch at the low end of the market and Omega in the middle range. (It was to bolster Omega's mechanical-watch bona fides that Hayek in 1993 bought the rights to the Co-Axial escapement from George Daniels. That finally put an end to the master watchmaker's Sisyphean struggle to interest a watch company in his revolutionary mechanical escapement). Richemont's moves forced Hayek to pay attention to the luxury segment. Ditto for LVMH, the world's largest luxury goods group. It had ignored the mechanical watch recovery completely and had no watch brands at all. Both groups started shopping for luxury brands. 

Omega purchased the co-axial escapement technology from George Daniels in 1993 and over the ensuing decades has made it one of the chief features of its in-house movements.
On Sept. 13, 1999, LVMH announced that it would acquire TAG Heuer for $814 million. The next day, the Swatch Group announced that it would acquire Breguet and Nouvelle Lemania for around $110 million. In October, LVMH struck again, buying Ebel for an estimated $460 million (the deal included French jeweler Chaumet). The LVMH shopping spree continued in November: it bought Zenith for an undisclosed sum. In three months, LVMH had acquired three watch companies. 
The takeover frenzy continued in 2000. The Swatch Group added Jaquet Droz in April. Bulgari bought the Gérald Genta and Daniel Roth brands in June. And in July, Richemont shocked the industry by paying a jaw-dropping $1.68 billion for Jaeger-LeCoultre, IWC Schaffhausen and A. Lange & Söhne. The brand-buying binge ended (for a while) in October when the Swatch Group bought Glashütte Original and Union for an undisclosed sum. 

As the new century dawned, the mechanical watch was clearly back. Demand for mechanical watches – and mechanical watch companies – was booming. Mechanical watch exports had risen from a quartz era low of 1.7 million units in 1987 to 2.5 million in 2000, a 47% jump. In 2000, mechanicals accounted for 9% of Switzerland's total watch production and 48% of its total sales, nearly as much as quartz. 

Since then, the mechanical recovery has become even more miraculous. The trends that coalesced in the 1990s have developed further, with more consolidation, more auction records, more high-mech research (e.g. silicon components), more independent brands, more manufacture brands, more luxury marketing (e.g., celebrity "ambassadors"), more new media (bloggers, influencers, social media), and more interest in vintage pieces. All of it has dramatically expanded the mechanical watch market. In 2016, mechanicals accounted for 27% of Swiss watch exports in units (6.96 million), and 80% of total sales (CHF14.7 billion/$15.0 billion).
One final point to bring this narrative full circle: In 1999, Omega introduced a limited series of 99 DeVille watches powered by a new movement, Co-Axial Calibre 2500, containing George Daniels's escapement. It was, Omega boasted, "the first practical new mechanical watch escapement to be launched in 250 years." George Daniels, then 72, had, indeed, gotten even with the electricians. 
Hodinkee is the preeminent resource for modern and vintage wristwatch enthusiasts. Through in-depth reviews, live reports, and dynamic videos, Hodinkee is bringing watches to a 21st-century audience.
Before it's here, it's on the Bloomberg Terminal.
LEARN MORE