Business
Lufthansa Prepares for Low-Cost Competition After a Banner 2017
The demise of Air Berlin means the world's best-performing airline stock will face off against EasyJet and Ryanair.
By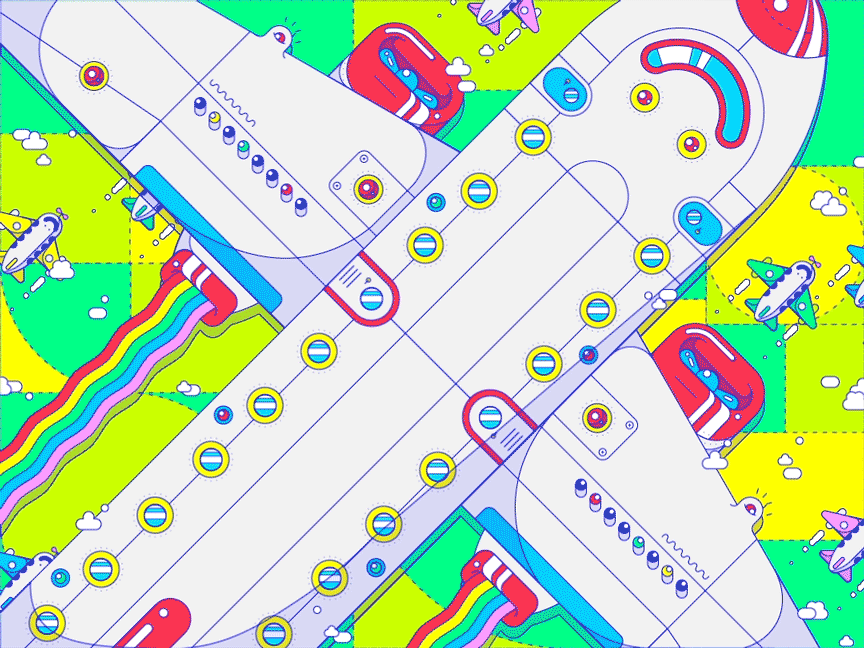 Travelers flying between Germany's political and financial capitals this fall have been in for an occasional surprise: boarding a humpbacked 747 jumbo jet for the one-hour hop from Berlin to Frankfurt. While the massive planes are typically reserved for long-haul flights to, say, Tokyo, Denver, or Rio de Janeiro, Deutsche Lufthansa AG trotted out its jumbos as seats on its planes grew scarce after insolvent local rival Air Berlin Plc was grounded in October. Lufthansa added the big jets because it has "a responsibility to stabilize the situation to help keep air traffic in the country running," Chief Executive Officer Carsten Spohr told journalists in October.
Air Berlin's demise, coupled with troubles at low-cost carriers and Middle East rivals, have made Lufthansa the world's best-performing airline stock over the past 15 months. Since September 2016, when ailing Air Berlin said it would lease dozens of planes to Lufthansa in a last-ditch revival effort, the latter's shares have more than tripled, compared with a gain of about 46 percent for the Bloomberg World Airlines Index. Those positives, though, are tempered by trouble ahead: The hapless Air Berlin wasn't much of a rival, and more efficient operators such as Ryanair Holdings Plc and EasyJet Plc will provide stiffer competition as they jump in to fill the void. "Low-cost carriers are weaker in Germany than just about anywhere else in Europe, and Lufthansa's German profits will come under pressure as they use Air Berlin's failure to speed up expansion," says Daniel Roeska, an analyst at Sanford C. Bernstein Ltd. "The longer-term outlook remains cloudy."
While Air Berlin lost money for most of the past decade, it kept no-frills operators largely at bay even as they invaded the U.K., Spain, and Italy. And with Etihad Airways pouring almost €2 billion ($2.4 billion) into the carrier in recent years, Air Berlin was able to absorb losses that would have driven most other competitors into bankruptcy. Now, Ryanair says it can more than double its share of the German market, to 20 percent, by 2020. To get there, it's seeking some of Air Berlin's landing rights and last year started serving Lufthansa strongholds such as Frankfurt and Munich instead of the out-of-the-way secondary airports it often uses. EasyJet has bought 25 Air Berlin planes and put up billboards across the city to trumpet upcoming service from Berlin's Tegel Airport, in addition to its base at the frumpier Schönefeld in the former East Berlin.
Norwegian Air Shuttle ASA is already pushing the discount concept on long-haul routes, and Air France-KLM and IAG SA—the owner of British Airways—have set up low-cost arms that could woo passengers from lucrative intercontinental routes. And with Lufthansa facing antitrust scrutiny from European regulators unhappy about its rising market share, on Dec. 13 it shelved an agreement to buy Air Berlin's leisure arm, Niki, which was then snapped up by IAG. "Lufthansa's momentum will slow later this year," says Damian Brewer, an analyst at RBC Capital Markets.
For 2017, Lufthansa benefited from favorable conditions beyond Air Berlin's collapse. Relatively low oil prices over the past two years have made it cheaper for Lufthansa to fly its fleet, which is heavy on less efficient, four-engine jets like Boeing's 747 and the Airbus A340. The company has improved the quality of its cabin and food service on long-haul flights while expanding its cheaper Eurowings brand for shorter hops to fend off low-cost rivals. And after dozens of strikes by pilots and cabin crew over the past three years grounded more than 20,000 flights, cost the carrier more than €500 million, and left airports full of fuming passengers, Lufthansa last fall sealed agreements with three unions.
The carrier has also been the beneficiary of troubles at Emirates, Etihad, and Qatar Airways—long-haul specialists with Mideast hubs that for years siphoned off Asia-bound traffic. Those carriers have suffered from renewed terrorism concerns and Trump administration restrictions on visitors from Muslim-majority countries. And while low oil prices have cut costs, they've also cut into the wealth of those airlines' state-linked owners. So 2017 showed that even new planes, top-notch service, and generous government support can't insulate such carriers from geopolitical crosswinds.
Lufthansa's newer European rivals have also seen their share of setbacks, with Ryanair facing a pilot shortage that forced it to cancel more than 20,000 flights and recognize unions. EasyJet's aggressive expansion has been slowed by falling fares, the departure of its CEO, and uncertainties over Brexit.
And those nifty 747 flights from Berlin to Frankfurt? Lufthansa acknowledges that the service runs at a loss: It can't really fill the planes, so the upper deck is closed and swaths of business class are typically roped off. Those jumbo runs, therefore, could be short-lived—especially since Ryanair and EasyJet are likely to sort out their issues and become fiercer rivals than Air Berlin ever was. The Gulf carriers are also unlikely to go away. That's why Bank of America Merrill Lynch analyst Mark Manduca wrote in a Jan. 2 investor note that Lufthansa has "persistent structural issues" and its average fares will decline. Adds Manduca: "Enthusiasm amongst investors has got carried away."
BOTTOM LINE -
Lufthansa had a great 2017, with Air Berlin's demise and struggles at other rivals, but this year will likely be tougher as low-cost carriers jump into its home market.
Before it's here, it's on the Bloomberg Terminal.
LEARN MORE