Hooters Franchisee Surges 41% on Cryptocurrency Rewards Program
By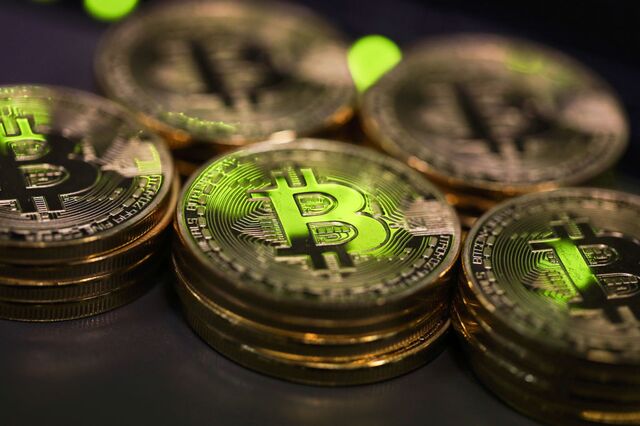 Add Chanticleer Holdings Inc. to the list of companies racking up big stock-market gains by jumping on the cryptocurrency bandwagon.
Shares of Chanticleer, a Charlotte-based Hooters franchisee and owner of burger joints across the U.S., surged 41 percent on Tuesday after announcing plans with Mobivity Holdings Corp. to start a blockchain-based customer loyalty program with digital "Mobivity Merit" tokens. Chanticleer, whose stock is still down more than 75 percent over the past three years, was valued at $11.3 million after Tuesday's rally.
Obscure companies making everything from juice to sports bras have seen their shares soar after announcing cryptocurrency ventures -- sometimes powered by little more than buzzwords and a name change. Skeptics have drawn parallels to the 1990s dot-com craze, saying the gains are evidence of a bubble fueled by bitcoin's 1,400 percent advance over the past year.
Long Island Iced Tea Corp. jumped as much as 289 percent on Dec. 21 after the Hicksville, New York company rebranded itself Long Blockchain Corp. Diagnostic equipment maker Bioptix Inc. nearly doubled ahead of its announcement to rebrand as Riot Blockchain Inc. And Israel's Natural Resources Holdings Ltd. jumped 159 percent after disclosing plans to acquire a majority stake in a Canadian cryptocurrency mining operation.
For related news and information:
Bitcoin price graph: XBT Curncy GP
Cryptocurrency monitor: VCCY
Quotes from this Article
Before it's here, it's on the Bloomberg Terminal.
LEARN MORE