Dominion to Buy Scana for $7.9 Billion After Nuclear Flop
By and
Deal is the latest in string of massive utility mergers

Stagnant electricity prices, tight profit margins stoked spree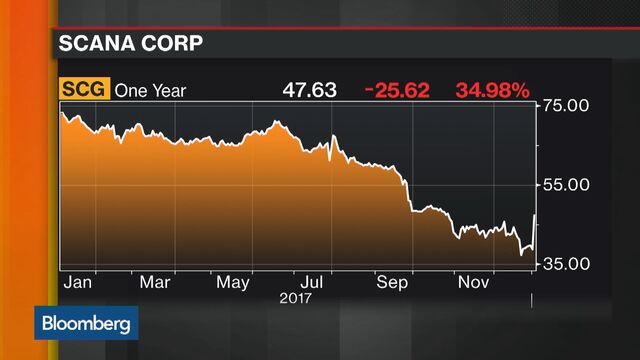 Dominion Energy Inc. will buy Scana Corp. for $7.9 billion in a stock-for-stock deal, scooping up a utility battered by a failed nuclear project that's drawn scrutiny from federal and state regulators.
The acquisition would be the largest ever by Richmond, Virginia-based Dominion. Scana investors get 0.669 shares of Dominion for each share they own, valuing the stock at about $55.35. To win over regulators, Dominion is offering $1,000 payments to the average residential customer and promising 5 percent rate cuts to reflect gains from U.S. tax legislation. South Carolina Governor Henry McMaster called the deal a step "in the right direction."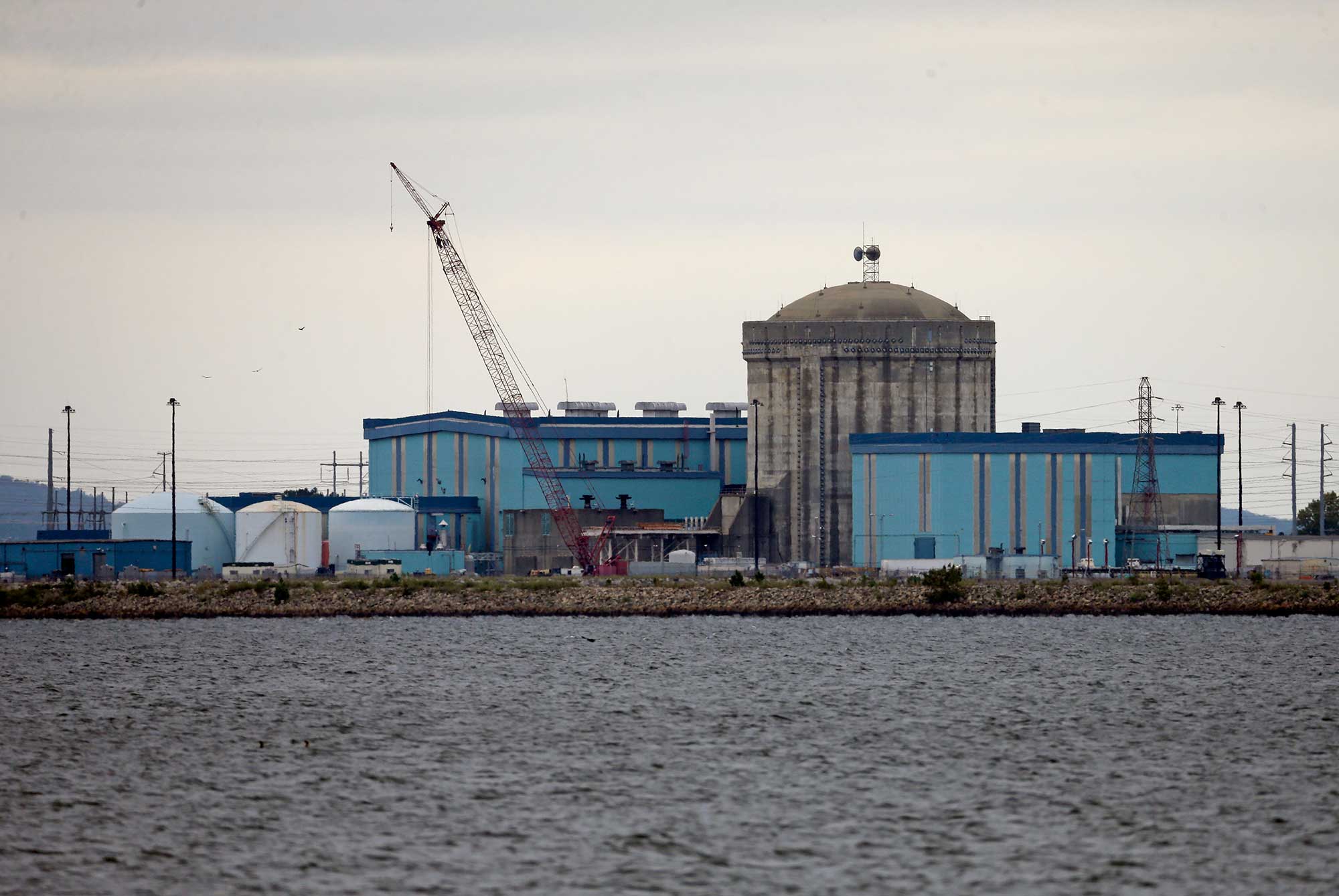 Scana, based in South Carolina, made an attractive target as the company's market value plummeted after the utility halted expansion of its V.C. Summer nuclear plant in late July. The shares were trading at $48 at 8:47 a.m. in New York, after sitting above $70 as recently as June.
"Dominion acquiring Scana makes a lot of sense," Shahriar Pourreza, a New York-based analyst for Guggenheim Securities LLC, said by phone Wednesday. Dominion is building a major natural gas pipeline, the Atlantic Coast line, to the South Carolina border, and state officials want it extended, he said. The line could serve Scana customers.
The transaction is valued at about $14.6 billion including the assumption of debt, according to a statement Wednesday. The acquisition is expected to close this year pending regulatory and shareholder approval.

Federal and state investigators are probing the V.C. Summer nuclear project, which triggered a review of the law that allows utilities to charge customers for unfinished or abandoned power plant projects.
McMaster dubbed the Dominion agreement "progress," saying ratepayers will get back most of the money they paid for the reactors. He reiterated his call for South Carolina to sell Santee Cooper, the state-owned utility that partnered with Scana on the Summer project.
"Over seven hundred thousand electric cooperative customers face the prospect of having their power bills sky rocket for decades to pay off Santee Cooper's $4 billion in debt from this," he said. "The only way to resolve this travesty is to sell Santee Cooper."
Dominion is facing "a very big uphill climb" for approval of the deal in South Carolina, said Guggenheim's Pourreza, who had upgraded Scana to hold from a sell on the prospect for a takeover.
The deal is the latest in a string of massive utility mergers: The industry saw a combined $68.2 billion of acquisitions in 2017, the most in a decade, according to data compiled by Bloomberg. Stagnant electricity prices and tight profit margins have stoked the buying spree.
For more on the utility buying spree, click here
The acquisition would include a more than $1.7 billion write-off of existing V.C. Summer 2 and 3 capital and regulatory assets, allowing the elimination of all related customer costs over 20 years.
Southern Co., which is developing the only new nuclear power in the U.S. after Scana abandoned the Summer project, has also seen its stock decline. Shares traded at $47.18 in New York after rising above $53 as recently as November.
Before it's here, it's on the Bloomberg Terminal.
LEARN MORE