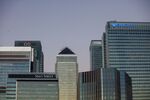 Investment research boutiques were among the few financial firms with reason to look forward to MiFID II.
The new financial rulebook promises to bring greater transparency to the value equity analysis -- which ought to have made make it easier for small firms to prosper. There are already signs the reality could be very different.
MiFID aims to stop fund managers getting research for free. Instead of being bundled in with trading commissions paid by clients, the cost of analysts' output must either be paid directly by asset managers or by their clients separately from dealing charges.
The chosen payment mechanism matters a lot. Anecdotal evidence suggests that most fund managers are opting to swallow the costs themselves. That's because passing it on to clients requires the money manager to create a so-called research payment account, a pool of money funded by clients that then pays for research.
It's not hard to see why that idea hasn't caught on. The administrative and compliance burdens are high. It's difficult, for example, to ensure one group of clients doesn't benefit from research paid for by another. And once a large player like Blackrock Inc. decides to absorb the cost of research itself, it becomes harder for other money managers to win business with a model that involves an additional fee for research.
Making research another central cost like rent and utility bills ought to put downward pressure on the budget -- a desirable outcome, in theory. Users of research will have to think about what they are paying for. Small firms with high-quality content ought to benefit. What's more, a specialist research firm shouldn't be disadvantaged by its lack of a commission-generating trading arm.
In practice, though, downward pressure on research budgets will play into the hands of the larger brokers. A research boutique goes bust if it doesn't make enough revenue to pay wages. A research department inside a large integrated investment bank can muddle on indefinitely not covering its costs if the rest of the firm feels that it's a good thing to have. Indeed, it's not clear research departments have ever covered their cost -- with their product never having been priced, it's hard to know.
A bulge-bracket bank has reasons to keep a loss-making research unit. One factor in any CEO's decision to hire a particular bank as an adviser or broker is the reputation of its research analyst -- not that the executive, the bank or the analyst will ever admit it. That appointment can be a ticket to future investment banking fees.
The previous research-payment model was crazy. Analysts would pitch ideas hoping that fund managers would trade on them and send the associated commission their way. MiFID is an improvement on that. Moreover, big banks have an incentive not to cross-subsidize research: doing so may prompt regulators to ask afresh if fund managers are getting something for free all over again.
Still, if MiFID ends up squeezing out specialist firms, the quality of information in the market will decline. Investment clients may be paying lower fees and commissions to fund managers. They may be getting a lot less in return.
Before it's here, it's on the Bloomberg Terminal.
LEARN MORE