Emerging Markets Start 2018 With Politics Center Stage
By , , and
South Korea to hold talks on U.S. trade agreement changes

Brazil industrial production data to shed light on job losses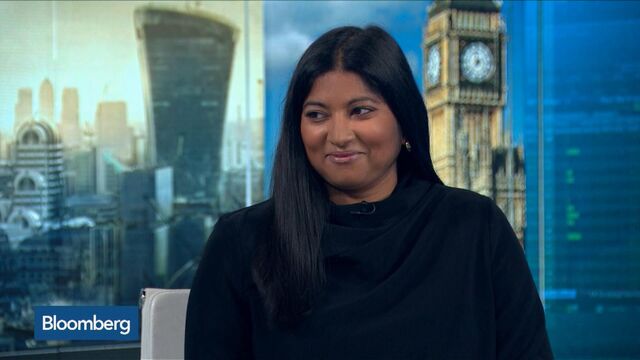 Politics will take center stage in emerging markets this week as South Korean officials start trade negotiations in Washington, Peruvian lawmakers investigate their president and Hungary threatens to block European Union sanctions on Poland.
That's not to say there won't be plenty of economic data to chew over, too, as traders dissect inflation figures from Mexico, Colombia, South Korea, Taiwan, Philippines, Indonesia and Thailand. In Brazil, investors will scour industrial production numbers after job losses that prompted the labor minister's resignation.
South Korea
South Korean and U.S. officials start talks on possible changes to the U.S.-Korea Free Trade Agreement on Friday, after President Trump blamed the deal for a trade deficit with South Korea. Since the U.S. is South Korea's second-largest trade partner, a renegotiation has potential to disrupt an economy that grew at the fastest pace since early 2014 in the third quarter and a currency that was Asia's best performer of 2017.
Peru
Lawmakers will investigate President Pedro Pablo Kuczynski's ties to Brazilian builder Odebrecht even after he survived a narrow impeachment vote last week. Kuczynski's pardon of former President Alberto Fujimori days after the vote made matters worse by leading to accusations that the move was part of negotiation with the opposition to avoid his ouster.
Poland, Hungary
Poland's new prime minister, Mateusz Morawiecki, will be in Budapest on Wednesday meeting his Hungarian counterpart Viktor Orban. The budding bromance comes against the backdrop of possible EU sanctions on Poland for failing to uphold democratic values. Orban has said Warsaw has nothing to fear: He'll use his country's vote to veto any penalties. "Hungary will be there and form a roadblock they can't get around," he said on Dec. 22.
Brazil
Friday's industrial production figures may explain unexpected job losses. Brazil's labor minister resigned after November data showed that companies from all industries except retail dismissed workers.
Mexico
Remittance data to be released on Tuesday will offer traders clues about one of Mexico's top sources of foreign cash. Inflows are expected to be robust in November after the peso weakened during the second half of 2017.
Before it's here, it's on the Bloomberg Terminal.
LEARN MORE