Venezuela's Debt Limbo Has Wall Street Asking 'Where's My Money?'
By
Grace periods expired on more than $1.5 billion of payments

Due dates on more than a dozen debt securities have passed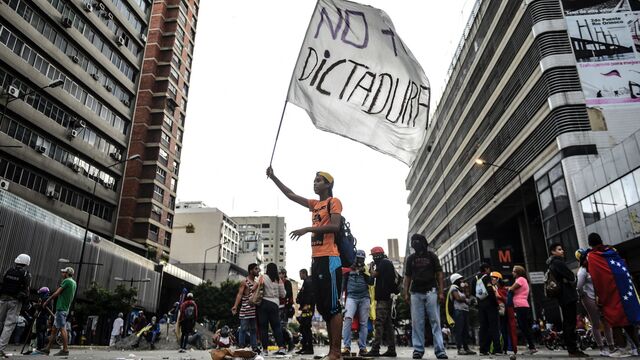 As the New Year approaches, traders of Venezuelan debt remain in the dark on more than a dozen past-due bond payments.
They aren't alone in the confusion amid conflicting information from the government and financial intermediaries. The country and its state oil company have blown through grace periods on more than $1.5 billion of debt payments, leading credit rating firms to downgrade a number of securities to default territory. But it's a tricky business to figure out what has been paid and what hasn't: In the span of two weeks, S&P Global Ratings lowered, then raised, then lowered once more its grade on Petroleos de Venezuela 2024 notes.
Here's the latest breakdown of the bonds in flux:
— With assistance by Katia Porzecanski, and Christine Jenkins
Before it's here, it's on the Bloomberg Terminal.
LEARN MORE