politics
Trudeau Sees Pot Legalized by Summer as Law Sits in Senate
By
Canada's pot czar won't speculate on holding to July 1 target

Senators, ministers to discuss law during session in February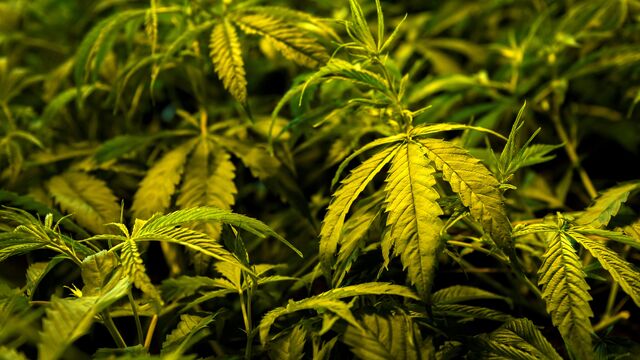 Legalized marijuana is coming to Canada next year, but precisely when remains difficult to nail down.
Prime Minister Justin Trudeau's law enacting legal pot has passed the country's elected House of Commons but moved slowly so far in the Senate, where there are signs it could meet delays. The Senate has grown more unpredictable in recent years, and senators are scheduled to discuss the bill with ministers on Feb. 6.
While legalization is aimed for mid-2018, the precise time remains unclear. The government has regularly said the target is to legalize pot by July 1, though not on that day, which is a national holiday. Trudeau said Tuesday in an interview with broadcaster TVA the roll out day won't be July 1 and said the government is aiming for "summer" of 2018.
In an earlier interview, lawmaker Bill Blair, a former police chief and Trudeau's point man on pot legalization, declined to speculate on whether the Senate haggling could delay implementation.
"I don't want to be presumptuous. The Senate has the bill, the Senate has a great deal of work to do, and we will do everything we can to assist them," Blair said on Dec. 13, reiterating what he called the government's target of having it "done by July of 2018."
July 'Doable'
A spokeswoman for Trudeau, Chantal Gagnon, rejected any notion of a delay when asked about the prime minister's remarks to TVA. "We've been consistent that our goal is this summer," she said.
Canada's Senate, an institution of appointed members who serve until age 75 without needing to seek election, has long been a rubber-stamp for laws. However, reforms advanced by Trudeau have made it more unpredictable. Some senators have raised concerns with the marijuana bill, and with rushing it through too quickly.
The government's representative in the Senate, Peter Harder, said in an interview he's confident they'll meet the target date; Tony Dean, the lawmaker sponsoring the bill, said the target is achievable but delays are possible.
More Time
"If it needs a bit more time, the Senate will take more time, but I don't think it needs much more time," Dean, appointed by Trudeau to the Senate last year, said in a Dec. 18 interview. "It is possible to delay it through adjournment and other means, and if people want to make a game of it, they can do that."
Harder raised the prospect of using time allocation, which limits debate on a law to speed its passage, if necessary.
"The Senate has an obligation to deliberate and decide, not to just deliberate and delay," said Harder. "I have every confidence that the Senate will both be deliberative and advance the legislation such that a July implementation is doable, and meets all of the stakeholder concerns."
Claude Carignan, a Conservative senator who serves as his party's critic on the pot law and a related proposed law, said they will be studied closely but not delayed for the sake of delay.
"Legalizing cannabis is a major issue for our society and we are responsible for conducting in-depth analysis of all its implications and impacts. To do so, we will take the time to scrutinize these bills," Carignan said in a written statement. "But the Conservative Senate Caucus has absolutely no intention of artificially delaying these bills using stalling tactics. That being said, the Senate has no timetable for studying these bills and we will take the time we need to fulfill our responsibilities."
(
Updates with senator's comments in final two paragraphs.
)
Before it's here, it's on the Bloomberg Terminal.
LEARN MORE