Swedish Riksbank Takes First Step Toward Exiting Record Stimulus
By
Policy makers end formal QE and will reinvest redemptions

Swedish central bank has battled to lift inflation to target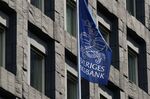 Sweden's central bank formally ended a program of bond purchases after almost three years, but pledged support for the nation's debt market into 2019 in a step designed to ensure a smooth retreat from record stimulus.
In the Stockholm-based Riksbank's last meeting of 2017, policy makers kept their key interest rate unchanged at minus 0.5 percent, as expected by analysts. While bond purchases will officially end, the bank said it plans to reinvest as much as 65 billion kronor ($7.8 billion) in returns and front-load investments from maturing debt. The krona rose as much as 0.5 percent to 9.91 per euro as of 10:42 a.m. in Stockholm.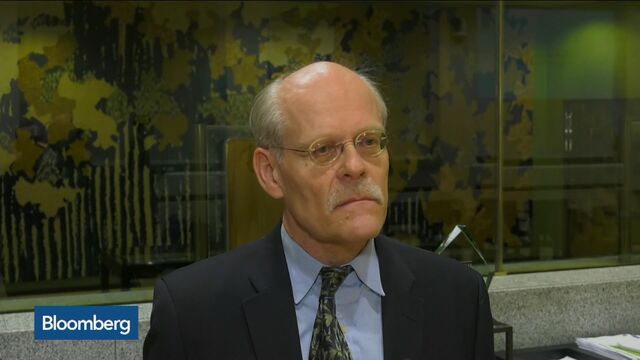 "To retain the Riksbank's presence on the market and attain a relatively even rate of purchase going forward, the reinvestments of these redemptions and coupon payments will begin as early as January 2018 and continue until the middle of 2019," the bank said. This means the holdings of government bonds "will increase temporarily in 2018 and the beginning of 2019."

The decision to reinvest was opposed by Deputy Governors Martin Flodén and Henry Ohlsson, who wanted to wait until "a later stage" to take a stance on whether to reinvest the bonds maturing in 2019. The bank kept its outlook for rates to rise in the middle of next year.
With inflation back at the 2 percent target and the economy at full capacity, the Riksbank now faces a difficult balancing act as it tries to withdraw stimulus without making the krona too strong. It's getting some help from the U.S. Federal Reserve, which has already started removing its extraordinary support measures.
The currency market is also making the Riksbank's exit easier. The krona has weakened over the past three months on fears Sweden's housing market is headed for a correction. That, paradoxically, has given the bank more leeway to scale back stimulus.
Nordea Bank AB says it will be difficult for the Riksbank to turn too "hawkish," arguing inflation will slip back below the target in 2018 and 2019. Nordea also warns that "nervousness" over the housing market will hamper a quick retreat from stimulus. It expects the first rate increase in October 2018. "The risk to the forecast is still for a later, rather than sooner, first hike," said Mikael Sarwe, an analyst at Nordea, in a note.
Svenska Handelsbanken is sticking to its prediction of a September increase. "We had expected a slight pushing-back of the first hike to soften the message," said Johan Lof, senior economist at Handelsbanken. "The mix turned out differently, but overall we see this as being in line with our forecast for a repo rate hike in September 2018."

After an economic boom fueled by record-low interest rates and record-high immigration, Swedish growth is enjoying a tailwind brought by a global recovery. Sweden's government on Tuesday raised its economic forecast for next year, citing better prospects in its export markets.
The Riksbank kept its forecast for growth next year unchanged at 2.9 percent and lowered its outlook for 2019 to 1.7 percent. Underlying inflation will be 2 percent next year and in 2019.
It also raised a warning finger on its outlook and a missive to currency traders. 
"It has required a great deal of support from monetary policy to bring up inflation and inflation expectations," the bank said. "Economic activity needs to remain strong for inflation to continue to be close to the target. It is also important that the krona does not appreciate too quickly."
Quotes from this Article
Before it's here, it's on the Bloomberg Terminal.
LEARN MORE