politics
House Moves Toward Stripped-Down Spending Plan to Avert Shutdown
By and
Plans for Obamacare fixes, immigration deal kicked to January

Current government funding runs out at end of day Friday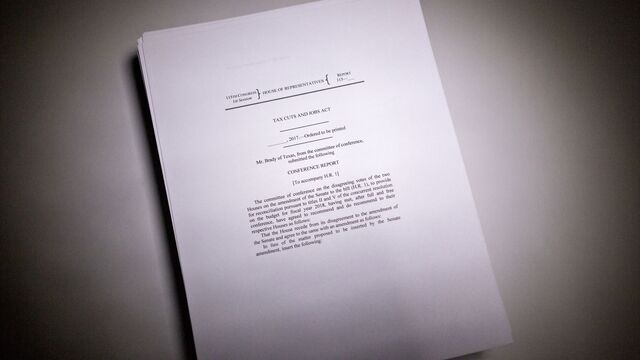 House Republicans are moving toward passage of a stripped down temporary funding measure to avert a government shutdown on Saturday as the prospects of a deal on a host of other issues faded.
A Senate measure intended to stabilize Obamacare markets was kicked to next year because of the political uncertainty, as were plans for an immigration deal. Ambitious plans to include full-year funding for the Pentagon, long-term extensions for a children's health insurance program and a government surveillance program, among other items, are at risk of being pushed back as well.
Republicans in the House scheduled a meeting for 5 p.m. Wednesday to discuss a path forward on the funding measure, which may put them in conflict with the plans of their counterparts in the Senate.
"We're still working on the details," House Republican Whip Steve Scalise told reporters.
In the face of objections from some conservatives, there was a growing movement in the House to pass an extension of current government funding until Jan. 19 along with separate bills providing $81 billion for hurricane and wildfire recovery assistance and an extension of a National Security Agency surveillance program before lawmakers leave for a holiday recess. That would leave plans by Senate Republican leaders in limbo.
Children's Insurance Program
Senate Majority Leader Mitch McConnell on Wednesday morning reiterated his priorities for additions to the year-end spending deal: extending the Children's Health Insurance Program, two measures to stabilize Obamacare markets, a veterans health program and waiving requirements that would force automatic cuts to Medicaid.
"I know that all our colleagues on both sides of the aisle want to keep the government funded and attend to a number of other urgent priorities," McConnell said. "I am confident we can work together to do just that."
Inclusion of the Obamacare measures was a promise McConnell made to Maine Senator Susan Collins to get her vote on the tax overhaul legislation that passed the Senate Tuesday night. But a number or conservative Republicans in the House have said they won't support the legislation.
By Wednesday afternoon, the main backers of the Obamacare fix threw in the towel.
"It looks like the Christmas present of lower health insurance premiums will now have to be a Valentine's Day present," Republican Senator Lamar Alexander, a co-sponsor of one of the measures, said in a statement. "It is hard to add our bills to a year-end package that does not yet exist."
Current funding for government operations expires at the end of the day Friday.
"Things are fluid," Republican Representative Mark Meadows said. "Obviously separating everything apart is where we have been."
Democrats in the Senate have leverage because Republicans need their help getting the 60 votes required to pass a spending bill. It's possible a spending bill will move back and forth between the House and Senate in the next few days before lawmakers reach a final agreement.
Spending Caps
Both parties also are negotiating on broad spending caps for domestic and defense spending for the rest of the fiscal year, but that deal appears to be elusive this week. Democrats want equal increases for defense and non-defense spending and seek to limit any offsetting spending cuts.
Gary Cohn, President Donald Trump's chief economic adviser, said Wednesday that he expects Congress to settle on a two-week extension of federal funding and deal with other issues in January.
"We'll deal with caps and we'll deal with all the spending issues -- military issues, and all the other issues at the beginning of next year," he said at an Axios event in Washington.
Another candidate for inclusion is waiver of the "pay-as-you-go" law that otherwise would automatically cut Medicare spending to offset part of the revenue lost in the tax-cut legislation. Cohn said that if the bill does not contain the waiver, Trump would sign the tax bill in January. Doing that would push off cuts another year under the law.
Undocumented Immigrants
Democrats have their own list of demands. Senate Minority Leader Chuck Schumer said Tuesday he wants more money to combat the opioid crisis plus enactment of the CHIP and Obamacare health bills, disaster relief and protection against deportation for 800,000 young undocumented immigrants known as "dreamers." He warned against a simple funding extension that would include "some of these items but not others."
"That won't work. We should be doing all of these things together instead of in a piecemeal, week-by-week fashion," Schumer said.
The immigration plan may be one hurdle out of the way for now. Republican and Democratic senators working on an immigration deal say they are closing in on an agreement combining a border-security package with deportation protections for young undocumented immigrants, though a final resolution isn't likely to come until January.
— With assistance by John Fitzpatrick, Billy House, Sahil Kapur, and Toluse Olorunnipa
Before it's here, it's on the Bloomberg Terminal.
LEARN MORE