South Korean Crypto Exchange Files for Bankruptcy After Hack
By and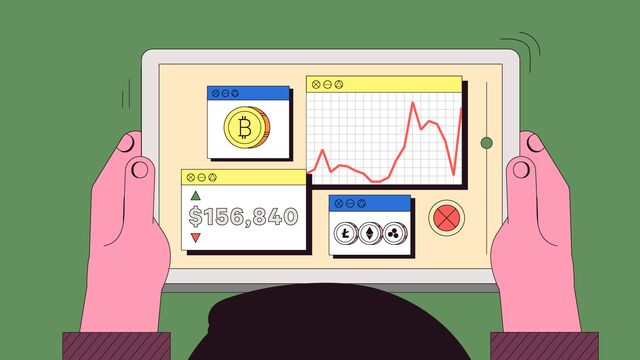 Cryptocurrency dealer Youbit became a casualty of hackers.
The South Korean exchange will close and enter bankruptcy proceedings after a cyberattack at about 4:35 a.m. local time, its owner, Yapian, said Tuesday in a statement. About 17 percent of total assets were lost. The heist follows a previous "accident´´ in April, after which Yapian said it encouraged clients to keep their tokens in a safer form.
Korea has emerged as a sort of ground zero for the global crypto-mania. So many Koreans have embraced bitcoin that the prime minister recently warned that cryptocurrencies might corrupt the nation's youth. The craze has spread so far that, in Korea, bitcoin is trading at a premium over prevailing international rates.

"There were no additional losses, as other coins were in the cold wallet," Yapian said. While it suspended coin and cash deposit and withdrawals as of 2 p.m. local time, it said about 75 percent of assets could be safely withdrawn by clients.
South Korea finance ministry official Ko Kwanghee said in telephone interview Wednesday that the government is not taking any "countermeasures," noting regulators' warnings over such speculation.
A hot wallet is an internet-connected account that potentially can be accessed by hackers. That's why many people keep their cryptocurrency holdings in cold wallets -- typically, physical devices disconnected from the web that can be plugged into a computer when needed.
Read more on Korean measures to curb bitcoin speculation
Thanks to cyber insurance and a possible sale of operating rights, the losses could be less than 17 percent, Yapian said.
— With assistance by Kyungha Lee, Olga Kharif, and Sohee Kim
Before it's here, it's on the Bloomberg Terminal.
LEARN MORE