FBI's McCabe Meets With House Panel as Grassley Calls for Firing
By and
Deputy director interviewed in private by House Intelligence

GOP wants to ask deputy FBI director about dossier on Trump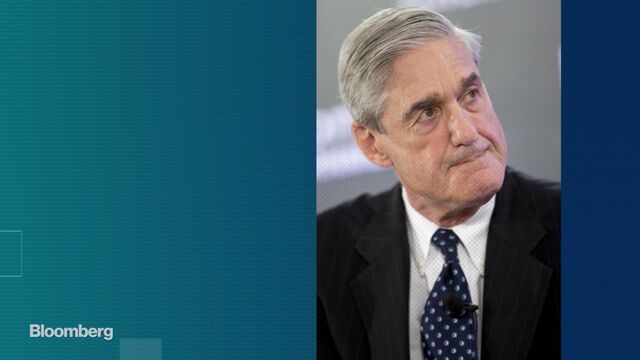 Andrew McCabe, the FBI's deputy director, was being interviewed behind closed doors by the House Intelligence Committee on Tuesday after a senior senator demanded that he be fired.
"He oughta be replaced. And I've said that before and I've said it to people who can do it," Senate Judiciary Chairman Chuck Grassley, a Republican from Iowa, told reporters the day before McCabe went before the House panel.
Grassley has questioned whether McCabe has a conflict of interest and is biased against President Donald Trump. McCabe's wife in 2015 ran for a state Senate seat in Virginia, backed in part with money from associates of Hillary Clinton, Trump's opponent in last year's presidential election.
Such concerns with McCabe have increased among Republicans with the recent release of text messages that many Republicans claimed showed anti-Trump bias by agent Peter Strzok, who was removed from Special Counsel Robert Mueller's team investigating whether Trump's campaign colluded with Russians to help get him elected.
The president has complained on Twitter that his Attorney General Jeff Sessions should have fired McCabe a long time ago.
Representative Jerrold Nadler of New York, the top Democrat on the House Judiciary Committee, said in a statement Friday that he respects Grassley "but I could not disagree more with his suggest that Mr. McCabe should be removed from his post, as President Trump has repeatedly urged." Nadler said "the president and his supporters in Congress seem intent on trashing the FBI."
Grassley said Trump shouldn't intervene to have McCabe removed and instead leave that up to Federal Bureau of Investigation Director Christopher Wray.
'Stay Out'
"Trump ought to stay out of it," Grassley said. "I think it's a Christopher Wray job."
FBI spokesman Andrew Ames declined to comment.
House Oversight and Government Reform Chairman Trey Gowdy, a South Carolina Republican, said in an appearance on Fox News last week he'd be "a little surprised" if McCabe still had his job this week.
McCabe's closed-door interview with House Intelligence had been arranged after months of efforts by committee Republicans angered over what they said was an inability to get more cooperation from the FBI in turning over material about the investigation. House Intelligence Chairman Devin Nunes of California has suggested preparing contempt of Congress action against the FBI and the Justice Department.
Republicans, who have long wanted to question McCabe over how the FBI used a now-famous dossier about Trump with unverified accusations of collusion, also want to ask about the Strzok text messages.
Grassley and other Republicans have said they want to find out what McCabe knows about a particular text message from Strzok in August 2016 -- during the presidential campaign -- talking about a need for some "insurance policy" in the case of a Trump victory. They also want to know what McCabe knows about demoted Justice Department official Bruce Ohr and his wife Nellie Ohr, who was reportedly contracted to help prepare opposition research on Trump.
Before it's here, it's on the Bloomberg Terminal.
LEARN MORE